Ranked 9th in the world for tourist arrival, Malaysia is one of the best destinations if you are looking for some exclusive and unique adventure. Yes, the potpourri of Asian culture is lot more than the jam-packed calendar of festivals, eclectic blend of architecture and vibrant street life.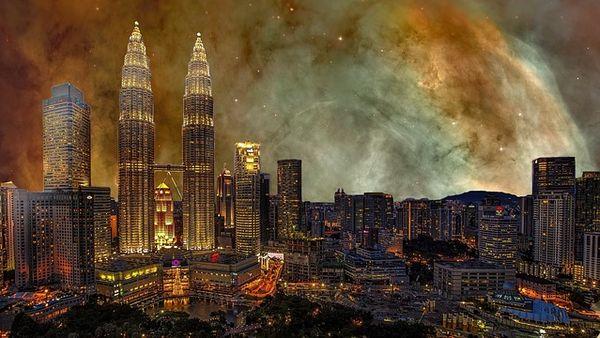 And if you are an adventure freak wanting to experience some unexplored thrills, Malaysia is surely the best place! Here are some of the most thrilling things to do in Malaysia during your next trip –
Go Caving
If getting into the dark natural habitat thrills you and cave exploring is something that fills your heart with pleasure and amusement, you must not miss caving in Malaysia. With so many prehistoric caves – home to pre-historic humans and ancient animal community of 100 million years old, caving in Malaysia is definitely an experience. Not to forget the thrill of floating bridges, threading the caverns, rejuvenating in cave streams in many of the world's renowned caves.
Where – Guah Niah, Clean Water Cave, Gunung Reng, Perak Tong Cave Temple, Wind Cave, Gua Charas, Batu Caves, Gua Nasib Bagus, Deer Cave, Gua Kelam, Gua Tempurung Cave and many more.
Take a Walk on the Longest (410 feet) Free Span Sky Bridge in the World
Hold your breath because you will walk on the longest (410 feet) free span bridge in the world that is not only 2300 feet above the ground but is also suspended from a height of 82m by one single pylon.
Yes, that's Langkawi Sky Bridge the curved sky bridge that boasts of some breathtaking view of the pristine mountain Mat Cincang, Telaga Tuluj – the second largest peak, tropical jungles and of course some of the unexplored parts of the island. perspective of the view below –
Interestingly, to walk through this stunning sky bridge, you'll have to first board a cable car from the cliff. Now, isn't that a complete blood thumping excursion?
Give Wings to Your Dreams – Become a 1 Day Pilot
Naah, I am not kidding! You seriously get a chance to fly the airplane of your choice at Sultan Abdul Aziz Shah Airport after getting adequate instructions on the ground. Soaring up high in the sky with world at your feet, you get to catch an exhilarating bird-eye view of Kuala Lumpur. Eurocopter, Cessna and Robinson are the models that you get to put your hands on! That's not all – upon completion of your flying trip, you also receive a certificate of excellence. Already feel like flying? Well, surely do give wings to your dreams literally when you fly off to Malaysia.
For the Love of Some Thrilling Aerial Adventure – Skytrex Adventure Theme Park
Image this … you like Tarzan swinging from one tree to another soaring through the canopy on zip lines, struggling your way up through nets and trying your way across suspension bridges while trying your best not to look down at the ground that is more than 30 ft below.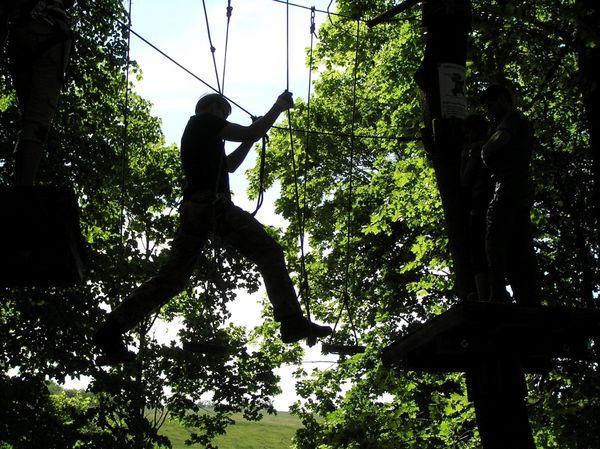 Already feel that adrenaline rush? Well, Skytrex Adventure Theme Park in Malaysia gives you an opportunity to enjoy and experience various aerial forest adventure activities like swinging, dangling, flying, gliding along with other adventure activities that are categorized in three levels based on difficulty.
Get the Taste of Sea Walking
If underwater is something that thrills you but you are quite apprehensive about snorkeling and scuba diving, then you must explore "Sea Walking" – the newest water adventure sports that is slowly gaining popularity in Malaysia as well as some of the other parts of the world.
One of the most spectacular things to do in Malaysia is sea walking at the Borneo Islands that lets you take a stroll around the coral reef while you enjoy an awestruck glimpse of the gorgeous marine life!
Besides, what's the biggest advantage of these five adventurous attractions are that they are totally a photographer's delight! Yes, Malaysia is not just the home to the tallest twin skyscrapers in the world but also an abode for some of the most stunning and breathtaking adventure! And if you are looking for more, check out –
Bucket-List Worthy Destinations in Malaysia
Unseen Malaysia | 41 Bucket-list-worthy Destinations.
Tip: If you plan to visit these breath-taking destinations in Malaysia and are searching for cheap and promo Malaysian Airline flights, do check Malindo Airlines.