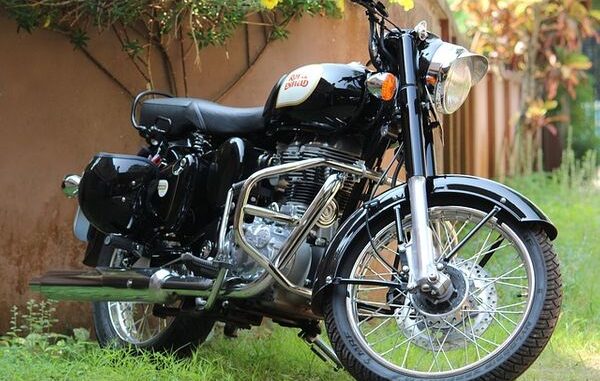 As one of the largest two-wheeler markets globally, India is also home to many potential bike enthusiasts who rely on two-wheeler finance to purchase their desired vehicle. Bike finance eases the financial pressure of buying a two-wheeler. It makes the whole process much more straightforward by minimising the overall risk of substantial investment for people with moderate incomes.
For most people, especially in urban towns and developed rural areas, paying an EMI is actually better than shelling out a massive amount at once. However, for successful loan approval from reputed lenders submitting appropriate documents for mandatory verification is crucial. Concerning the lenders' financial assistance, this article talks at length about the two-wheeler loan's documentation process.
Documents you Will Need to Apply for a Two-wheeler loan:
● The application form
You need to first apply for a loan for it to get accepted. After submitting the loan application, the documentation process will begin for thorough verification of your credentials. The lender can see your credit history, but your loan eligibility will also rely heavily on the documentation you will send. Hence, it is important to provide credible and accurate details in the application form.
● KYC documents for proof of identity and residence
Identity and address proof records are a non-negotiable aspect of the paperwork process. The lender must ensure that you are a legitimate individual who requests a two-wheeler loan for the vehicle's purchase only. Any government document should be produced as evidence, such as your driving license, Aadhaar card, passport, voting card, ration card, pan card, or another card. These documents should show your name, address, and photo for cross-verification with the passport photo.
● Bank Statement and Proof of Income
If you are a salaried employee, you would need to submit salary slips from your current company. In the case of a self-employed person or an individual business owner, your income proof can be a bank statement and other relevant documents. The evidence of your steady revenue would provide the lender with the guarantee that you will repay the loan without any hassles.
● Passport size photograph
As proof of identity, you need to upload your recently clicked passport-sized photograph.
These are the documents you will need to apply for a two-wheeler loan
Salient features of a two-wheeler loan:
● Eligibility for a loan
Eligibility is very easy and straightforward for bike finance. You need to be an Indian citizen, at least 18 years of age and not more than 65 years at the time of loan repayment. You need to have a minimum annual salary close to INR 1 lakh or a minimum business income close to INR 1.25 lakh for most lenders. Though not mandatory for procuring two-wheeler loans, a healthy credit score can always boost your credit request. The income bracket also depends on the residence, whether it is a metro or non-metro home.
● Principal loan amount
Depending on the requirement and the kind of two-wheeler you plan to purchase, leading two-wheeler financers like Muthoot FinCorp can provide up to 100% finance based on the two-wheeler's on-road price. It is advisable to use the two-wheeler loan EMI calculator to know the loan details before applying.
● Tenure
The repayment tenure of the two-wheeler loan can be up to 48 months from the date of disbursement of the loan. So, before your loan is disbursed, you need to assess the tenure to plan the repayment phase. A two-wheeler loan EMI calculator can come in handy in such instances.
● Approval of loan
The acceptance of the loan application is dependent on the documents you send and the monthly income source. The objective would be to provide confidence to the lender that you are eligible for the loan so that the loan application would be accepted with ease.
Conclusion
New and advanced two-wheeler models enter the market every day, and their demand is not declining by any measure. Muthoot FinCorp and other reliable auto loan providers keep offering competitive interest rates, among other advantages, to ensure that everybody can afford a bike. The borrower should be well-informed about the terms and conditions to make the correct decision not to feel misled at any point in time.
If you pay your EMIs before the deadlines, it would boost the credit score and give potential loan applications a strong case. Detailed online research, using references and leveraging the two-wheeler loan EMI calculator would be the best strategy to avail the best deal when it comes to bike finance.