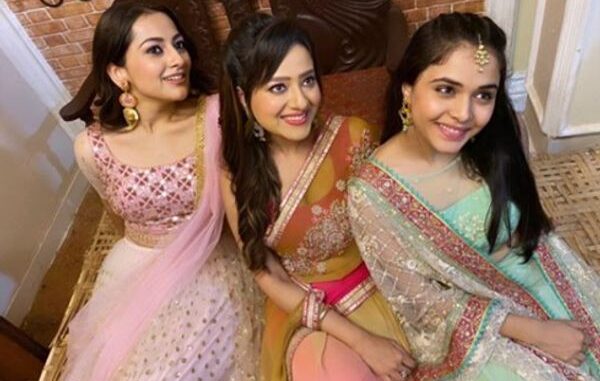 The serial Anupamaa on Star Plus is going through a lot of mess as Vanraj is playing games with his wife Anupama. He is not only keeping Anupama happy by his fake concern and love, but have even managed to convince Kavya by agreeing to marry her on the same day of his 25th wedding anniversary with Anupama. However, going by the latest Anupamaa serial updates, Kavya's niece Nandini is aware of this fact.
Nandini Wants to Tell Anupamaa About Vanraj and Kavya's Wedding Plans
Nandini gets to know about Vanraj Shah and Kavya Iyer's wedding plans. She not only confronts her aunt Kavya but even warns her about exposing both of them in front of Anupamaa and the Shah family. However, Kavya remains adamant and on the contrary cautions her about the after effects in Anupamaa's life if she reveals their illicit relationship in front of her.
A concerned Nandini is confused as she doesn't want to take away Anupamaa's happiness but this doesn't guarantee that she won't ever bring this illicit relationship in front of Anupamaa and her family.
Now the question is –
Will Nandini Expose Vanraj and Kavya? Will She Stop Vanraj and Kavya's Wedding? What are the latest Anupamaa Serial Updates?
Now that Nandini knows about the wedding plans, she won't be quiet for long. Interestingly, while others (Devika and Sanjay Bhai) have doubt on Vanraj and Kavya, Nandini is the only one who knows for real that there is an illicit relationship between her maasi Kavya and Anupamaa's husband Vanraj Shah.
Going by the situation in the serial, even if she cannot reveal about this relationship right now, we suspect she would at least try to stop the wedding. No wonder, she wouldn't want to see Anupamaa's family in turmoil because of her maasi's craziness.
Also: Checkout the Dance Photos of Anupama and Vanraj!
What do you think – Will Nandini be able to stop Kavya and Vanraj's Wedding?
For latest Anupamaa serial updates and spoilers join the Anupamaa serial Fan Club on Facebook