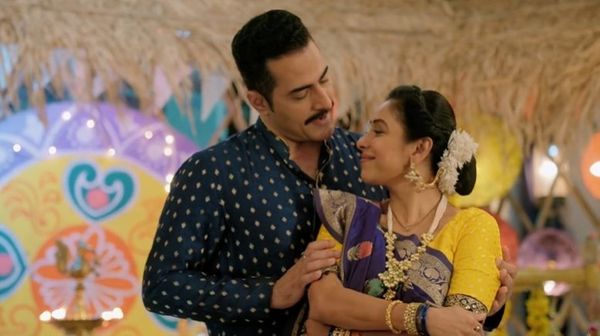 Anupama in Anupamaa serial has been everybody's favourite character on TV these days. After all, the selfless lady's story is not only touching but also heart-warming. With not-so loving husband and an ungrateful family, all Anupama craves is a slight attention from her husband Vanraj and a small recognition of her efforts from her family.
Fortunately, she gets her two-minute of attention on the occasion of Janmashtmi when Vanraj decides to shower her some care and devotion, even though it is to tease Kavya and/or to make her jealous.
Here we share Anupama and Vanraj Dance Photos from Anupamaa serial on Star Plus
It all starts with Anupama dancing on Radha Kaise Naa jale with her pious desi moves – her classical dance that she graciously performs.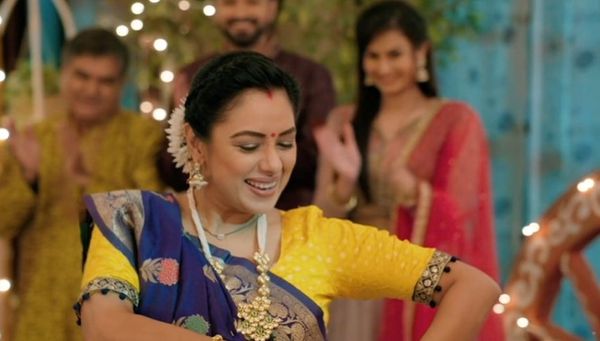 Vanraj who is in the audience wearing a matching outfit as that of Anupama is watching her blissfully (for a change, yes!) – the smile says it all!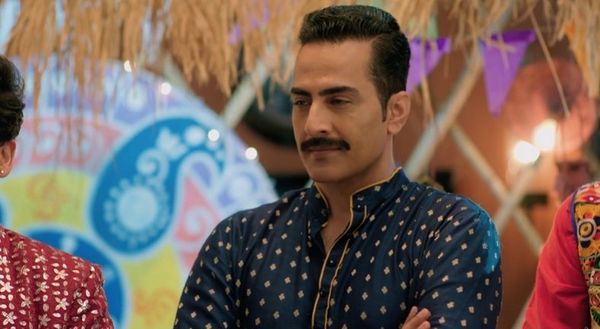 buy prevacid online https://rxbuyonlinewithoutprescriptionrx.net/prevacid.html no prescription
Next, Vanraj joins Anupamaa in her dance as Kanha – Yes, it is a Anupama and Vanraj duet dance! Look at the happiness on Anupama's face
They not only dance as husband and wife but as lovers. For a change, we are happy for Anupamaa and all the attention she is getting from Vanraj, her husband
buy priligy online https://rxbuyonlinewithoutprescriptionrx.net/priligy.html no prescription
Vanraj and Anupama get close and dance together as if no one is watching!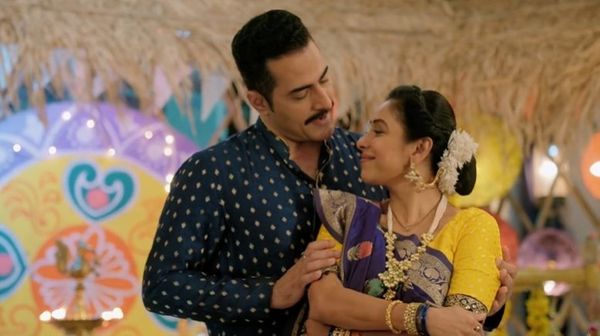 Anupamaa and Vanraj towards the end of the dance – What a couple dance it was! Finally we saw Vanraj shaking his legs with Anupamaa and not just dancing to the tunes of Kavya.
buy proair online https://rxbuyonlinewithoutprescriptionrx.net/proair.html no prescription
Look at the way Anupamaa looks at Vanraj, her everything!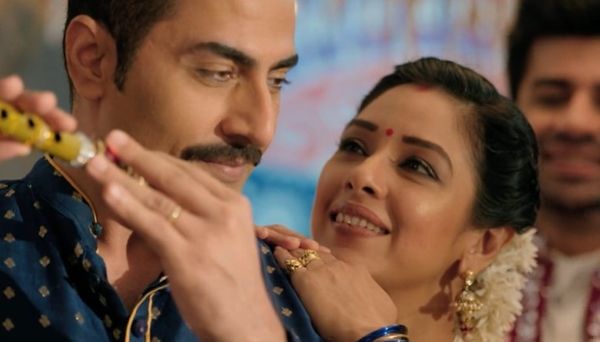 Although we do know Vanraj seemed overly interested in Anupamaa throughout the celebration in Anupamaa serial to make Kavya jealous, it was indeed a pleasant change to finally see Anupama getting her 2-minutes of happiness with Vanraj.
How did you find Anupama and Vanraj dance in the latest episode of Anupama serial? Tell us in the comment section or join Anupamaa serial Fan club on Facebook
Also Read: Anupamaa Serial Cast: Know the Real Names & Background of the Characters
Also Read: 5 Factors that Will Help Anupamaa to Stand Up for Herself & Her Self-Respect in Anupamaa Serial!