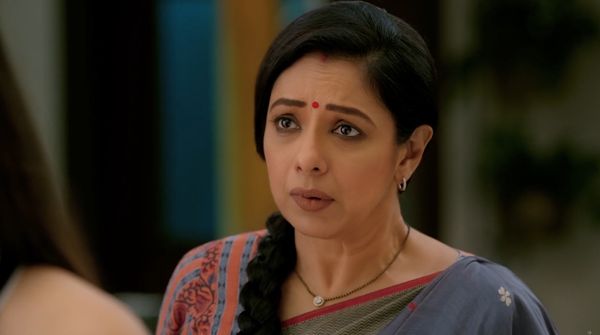 Although Anupama in Anupamaa serial is the center of her family, she is the most underestimated person in her immediate family – taken granted for everything. Nobody in her family except for her son Samar and her father-in-law really cares or respects her.
However, with the introduction of new characters who see Anupamaa's plight, looks like she with their support and push can finally take a stand for herself.
Anupamaa's Friend Devika Can Help Anupamaa to Speak Up in front of her Least-Bothered Husband Vanraj
Although Anupamaa loves her husband very much, Vanraj doesn't care much about her other than expecting her to do the house chores like a housemaid. While, Vanraj doesn't think twice before insulting Anupamaa in front of everybody, he gives lot of importance to his office colleague Kavya and is full of praises every time she enters his house. Poor Anupamaa is ignorant to the fact that Kavya is not just her husband's colleague but also his girlfriend.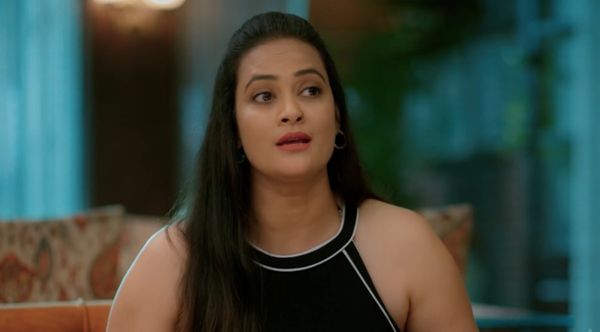 Interestingly, although Anupamaa cannot see this, her friend Devika in a short span of time not only observed Vanraj's attitude towards Anupamaa but could also sense there is something wrong between them. In addition, she even noticed Kavya's name on Vanraj's phone while sitting next to him on the dining table. Going forward, Devika can definitely help Anupamaa to stand up against these wrong doings of her husband. You never know if she brings out the illicit affair going on between her husband and Kavya.
Kavya's Husband Anirudh can be a Great Help to Anupamaa in Anupamaa Serial!
Anirudh (essayed by Rushad Rana) who is back in Kavya's life for few days can fortunately be a blessing in disguise to Anupamaa on Star Plus. After all, Anirudh makes sure that he doesn't give much space to his ex-wife Kavya and her boyfriend Vanraj. Going by his introduction as an ever smiling separated but not divorced hubby of Kavya looks like he is surely going to give tough time to Vanraj.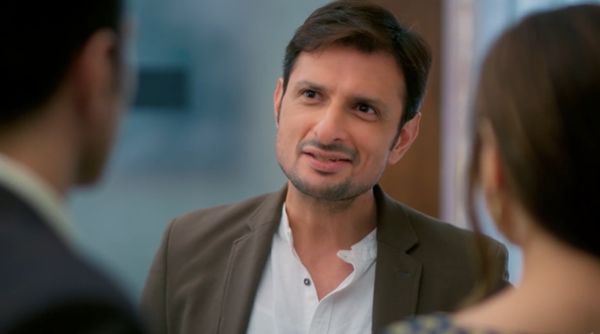 In addition, if Anirudh is introduced to Anupamaa, we are sure he too will show Anupamaa the mirror about her husband's affair with Kavya. You never know if he helps Anupamaa and the two gets on a mission to separate Vanraj and Kavya (That would be interesting, isn't it?)
Toshi's Girlfriend Kinjal Is Already Not Happy to See Paritosh Disrespecting his Mother
One of the biggest ordeals to the viewers of Anupamaa serial is the attitude of Paritosh and Pakhi towards their mother. However, with Kinjal giving a strict warning to Paritosh in regards to his behaviour and arrogance towards Anupamaa, we feel that he too would be compelled to respect Anupamaa.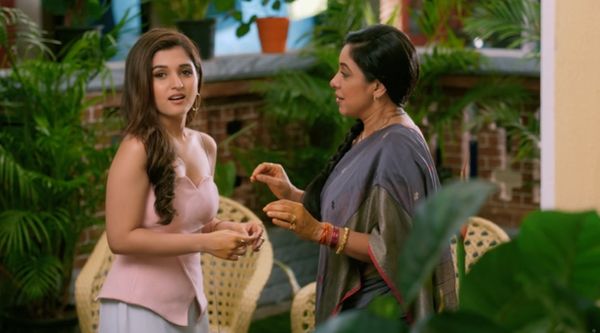 Kinjal in a way will not only compel Paritosh to stop insulting and underestimating his mother but also help Anupamaa to get the respect and love she deserves. Her gesture towards her speaks volume. You never know if going forward she becomes a strong support system of Anupamaa.
Also Read: Anupamaa Cast: Know the Real Names & Background of the Characters
As a Woman, Kavya too Can Come to Anupamaa's Aide
Although Kavya is Vanraj's girlfriend she has stood with Anupamaa as a woman. Quite surprisingly, it was Kavya who had supported Anupamaa to work as a teacher in Pakhi's school despite Vanraj being adamant that Anupamaa belongs to her kitchen and not anywhere else.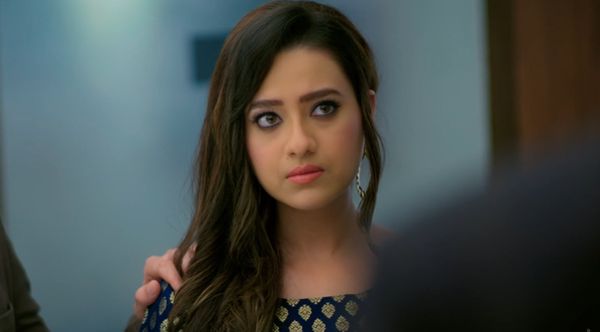 Now that Kavya is not that typical vamp who can do anything and everything against her lover's wife, you never know if she supports Anupamaa in the future too much against Vanraj's wish. After all, Kavya is quite a feminist and wouldn't mind lecturing Vanraj if he acts like the typical husband who cannot see the woman in the house growing and flourishing.
Samar is Always There!
Last but not the least Anupamaa's youngest son Samar, her biggest support system is always there to make sure that his mother not only stand up for herself but also towards the injustice thrown to her in various ways via his siblings, his father and his grandmother Leela.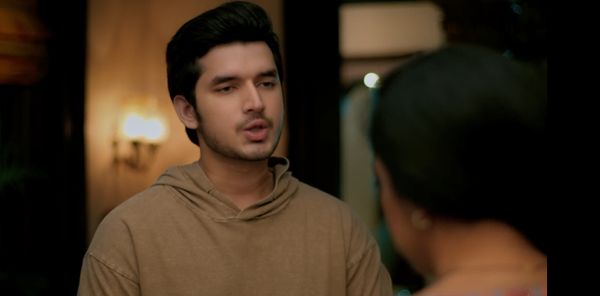 These factors can indeed help Anupama in a big way in the coming days. What do you think – Will these things influence her to take a stand in Anupamma serial on Star Plus? Also, join Anupamaa Fan Club to know the latest news and updates about serial Anupama.