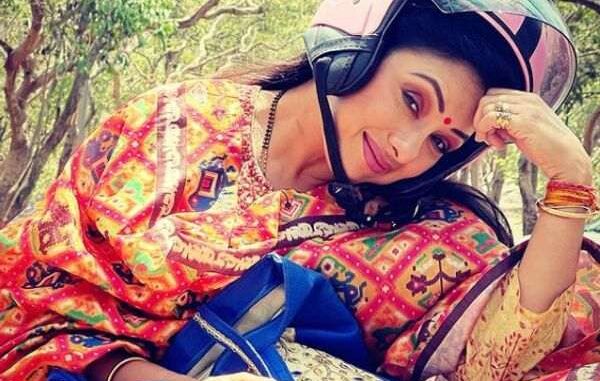 All is not well on the sets of Anupamaa serial. First, it was Samar who got Coronavirus positive, then it was Toshu aka Aashish Mehrotra who tested positive and now it is Anupamaa herself i.e., Rupali Ganguly who has tested positive for Covid-19. With such unwanted news, the latest Anupamaa updates are not what fans would want to hear
But,
Expect Slight Changes in Script with Rupali Ganguly aka Anupamaa testing Covid-19 Positive
Now with the main character being quarantined, the show writers have to bring a lot of changes to the script so that the show goes on even without Anupamaa not being on the sets for the shoot. This means the writers will have to re-write the upcoming week's script to justify Anupamaa's absence.
Perhaps that indicates a lot of screen time of Kavya and other members of the family along with a deviation from the main storyline of Anupamaa serial.
buy ventolin generic https://rxxbuynoprescriptiononline.com/ventolin.html over the counter
However, going by the spike in Covid-19 cases, these Anupamaa updates are more likely to bring in unpleasing news from the sets.
buy levaquin online https://healingtohappy.com/wp-content/languages/new/over/levaquin.html no prescription
Not long ago, Toshu's absence was justified by sending him to Dubai for a conference.
Now expect Anupamaa to be gone for her dance classes, break from her divorce news or whatever the writers think of.
Going by the Anupamaa Updates, Not Just Anupamaa and Toshu Even the Producer is Quarantined
Rajan Shahi, the producer of the show too has tested positive for Coronavirus and is quarantined. With important people missing out from the sets along with the weekend lockdown and nighttime restrictions, we don't think so the script of Anupamaa serial will be moving forward anytime soon for the next two weeks.
buy bupropion generic https://rxxbuynoprescriptiononline.com/bupropion.html over the counter

There are rumours that even one more important character might be Covid-19 positive. If that happens, the show is going to be stagnant for a month at least.
buy amoxicillin online https://healingtohappy.com/wp-content/languages/new/over/amoxicillin.html no prescription

We just wish good health to everyone and hope a speedy recovery. Get well soon Anupamaa, Toshu and Rajan Shahi.
For more such Updates of Anupamaa serial visit the Facebook Fan Club or check out our Anupamaa web section here