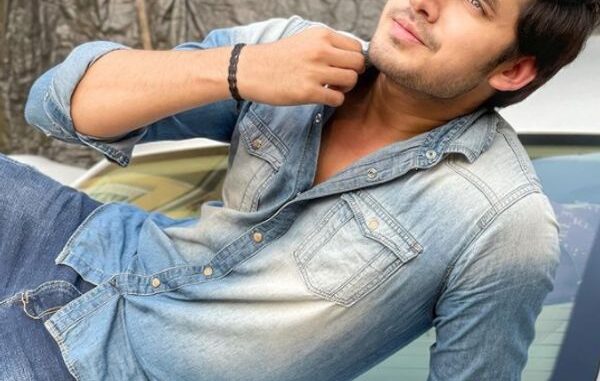 Right after everything went fine in Anupamaa serial post the fire incident we saw Samar missing from the show. Out of nowhere, Kinjal is seen telling Anupamaa to remain calm as her favourite son is out for a dance show in Mumbai. Well, there is a real-life twist in the plot which is why the makers are covering up the show. Well going by the latest Anupamaa serial news, Samar will not be able to shoot for few days.
Anupamaa Serial News: Paras Kalnawat aka Samar Is Currently Corona Positive
Yes, that's right – the actor (Paras Kalnawat) playing the role of Samar has been tested Covid-19 positive and is recovering from the same. He is at home quarantine and is not shooting at all until he recovers fully. Not just the entire Anupamaa cast but even the audience is waiting for his speedy recovery.
buy cymbalta online http://padstyle.com/wp-content/languages/new/cymbalta.html no prescription
Meanwhile the actor will be seen talking via video call on the show. It is rather strange that Anupamaa doesn't have her biggest strength and support with her when she is going through one of the most painful moments of her life. Surprisingly, even Babuji is missing from the scene. Hope he is fine and in good health.
buy rimonabant online http://padstyle.com/wp-content/languages/new/rimonabant.html no prescription
However, now that Rupali Ganguly who plays the on screen role of Anupamaa is close to Paras Kalnawat (Samar) even in real life, the mother-son duo have been talking to each other daily on video chats. We just hope Samar gets well soon and start shooting as early as possible after his recovery to add the Samar effect in the ongoing Anupamaa serial track – What do you think?
buy nolvadex online http://padstyle.com/wp-content/languages/new/nolvadex.html no prescription
For all Anupamaa serial news and gossips – check out our Facebook page and also catch all the action here.
Also Read: Why Samar of Anupamaa Serial is the Son every Mom Deserves!
Also Read: 7 Reasons Why Fans Love Anupama in Anupamaa Serial