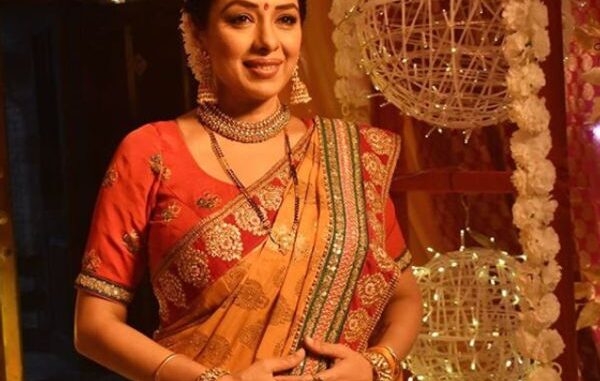 The serial Anupamaa on Star Plus is not just high on TRPs but also on the fans' list. Anupama in Anupamaa serial is not just loved but also cherished for her part as an Indian home-maker who loves her family immensely.
Here we share reasons as to why fans love Anupamaa of Anupama serial
Anupamaa is Sweet, Kind and Very Considerate
Not just to her children, husband and family, Anupamaa is also very considerate to others in general. For instance, Anupamaa has always been very sweet to her husband's friend Kavya (of course she trusted them both), then again, she has been quite welcoming to both young girls -her would-be bahu Kinjal and Kavya's niece Nandini.
Besides, she has been a loving maami to the little Meenu (Dolly and Sanjay's daughter). No matter who she comes in contact with she is immediately recognized as a sweet, kind and very considerate human.
Anupamaa Is a Great Pillar of Strength for her Children
Although Anupama in Anupamaa serial isn't the mother that Toshu and Paakhi ever wanted (they even shamed her on several occasions), she is a great pillar of strength to them. She, alone, not only could handle a depressed Toshu after his forced breakup with Kinjal (courtesy Rakhi), but could even give him enough strength and courage to come out of the situation.
Next, the way she handled Paakhi's blackmailer and even exposed him is laudable. Almost at every occasion, Anupamaa has proved what a pillar of strength she is for her children.
Also Read: 5 Reasons Why Samar of Anupamaa Serial is the Son every Mom Deserves!
A Powerful Personality – Anupama in Anupamaa Serial is Known to Stand Firmly for Her Family
No matter how timid or weak she may appear while she is obeying the duties of a beti, bahu, maa or patni, the moment her family is under some fire, she is the one who is known to stand firmly for her family. Moreover, she cannot stand a word against her family members. Remember how aggressively she warned Kavya when she back answered Baa? Not to forget her dialogues to Rakhi Dave every time the latter tried to create a ruckus.
She Isn't the Typical Mom but a Very Friendly One
Remember, the first time she got to know that her son Paritosh has a girlfriend? Anupama got so excited. Interestingly, she looked forward to welcome Kinjal in her family as her friend and daughter and not as a daughter-in-law. Her behaviour towards the close proximity between Toshu and Kinjal only showed how liberal she is as a mother. No wonder, we would all love a friendly and liberal mom like Anupamaa.
Her Simplicity and High Thinking Is Worth Mentioning
Although her family especially her husband, daughter and elder son isn't really proud of her simplicity, the viewers are in love with it. Right from her simple dressing to her simple way of life, everything speaks volume of her moral and character.
Interestingly, no matter how simple Anupama might be, her thinking is quite high. This is the reason when almost everybody accused her husband and Kavya of having an illicit relationship, she explained them that they might have certain misunderstanding.
Also Read: Anupamaa Serial Cast: Know the Real Names & Background of the Characters
Anupama in Anupamaa Serial is a Warrior – She Never Lose Hope
Anupama is not just a great cook or a trained classical dancer but also a warrior who knows how to combat the hurdles of life with her strength and efforts. An optimistic, she never loses hope even in tough conditions and like a brave woman battles her way out even from the toughest of the circumstances – No matter her youngest son Samar calls her his Rockstar Mummy.
Also Read: 5 Reasons Why Fans Love to Hate Rakhi Dave in Anupamaa Serial
Anupamaa Knows to Stand for Herself
Although she is self-less, generous and very forgiving, she knows how to stand for herself. She can adjust with anything that can come her way, but she cannot withstand betrayal and disloyalty especially coming from her husband Vanraj whom she considered her everything. This is the reason why she is neither ready to accept her husband's betrayal nor prepared to forgive him so soon.
Also Read: 5 Factors that Will Help Anupamaa to Stand Up for Herself & Her Self-Respect in Anupamaa Serial!
These are few reasons as to why fans are in love with Anupama in Anupamaa serial. Do you have anything more to add – please drop your points in the comment section.
Interested in the latest gossips and spoilers of Anupamaa serial? Check out Anupama serial Fan Club on Facebook.