Arvind Kejriwal Twitter Trolls – Looks like Delhi CM Arvind Kejriwal has vowed to give us ball by ball updates on the upcoming Bihar Elections where he has sided with Nitish Kumar and Lalu Prasad Yadav. No wonder we had labelled them together as NiRaSh KeLa (Ni(tish) – Ra(hul) – Sh(arad) – Ke(jriwal) – La(Lu)).
Looks like Sir Kejriwal  already knows the result of Bihar elections. No wonder he tweeted this today early morning at 7.00 am
मेरी जानकारी के मुताबिक़ मोदी जी बिहार चुनाव बुरी तरह से हार रहे हैं। नितीश जी चुनाव जीत रहे हैं।

— Arvind Kejriwal (@ArvindKejriwal) October 16, 2015
Arvind Kejriwal Twitter Trolls – Here's How the Social Media Trolled Arvind Kejriwal on his tweet: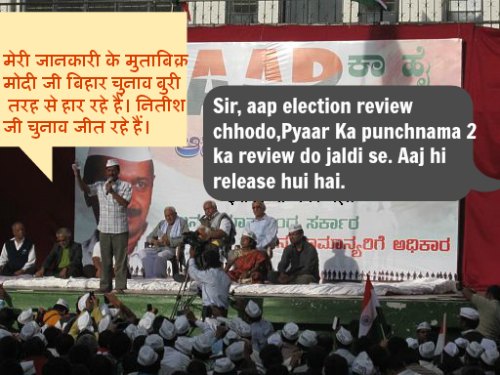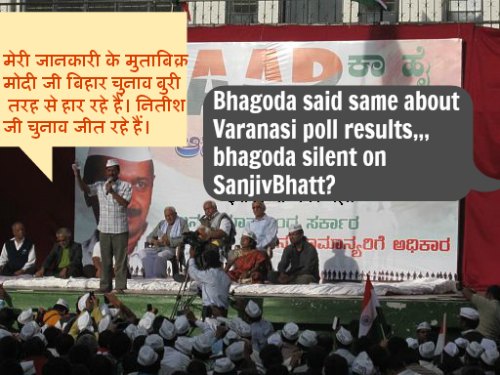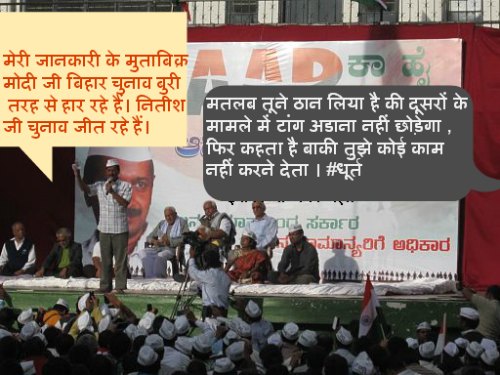 As rightly said by this user
और मेरी जानकारी के अनुसार आपके इस ट्वीट के बाद ट्विटर में बाढ़ आने वाली हे………..जोक्स की ?? @ArvindKejriwal https://t.co/1uqNeYHOhh

— लीला (@Cool_Compny) October 16, 2015
Parent Image Source: By DelhiiteRock (Own work) via Wikimedia Commons
Do Not Miss Reading:
Bihar Election 2015: Will It Be NiRaSh KeLa or Will It Be NaMo?