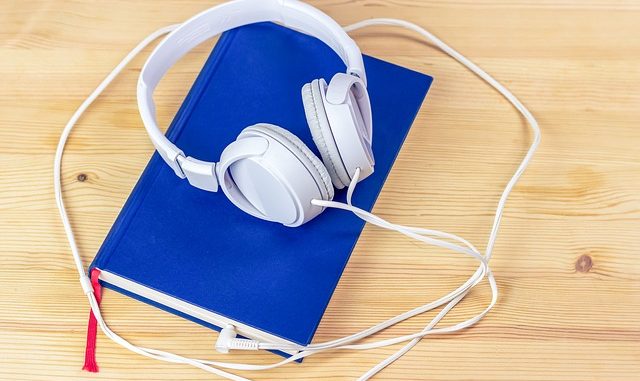 I've been a fan of audiobooks for as long as I can remember and, until recently, I was stuck with the one audiobook app that worked for me. After all, I tend to be of the opinion that "if it isn't broke, don't fix it." Until, quite literally, it broke. My phone, that is. I broke my phone and when I went to reinstall the audiobook app that I had been using, it wouldn't download onto my new phone because the software wasn't advanced enough.
I was incredibly upset and happened to be discussing this with a friend of mine who then referenced me to a website that has a ranking of the best ten audiobook apps on the market. I wasn't exactly thrilled about having to research new apps, but I thought this was, at the very least, a very convenient starting-off point, so I gave it a try.
Also Read:Best 10 Apps For Audiobooks
Man, I'm glad I did because I've been able to seriously upgrade my audiobook library for both myself and my kids. While I was kind of skeptical that everything I needed would be on one list; turns out, that was exactly the case. In fact, I've had so much success with the apps I've tried that I wanted to share them with you below so you can have an even easier go of it!
Oodles – Rating: 4.2, Downloads: 5M
Oodles offers a wide variety of audiobook collections that are specifically focused on beloved English classics from top authors. The best part is, there aren't any fees or subscription costs. You can seriously listen to thousands of free audiobooks; there is no price at all. And, if you're having a hard time reading along or you want a way to make the appearance of the audiobook a little more custom, you can also personalize your reading experience by changing font size, style, and screen backgrounds.
I would just have you keep in mind that Oodles does contain ads; it's the reason the app is able to provide content for free. So, if that's something that annoys you, this may not be your perfect audiobook solution.
Pros: Free content, customize app appearance, collections of popular classics
Cons: Contains ads
Overall: So long as you don't mind an add or two, you can access audiobooks for all of your favorite classics for free
Epic! – Rating: 4.6, Downloads: 1M
Epic! Is just that, epic, if you want an audiobook option that's kid-friendly. It has more than 25,000 audiobooks for kids ages 12 years and under. There are both fiction and non-fiction titles, so you can keep your kids entertained and teach them a little something at the same time. And, if you have more than one child, you can create customized profiles for each one. It is also a great way to teach them English as well. This will allow them to receive personalized recommendations for new stories and adventures they can read and listen to next.
The Epic! audiobooks collections are primarily for children under the age of 12, so if you have kids who are 13 and up, you may have trouble finding content they will really enjoy. If that's the case, you may want to move them to one of the more "advanced" audiobook apps like Oodles or Audiobooks.com.
Pros: Audiobooks appropriate for children under 12, fiction and nonfiction, custom profiles
Cons: Limited content for kids over 12
Overall: For children 0-12 there are loads of books and audiobooks to choose from; however, children older than 12 may find the content is limited
Audiobooks.com – Rating: 4.5, Downloads: 1M
Audiobooks has a diverse library of over 100,000 audiobooks across all genres. From Bible to horror stories, there truly is a book for every occasion. And, to make things even better, new releases are added to the library every single day. If you're traveling a significant distance, this app is great for listening to a non-stop stream of your favorite books; you never have to click "next," everything is queued up for you. And you can even listen to your audiobooks from your smartwatch if you don't feel like bringing your phone with you everywhere you go.
Of the three apps I've mentioned, Audiobooks.com may have the least intuitive interface, so it may take a little bit of patience working out the various features. This being said, it really isn't so bad once you get used to it; there just happens to be a bit of a learning curve.
Pros: 100,000+ audiobooks, all genres, non-stop streaming, smartwatch listening capabiltiy
Cons: Interface can be slightly confusing at first
Overall: After a bit of getting used to the interface, you can access thousands upon thousands of audiobooks that you can stream back-to-back with no interruptions
Conclusion
These new audiobook apps (well, new to me) have added an advanced level of efficiency to my audiobook listening that I never even knew was missing. I guess, in the end, being forced to look for new audiobook apps was kind of a blessing in disguise.
Whatever the case, these apps have thoroughly impressed me. If you happen to be looking for an audiobook app as well, I'm confident these will impress you too.