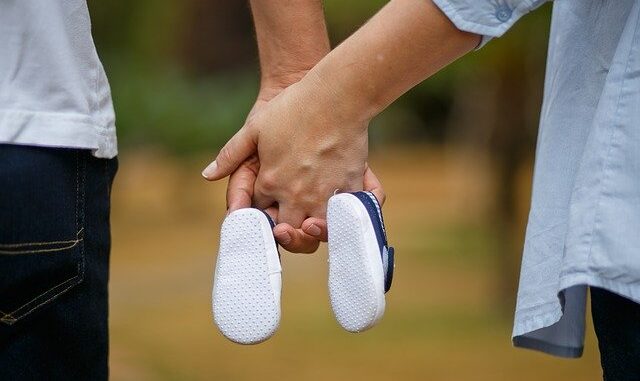 Having a child is an extremely critical decision for most modern-day partners and that's the reason why planning is so important. Here are 5 best ways to plan for pregnancy especially if you are a first-time parent:
Track and Schedule:
Using the Calendar smartly will save you a lot of trouble. Starting from tracking the dates of ovulation, to maintaining appointments with your doctor, or if it's monitoring your food habits, or making arrangements for at home sperm freezing, tracking and scheduling are imperative to the process of pregnancy especially with your hectic lifestyle and busy schedule.
Google Ain't your Doctor:
The fact that Google has saved, and still continues to save, most of our lives on a daily basis, is true but one must understand that it isn't an answer to all the queries of one's life. Especially in matters such as pregnancy, taking a professional's advice is essential. A proper health check-up of both the to-be-parents is very crucial. Chronic diseases must be properly under control by the time the child is conceived.
Do What You Must:
There are a lot of things which must be kept in mind. Maintaining a proper Body Mass Index before and during pregnancy is very important.
Yoga as a regular practice is a common suggestion by a lot of doctors. Yoga not only helps one to maintain the proper body weight during pregnancy but also helps in relieving cramps. It also releases stress and ensures a proper healthy period of pregnancy for the to-be-mother.
Things to Avoid:
There are a lot of things which must be avoided during pregnancy. Both parents must avoid smoking and drinking during the period of pregnancy as these habits are inversely proportional to the health of the foetus. It goes without saying that indulgence into other kinds of hard drugs or for that matter marijuana is a big no no!
Substance abuse, in however small quantities, also directly affects sperm health. The period of pregnancy calls for a properly calculated healthy diet. These aspects must be kept in mind while scheduling and planning for pregnancy and must be put to practice before the foetus is conceived.
A Sound Mind in a Sound Body:
This perhaps is the often most neglected aspect of pregnancy planning. People generally associate pregnancy with the body, as if it is a bodily activity. But in reality, it is much more that meets your eyes.
Mental health, in general, is one of the sectors of general health which needs more attention and awareness than it usually gets. Stigma is often attached to mental health issues.
During pregnancy the mental health of the to-be-mother should especially be taken care of as during this time several hormonal and physical changes in her body may be the cause of a lot of emotional and mental distress. It is better if both the partners try to seek pre-pregnancy counselling, which is also known as pre-parenthood counselling.
These aspects of planning whether it is booking appointments with your doctors and counsellor, or avoiding smoking or alcohol, or keeping up with your diet or yoga lessons are parts of something greater and bigger. Conceiving the baby is only a part of a much bigger and an elaborate process. Planning plays such a crucial role in this case because a lot of things must be done and taken care of much before conception.
Planning is also an activity which involves a lot of people but most importantly the partners. Planning, apart from its great usefulness, also facilitates better communication and reciprocity between the two to-be-parents, where trust, truth, and transparency is the key!