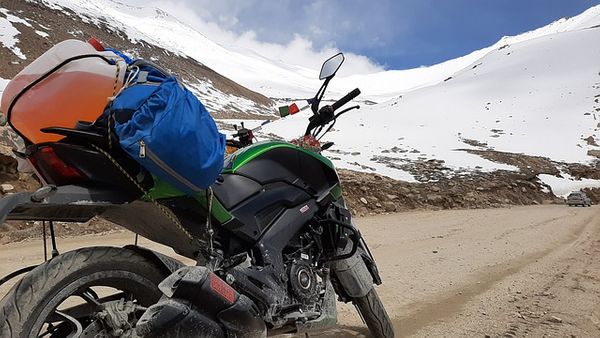 Bestowed with landscapes, wildlife, beaches, waterfalls, and deserts, India has a lot to offer. There are a lot of pristine gifts of nature where travelers and explorers can visit and have a great time. However, if you fit into the group of explorers who cannot bear the sight of the crowd in the tourist places and an avid biker, there is a silver lining to it. There are some hidden biker getaways that will not disappoint you. Hence, you can enjoy the beauty and solitude of these places without having to deal with large crowds.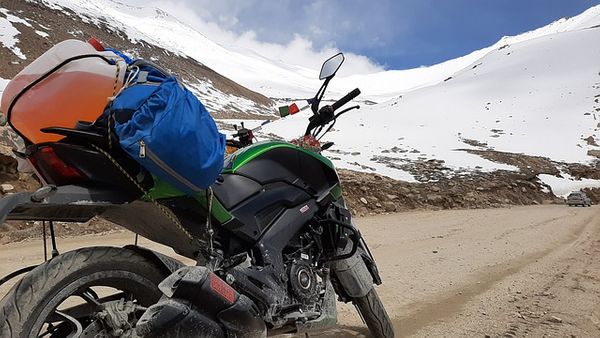 For bikers, these gems are more important because of the beautiful road trips that they can take there. However, before planning a road trip to these places on your bike, you should make sure to get your two-wheeler insurance renewal done. Apart from being mandated by the law, one of the primary reasons to choose a two-wheeler insurance policy is to protect yourself and your bike from any mishap or accident, especially during a long trip.
Here are some getaways you will love to visit on a bike trip:
Pin Valley
With semi-frozen river and mesmerizing views, Pin Valley is known as the "cold desert" located in Himachal Pradesh. It gets its name from the Pin river, which lies in the heart of the valley. The valley has a National park that was built to preserve flora and fauna of the area. Moreover, Pin valley is also known as the home to "the grey ghost of the Himalayas," the snow leopard.
The safest time to visit this place is during August when the temperature is most welcoming. You can witness the mountainous region of Himachal Pradesh that will forever be a mystical experience. Besides, to ride through these mountains by circling its surface, while viewing the magnificent Himalayas, is an experience that you cannot miss if you're a hardcore biker.
Pangi Valley
Inhabited by a tribal fold of approximately 17000 people, Pangi Valley is a serene place in Himachal Pradesh. It is still safe from the hungry tourists, which is why it is the perfect place to visit for the adventurous souls. Even though taking a road trip to Pangi Valley, which is at an altitude of 14,500 feet is absolutely a no-no for faint-hearted, it remains open for bikes amid the months of mid-June and October.
For the remaining time of the year, it is roofed in a white blanket of snow. The unaltered and fresh air along with the mesmerizing views will make you forget about all your worries and the hardships that you might have to endure to reach Pangi Valley. Hence, you must head to this less-explored heaven in Himachal.
Alwar
Alwar is the perfect getaway if you are looking for a one-tank road trip. Located in Rajasthan, this intriguing place has a profound historical significance. The road extending from Bhiwadi till Alwar is also a well-constructed highway where you can ride through the deep sun-dried terrain of Rajasthan. You can also delve into the nearby places like Bhangarh Fort and Sariska. It is recommended that you spend one whole day exploring the ancient corners of this beautiful city. Amidst all the excitement, do not forget to have an active two-wheeler insurance policy with you.
Tawang
You must visit Tawang if you aspire to find the grandeur of Canada and Switzerland in your backyard! Nestled in the Himalayas, this hidden paradise is full of snow-capped mount peaks and Indian Army Camps. It is a revered place for the Buddhists since it houses India's largest monastery. On the way to Tawang on your bike, you will get a lot of beautiful stopovers. In and around the Tawang town, there are a lot of unexplored hiking trails with pine groves, and rhododendrons abound. The serenity of this city is soothing, and you can also enjoy skiing opportunities during the winter season. Thus, there are many reasons to pack your bags and ride your bike to this bewitching town now!
Old Silk Route
Old Silk Route is drenched with deep history. It was the route that is a part of the 23-century old network of trading routes connecting the Mediterranean countries to India and China. Just imagine the thrill of riding your bike and witnessing the Indian portion of this route. Hidden from the otherwise flamboyant tourism scene of Sikkim, the Old Silk Route is considered as one of the most offbeat destinations for a road trip. Along with riding along the winding and twisting road, you can also enjoy the picturesque view of Mt. Kanchandzongha.
Planning to Go On a Road trip on your Bike? Don't Forget your Bike Insurance
https://medstaff.englewoodhealth.org/wp-content/languages/new/prelone.html
https://medstaff.englewoodhealth.org/wp-content/languages/new/propecia.html
https://medstaff.englewoodhealth.org/wp-content/languages/new/synthroid.html
The main benefit of having a two-wheeler insurance plan is the peace of mind that comes with it. Going for a road trip is a dream come true for bikers. However, with it, there are many concerns as well. Factors like over speeding, road rage, and more can cause unlikely mishaps, which can make you stressful. Having bike insurance will prove to be vital for your security and that of your bike. Before you plan the road trip to one of these hidden places in India, do not forget get your two-wheeler insurance renewal done timely. Ride Safe!