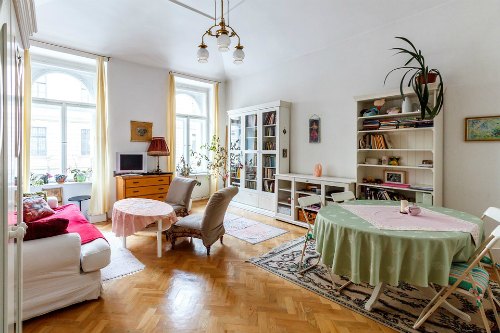 The prices for land in India has increased greatly recently. So, more and more people are either buying flats or builder's built floor. Interestingly, these days even our inboxes are full of attractive property-on-sale offers. 
Though you might have a lot of description about your dream house– What it should possess and what features it should have – here we share some of the most important things you must consider while purchasing your dream house.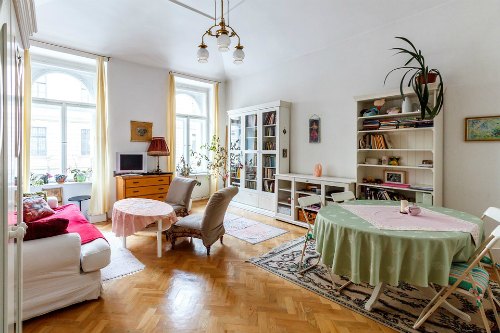 Image Source: via Pixabay
The Location – Where is it located?
It is possible that the seller offers you a flat somewhere far away from the main city, promising that soon here will be a train or a bus stop. Do not forget that you have a certain social life and you can't depend on your own car all the time.
Are there some open spaces nearby?
Every person needs some open environment around your house to walk with children or dogs. If you are buying a flat in the building that has plans for further constructions, ensure that the open space nearby will not become a public parking.
Do not forget about the waste removal near your Dream House!
Pay attention to the place where your waste is disposed. Is it near your house or somewhere nearby? Do you want to live surrounded by it? What is your attitude to sewage treatment plant to recycle your waste?
Power backup is important!
If you are fond of physical exercises, you can live without an elevator. But with power backup you won't need to worry about this. And consider the fact that renewable energy is cheaper than diesel power.
Are there problems with water supply?
Are you ready to live without water for a couple of days? To prevent this, check for municipality supply with your neighbours. It is a good idea to remember the experience of our ancestors and think about rain water harvesting.
Have you checked the light and ventilation in the rooms?
It is very significant for your health and the health of your family to have well-lit rooms with proper ventilation. Chinese feng shui and Indian Vaastu Shastra say that this also stimulates your prosperity.
Examine orientation of the area!
It is better to see the flat at various times of the day to check when the flat gets maximum heat during harsh summers. Are there any protections with shades or some coverings?
How about the electricity?
If you do not want to pay your neighbour's electricity bills, check whether the flat is supplied with electricity meters. Be attentive if you are purchasing a topmost floor. This can influence the cost and techniques of the finishing on the roof. See whether the electrical appliances provided has BEE star label. The more stars – the better.
Be attentive to VOCs!
The presence of VOCs in paints and polishes can influence your health negatively.
The Parking Area – What about parking?
The dream house should have a parking space for its residents and guests. Why do you need to buy a flat without the possibility to park your car?
Is everything operating as it was promised or some maintenance is necessary?
Have you checked the operation of everything and clarified when something will be maintained?
The list of important issues might be certainly much bigger. Among these points is also the necessity to check the GRIHA compliance. This will ensure that you will avoid the above-mentioned problems. But if you follow this guidelines, you will surely avoid some of the most unpleasant surprises while buying your ideal property.
Do Not Miss Reading:
What is Vaastu Shastra? Is It Relevant in Modern India?