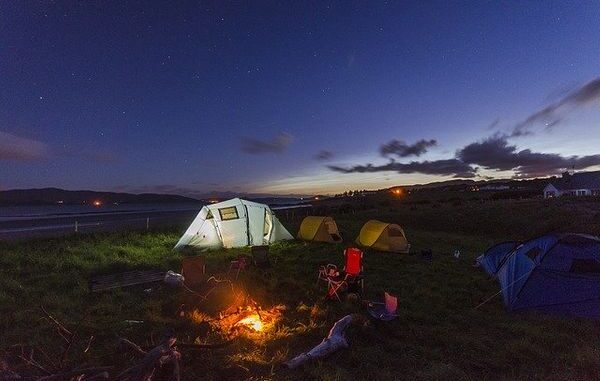 Connecting with Mother Nature is a very humbling experience. Camping isn't everyone's cup of tea, but there is something about sitting under the night sky, besides the campfire, and with your friends and family at your side. Most people regard Massachusetts as an important hub for American history, sports teams, universities, and delicious food.
But something most people don't know is that Massachusetts is a paradise for camp lovers. From seaside camping to spending some relaxing time in woodlands, the diversity that Massachusetts offers is unparalleled. By taking everything into account like places with toilets and all necessary equipment, here are 5 amazing campsites that are perfect for an adventure.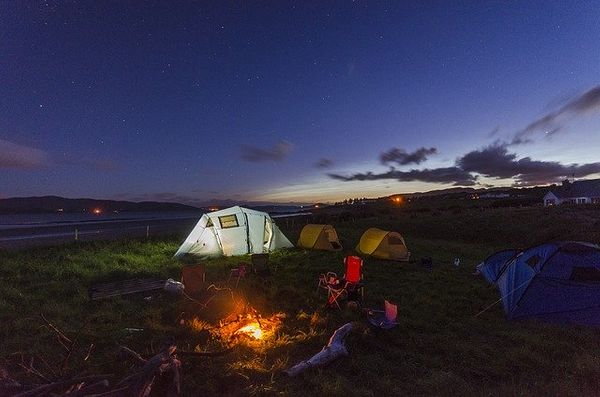 Boston Harbor Islands
If I am going to write an article about campsites in Massachusetts, I can't do it without talking about the Boston Harbor Islands. Being the part of the Boston Harbor Islands National Recreational Area, it is located roughly outside Boston. It is a collection of 34 small islands that are scattered around the area. You can easily choose an island that gives the best view and enjoy camping along with many recreational activities.
However, the one thing you have to be careful about is booking for camping. As there are only 33 campsites, which are a hallmark of glamour and camping, they are fully booked in every season. Camping in Massachusetts can be pretty fun if you choose a fully loaded campsite which has all the benefits like a comfortable place to stay which you can enjoy.
When it comes to camping, no destination can be more classical than a forest. Shawme-Crowell State Forest is a very beautiful area which is located near the Barnstable County area on Cape Cod. The forest contains some beautiful camping spots that are covered with pitch pine and scrub oak trees.
The forest offers 15 miles of trail tracks that you can hike with your family and friends for a good time. You can also enjoy horseback riding and enjoy other activities that are scattered over the 285 campsites in the forest. These campsites are also famous as they are just a short walk away from the beach. So, you can easily spend your night in the forest and visit the beach to see the sunset or sunrise.
Nickerson State Park, Brewster
It is one of the largest camping sites in all of Massachusetts, as you have over 400 campsites that you can choose from. Each of them differs in terms of services and access to fun activities, but there is always that element of camping adventure that everyone wants to experience. Covered in tall pine trees and surrounded with freshwater ponds, the Nickerson State Park is a hallmark of beauty.
You can enjoy plenty of fun activities such as kayaking, fishing, swimming, canoeing, hiking, and biking. So, in terms of camping, it is more like a full-blown vacation where you can spend quality time and enjoy life to the fullest. The park also hosts one of the wildest parties and wilderness events so that you can learn more about life in the jungle.
Wompatuck State Park
Located in Hingham, it is one of the cheapest and yet most modern camping sites in Massachusetts. You can find a campsite to your liking from 260 spots located inside the forest, all of which are an epitome of fun and adventure. There are paved paths in the forest that you can use to hike or bike, and the park also offers some fishing and boating opportunities for its visitors. For out of state visitors, you might have to pay $14, and if you are from Massachusetts, the fee is only $12.
Horseneck Beach State Reservation, West Point
If you book a camping trip to the Horseneck beach state reservation in West Point, you get access to amenities such as special picnic areas, running water, showers, toilet, fire pit areas, and a playground where you can sit and enjoy. It is one of the greatest camping sites where you can luxuriously spend some time with your family. You can teach your kids some core things about camping meanwhile making sure that you don't have to face any trouble when it comes to spending your trip.