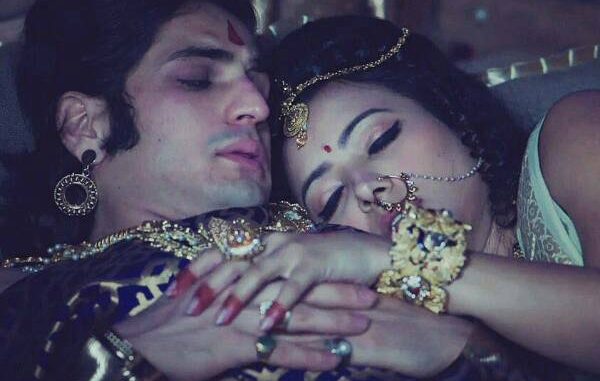 So we have been seeing dual personality of Nandini in Chandra Nandini serial. At one instance, she claims to be in love with Chandra but on the other hand she is seen meeting Malayketu and confessing her love towards him.
Well, initially it looked like it was a black magic and somebody was casting a spell on Nandini. However, a twist in the tale is there is another Nandini. Well, yes, a double role.
Nandini Has a Look Alike named Roopa
Yes, nobody has cast a spell on Nandini. There is a lookalike of Nandini who is in the palace. This look alike is brought inside the palace by Nandini's own baddi maa. Interestingly, she has even showed her to Helena's mother. The duo has joined hands to meet their own selfish needs.
Now the question is – Who is this lookalike Roopa? Why Badi Maa has brought her in the palace and what is her motive? Why she hates Nandini so much?
Nandini's Look Alike Is Her Own Sister
Well, if spoilers are to be believed then you'll be surprised to know that the look alike Roopa is none other than Nandini's own twin sister. Yes, Nandini had a twin sister which nobody knows of. Looks like Baddi Maa had hidden the fact that Avantika had given birth to twins.
While, Nandini was raised in palace, Baddi maa raised the other sister away from the prying eyes of Nand and his wife to use her as a Trump card.
Chandra Nandini Latest Update: Chandragupta To Care for Nandini. Is Love Blooming?
Looks like now baddi maa and Helena's mother will use Roopa against Chandragupta Maurya and Nandini for their own selfish means. Will Chandra know about the whole matter before it's too late? Well only time will tell…
http://rxbuyonlinewithoutprescriptionrx.net/buspar.html
http://rxbuywithoutprescriptiononline.net/clomid.html
http://noprescriptionrxbuyonline.com/isotretinoin.html