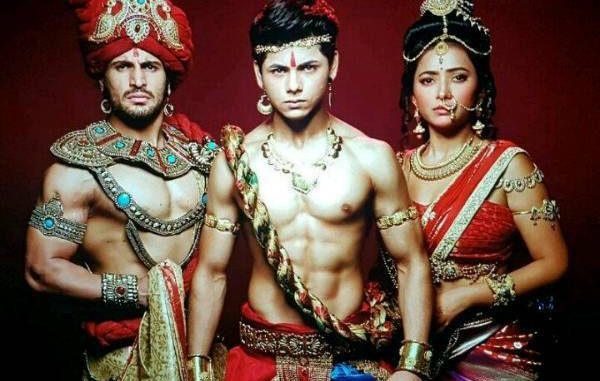 In the serial Chandra Nandini, it is shown that Chandragupta Maurya is blessed with two sons, one from Durdhara which is Rajkumar Bindusara and other from Helena, who is called as Androcottus.
This is surprising because historically things were different unlike shown in the serial.
Bindusara Was the Sole Heir to the Throne
Rajkumar Bindusar was the only son of Chandragupta Maurya. Being the only son, he had no competition to the Magadh throne. Yes, he was the sole heir to the throne and empire founded and builded by his father Chandragupta Maurya.
It is rather strange that the serial shows Chandragupta's son Androcottus through his Greek wife Helena when there is enough evidence that he had no son besides Bindusar.
Androcottus was the name used for Chandragupta Maurya in Greek and Latin Accounts
In the serial Chandra Nandini, the son of Helena is being called as Androcottus.However, going by the Greek and Latin accounts, the name 'Androcottus' was used to address Chandragupta Maurya, not his son.
The truth is Helena married Chandragupta in his 40s and the Samrat within few years decided to renounce his throne and live as an ascetic. By this time, a young Bindusara was ready to take the load of his father.
He was the sole and only heir of Chandragupta Maurya. Both, Justin shown in Chakravartin Ashoka Samrat and Androcottus shown in Chandra Nandni are purely fictional and added only to add masala.
buy amoxil online
buy ampicillin online
Buy celebrex online
buy celexa online