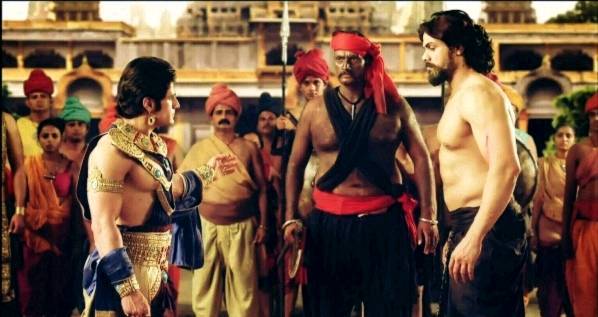 In the serial Chandra Nandni on Star Plus, we saw the feud between Chandragupta Maurya and his rival Mahapadma Nand. We could see how the two hated each other and Chandragupt took over Magadh under his nose with the help of his guru Acharya Chanakya.
While, the whole plot was intriguing and interesting, the fact remains that Chandragupta never fought with Mahapadma Nanda. Yes, it was Dhana Nanda!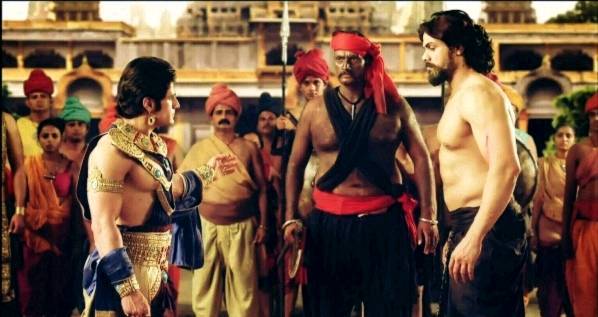 Dhana Nanda, the Son of Mahapadma Nanda Was Chandragupta's Rival
Mahapadma Nanda died in 329 BCE leaving his legacy with his son Dhana Nanda, who in turn, became the Maharaja of Magadh. He ruled over Magadha for eight years only until 321 BCE after which Chandragupta Maurya took over. When Mahapadma Nanda died, Chandragupt was a mere kid.
Chandragupta Maurya Fought With Dhana Nanda to Get Magadh
It was Dhana Nanda who didn't listen to Chanakya despite his warning of foreign invasions. It was Dhana Nanda who had insulted Acharya Chanakya  post which he decided to seek his revenge.
Determined to see the fall of the Nanda Empire, he then trained the young lad Chandra who went on to become Chandragupta Maurya, fought bravely against the cruel Dhana Nanda who exploited his subjects by forming his army and became the first Mauryan Emperor Chakravartin Chandragupta Maurya.
Also Read: All About Mahapadma Nanda – The Facts, the History & the Stories!
While, there are various stories in different versions of how Dhana Nanda was killed or sent into exile or left alone post he converted to Buddhism, almost all sources and date confirms that it was Dhana Nanda who fought against Chandragupta Maurya and Chanakya, not his father Mahapadma Nand.