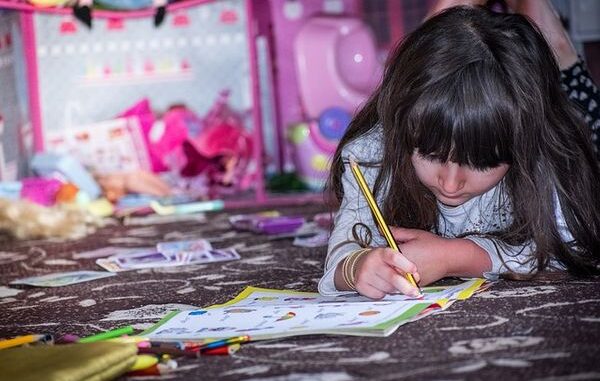 As a parent, desiring the 'best' for one's child comes naturally. The moment a child is born the primary concern for every parent implies in securing and safeguarding their kid's future. In order to make this a reality of giving one's child the best possible tomorrow, you as a parent will have to provide him/her with all the necessary emotional as well as financial support during all the major milestones of their lives – schooling, lifestyle, higher education, marriage and so on. To achieve this, a decent way to begin is to invest in a child insurance plan.
A good child insurance plan not only gives the security net you would need for your kid but also provides 'you' with the benefits of investment as well. Here we share reasons as to why you should consider taking child insurance plans, if you haven't already secured your kid's future –
A Good Child Insurance Plan Takes Care of the Education Expense
When it comes to the child's future, the primary concern of every parent is the ever-increasing education cost. In today's time admitting a kid in a reputed school is not that economical. Moreover, given the current circumstances, if and when your child will pursue higher studies your financial burden will only increase.
However, if you invest in a child insurance plan that matures at the desired time, you are protected well from being financially drained. In addition, there are child education insurance plans that cover your kid's education even if you aren't around. For instance, ICICI Pru Smart Life Plan, a child life coverage plan provides kids with life cover if their parent (the policyholder) passes away. Or else, at the end of the term, the policy gives the lump-sum tax free payouts.
An Insurance Plan for your Child is a Shield against Serious Illness
If your family has a history of some serious and/or critical illness, buying a child insurance policy when your kid is healthy comes with its own benefits. God forbid if your kid in later years fall prey to any serious condition, the money that you have invested in your child's insurance plan will come handy along with your health policy.
Helps you in Saving while you Make Small yet Regular Investments
A child care plan is not just an insurance but also an investment plan wherein you invest a certain amount regularly that compounds into a good sum for your child's better tomorrow. This regular periodical premium might seem a burden at the start but will soon become a good habit of saving which will eventually put you in a better position when your kid needs a hefty amount for his/her higher studies.
What's more, it even helps you to stay away from additional liabilities like loans. In case, there comes a moment when you are compelled to take an education or a personal loan for your child, this child insurance policy can be used as a collateral.
Tax Benefits
With a child insurance plan, you also get tax benefits. Unlike FDs, equity shares that attract long-term capital gains, the maturity amount of this plan is exempted from taxes. Besides, the premium of a child insurance policy is deductible under section 80 (C)
Lastly, child insurance plans lets you be prepared for the future – saving you as well as your child from any financial crisis, both, in your presence as well as in your absence. So, as a pro-active parent, take the right steps at the right time and be future ready to support your child's dream, no matter how big they are!