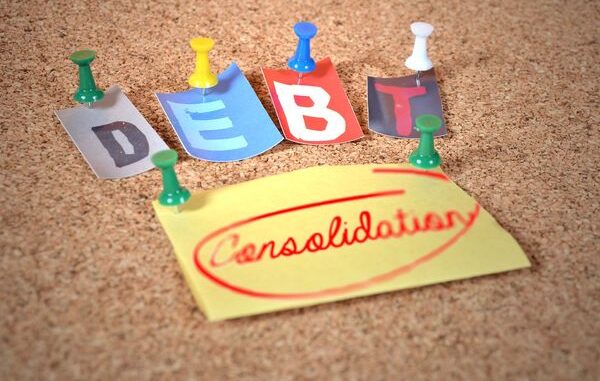 The micro, small and medium enterprises (MSME) sector contributes 29% to the GDP of the country. As India aims to position itself as a $5trillion economy by 2024, plans are underway for the transformation of the MSME sector. However, businesses in this category face a lot of hurdles. These range from upgrading technology to the ease of doing business as well as the availability of credit at a low cost at the right time.
It is not uncommon for business owners to take loans in order to ensure its feasibility. Managing multiple loans with their repayment dates can be stressful and lead to a burn out. However, you can easily gain control of such a situation by taking a business loan such as the one available on Finserv MARKETS that can help you consolidate all your debts.
What is Business Debt Consolidation?
It is a process wherein you merge your existing loans (two or more than that) into a new loan from a company with a single payment every month. It is a simple, straightforward, easy and affordable way to manage and streamline the different loans you have taken over time.
This is particularly true if you have taken debt such as cash advances and credit cards which attract higher interest over time. It also eliminates the stress and confusion that comes with remembering due dates for different payments as all your loan repayments are clubbed into one.
The process of Business Debt Consolidation
Before you apply for a new business loan, it is important to see if it is feasible for you to integrate your business related debts. You then need to figure out the most effective way of doing so, taking into account your current financial health, credit history and annual turnover among other things. Here is a brief guide on how to go about the process:
Take stock of your debts: Thoroughly review the amount owed via loans, credit cards, line of credit, overdraft facility and other such debt that you have accumulated. Check the interest rates and repayment tenure to see if there are any foreclosure charges that apply. This might help you examine how financially viable it would be to merge your business debt and help you account for any penalty if applicable when factoring the same.
How much to consolidate: The second step is to decide whether you want to merge a few or all forms of debt. This would depend on your consolidation goals as well as the terms and conditions of your current loan.
Amount of loan required: Once you are sure of the debt you would like to integrate, calculate the total amount to come to a figure for a business loan that you want to borrow.
Research and compare: Before you check your business loan eligibility, analyse the interest rates, processing fees, repayment tenures as well as other benefits and charges offered by various financial institutions. Choose a trustworthy lender with no hidden charges and complete transparency as well as competitive interest rate. Doing your own research gives you an idea of the offerings by competitors in the market as well as be clear on your own needs.
Prepare to apply: See if you qualify for business loan eligibility and check the documentation required for the process. Gather and arrange identity proofs such as Aadhar or Passport or driving licence, PAN, income tax returns filed for the current and previous years, financial and legal business documents neatly for a smoother and hassle free application and approval process.
Once you have submitted the required documents as per your business loan eligibility, you need to be patient and wait for them to be verified and processed. Once your loan is approved, you can proceed with business debt consolidation for your existing loans with the amount transferred into your account.
You can avail upto ₹ 30 lakhs by applying for business loans available on Finserv MARKETS that are approved in as less as 3 minutes. They come with an attractive interest rate, hassle-free online application process and minimal documentation.
Flexible repayment tenures of 12 to 60 months allow you to repay as per your financial comfort. The loan amount is disbursed into your account within 24 hours of approval so that you can begin repaying your debt as soon as possible. Avail a business loan from Finserv MARKETS and take control of all your existing debts by consolidating them.