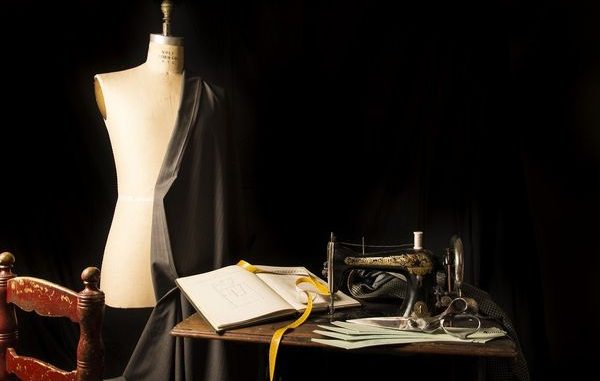 When you watch a movie, what you are viewing is a completed result of many small and significant aspects put together. It is just the by-product. What goes into movie production is a much more complicated and lengthy process. It includes the effort of many people from different fields of specialization.
Writing, visualization, direction, research, editing — you name it, a movie has it all. One of the essential bits of this process is the makeup and costumes. Though people make the grave mistake of usually ignoring it or giving it next to no importance, ask the specialists; it is the costumes/make-up that makes a movie 'The Thing.'
Costumes as mise-en-scene
Costumes and make-up form a part of the mise-en-scene of a movie. A mise-en-scene in film production includes the overall set appearing in the frame of a camera. Thus, it consists of the set, characters, locations, props, lights, and of course, the make-up and costumes.
Although being a vast concept, today, let us focus on just the type of costume designs. Categorizing the types of costume designs is not possible as different types of story and set-up require a different kind of costume. However, on a broader concept, let's take a look at the top 5 costume designs that you will find in movie productions.
Design ideas for costumes
● Historical
The most prominent category of costumes out there, perhaps, is the historical costumes. We see a lot of historical dramas and movies, and for each different scenario, a particular type of outfits is required. For example, the dressing pattern of someone living in the 15th century France will be different from someone in 18th century England.
These costumes need research of that particular era's trends, styles, and practices to put together the perfect ensemble. Prominent historical movies such as Pride & Prejudice (both 1995 drama nd 2005 film), Sherlock Holmes (2009), or The Curse of the Golden Flower (2006) give you an example of the said historical costumes.
● Fantastical
Next up, is the fictional or fantastical type of costumes. By the name itself, you can understand that these types of dresses serve the genre of fantasy. Bizarre, uncommon, or grotesque even, these costumes are based on different setups that are almost fairytale-like. Such costumes are left to the imagination of the writer or of the story and require additional work to make it look real. The best examples would be Alice in Wonderland (2010), Hunger Games (2012), and Game of Thrones (2011-19).
● Prosthetic costumes
This latest category of costumes exists, thanks to the advancement of technologies in the field of film productions. Prosthetics are made of foam latex and will take up any form you want it to. They are used excessively in science-fiction, horror, fantastical, and dystopian movies.
Prosthetic costumes include latex masks, extended body parts, and realistic Dinosaur costume. They, at times, provide a base for further digital transformations with the help of VFX. You can see such costumes being used in movies such as the much-beloved Avengers Series, Man of Steel (2013), Scary Stories to Tell in the Dark (2019), and of course, the Jurassic series.
● Dance
These types of costumes are yet again elaborate pieces of dresses, with a lot of work. They are usually employed in musicals or carnival scenarios. Dance costumes vary from region to region. Thus their implications in movies are very detail focused. Films based on carnivals, broadways, and dance use these kinds of costumes. Some famous examples are La La Land (2016), Black Swan (2010), Step Up: Revolution (2012).
● Modern
Modern costumes are the most commonly used costumes. They are used in almost every genre of movies. Be it drama, suspense, romance, or comedy. Modern costumes refer to the basic daily outfits that a character would don when it comes to a modern film. Movies such as Gone Girl (2014), The Vow (2012) are such examples.
However, even though they might seem to be the simplest and easiest form of costumes, they are equally tricky to put together. These costumes focus on the characters a lot. What sort of background does the character have, his status in society, his occupations, personality, and so on, decide what he should wear.