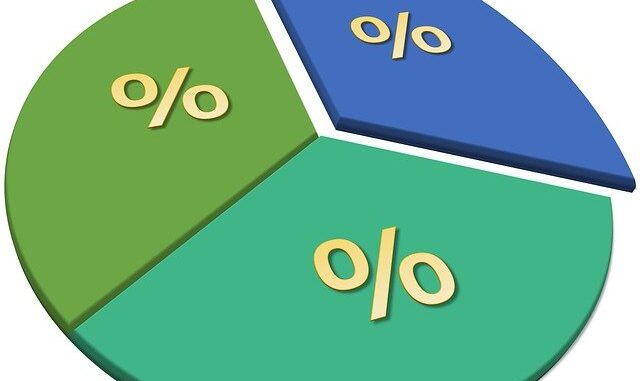 Two-thirds of marketers agree that data-based decision making is better than gut instincts.
With today's customer-centric digital business models, data is now very important. However, the convolution of the data assessment is a challenge to many companies.
As a business, you want your customers to feel right at home, even in digital realms. However, refining digital platforms to improve customer experience is easier said than done. Not because it's complicated, but because some companies view data analytics as a waste of time and resources.
Proper data assessment could give your business a competitive advantage. Unfortunately, not too many companies are conversant with data analytics, assessment, and evaluation. Some companies may have robust data analytics setups but don't know how to leverage them for a better digital experience.
If the above describes your business, then we're here to help. In this post, we'll be looking at how data analytics can help improve the online customer experience.
Improves Your Business's Response Time
You don't have to be a business guru to know that customers are a very impatient bunch. You also don't have to be a guru to know that time is money, especially for businesses.
With that in mind, you can use data analytics to improve your response time. You can fix any issues with your customer experience, especially with customer service. Doing so equals happier customers and a more profitable business.
Remember, annoyed customers can post negative reviews about your company on social media. To avoid such situations, use data analytics to fix issues before they worsen.
Helps Create Goals That Are More Customer-Oriented
When crafting company goals, a data-driven approach is more practical and effective. Customer data can be your guiding light towards your goals. This can help you develop strategies that focus on the customer to improve their experience and attract new customers.
Businesses with customer-oriented strategies outperform businesses that focus on legacy structures. If you want to edge out the competition, use data assessment in your business strategies.
Helps Personalize Customer Experience
A working website is great, but if you want to kick things a notch higher, you should make it more personal for your customers. Personalization transcends more than just aesthetics in the hyper-competitive online market place. Personalization means personalization that recognizes users' preferences, interests and ultimately saves time.
Data assessment can give you a better understanding of your customers so you can make your website more personal. After all, experience analytics is at the center of customer personalization.
Amazon and Netflix have perfected data analytics for user personalization. Both platforms prioritize products that resonate with a particular customer's interests. The two are a great example of how data assessment can help make your website more personal.
Gives You a Better Understanding of What Works and What Doesn't
It's absurd that out of the over 2.85 million apps available on Google Play Store, only 200 make up 70% of app usage and downloads. One reason for this shocking statistic is because a vast majority of applications have deplorable customer experience. The same could be said about your website or business app if you don't consider data assessment as a factor for improved customer experience.
Most companies are oblivious to their customer experience issues simply because they don't look at the data. Experience analytics points you to the areas of your site's UX that need improvement and those that should stay in place. If you don't address your UX and CX issues, customers will leave your site without a second thought.
You can use data assessment to identify segments of your customer experiences that need some work. Alternatively, you can use your instincts and intuition, but the latter rarely works out.
Increases Profitability- If You Use It
Most businesses collect tons of data on their customers but don't know what to with it. The only way you can benefit from the data you collect is if you put it to good use. Collecting data without using it beats the point of collecting the data in the first place.
If you want to rake in the profits, you need to know how to use data to refine the customer experience. This data will provide crucial insights into your customer behavior and target audience. You can use this information in your decision-making and streamline business operations.
Small businesses can outsource their data analytics, while larger ones can use their internal IT departments. To drive the point home, make sure you're not just collecting data but using it to improve your business, particularly your customer experience.
Helps Understand Customer Demographics
Understanding demographics helps streamline user experience to fit customers from a particular region. It also helps you clamp down on your target audience if you're a regional business. Data assessment can help you do the said because it lets you know your business's reach and the effectiveness of your marketing campaigns.
You can then come up with improvement tactics for regions where the business is flopping. It will also be crucial for your expansion pants.
Adopt Data Assessment for a Thriving Business
From the above, it's clear to see how data assessment is instrumental for unmatched customer experience. That's why investing in data collection and analytics always works for the best. Remember, you can always seek professional help for your experience analytics if you don't have an internal setup in place.
There's so much more in store. Make sure you have a look at all the other informative pieces on the site.