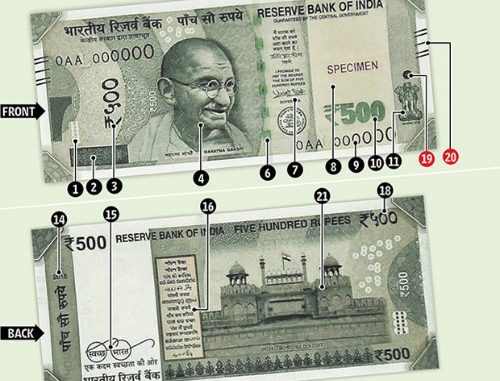 RBI reminded me of the famous tale "An Elephant called Ashwatthama" from one of our greatest epic Mahabharata. Though I am a Xian, I read this book in my childhood.

My EXCEL sheet shows that all this lower denominations means only Rs.1.059 Lakh crores, that is just 9.2% of the money sucked from us. 


R Gandhi, the Deputy Governor of the Reserve Bank.of India stated that, Rs.3.81 Lakh crores were supplied in all. Balance is in new high denominations of Rs. 2000 & Rs.500 that is, Rs. 2.751 lakh crores. However, there is no disclosure from the Central Bank of how much of the amount constitutes Rs. 2000 and how much is Rs.500. But, this data is more than enough to give us a picture of uncertainty.

Here is my reasoning:
All this new denomination currency notes got printed post Mr. Patel became the RBI Governor, that is 3 months back.

Let's give 15 days time for Patel & Government to draw up this amazing SECRET plan of demonetization.
So take a printing time of 2.5 months as long as Patel & Co (RBI) are not disclosing the volume of 2000 & 500 notes, I make an optimistic inference that 2000 is 90% & 500 is 10%.

So RBI only disbursed 124 crores Rs.2000 & 55 crores Rs. 500 crore notes in the last 2.5 months so how much they printed so far? NO ANSWER by anyone.??

Look at the lower denominations, these notes are getting printed as per annual plan for FY 2016-17 plus a portion of existing old notes. Now make your own calculations for time of printing to replace the remaining 7.71 Lakh crores to return to public plus rest expected to system. 


RBI can no way ease this out in next 15 days. They need more than 5-6 months to print to replace SBN and issue new notes. If they print more 2000 notes, they will screw the liquidity and If they respect currency management principles, they have to print 500's.

Till new notes are printed and disbursed, they will lock whatever money we put into the banking system even after Dec 31st… MARK THIS.
India's Cash Crisis Is Here to Stay Beyond PM Modi's Deadline: Check out the RBI report

RBI, Banks & Primary Dealers then play the games of CALL MONEY & NOTICE MONEY using our money for next couple of months..!! Just chill because this is the aftermath of voting them via 31% people.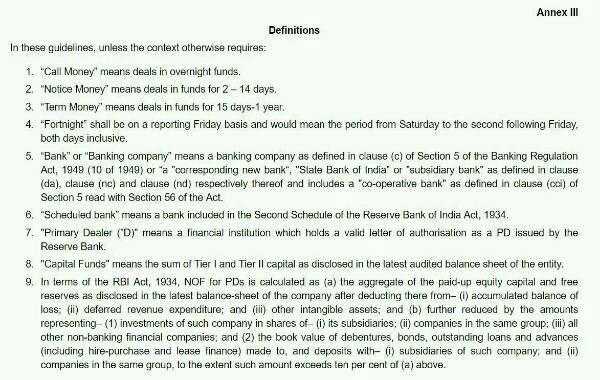 Reserve bank has not provided any information regarding the money stock after November 11. Look at the money stock data between Oct 28-Nov 11.


Demand deposits are your savings accounts & current account money. Time deposits are your fixed deposits with bank. Now see how much it is. Understand that the banking system as on 11/11/2016 has Rs.108.3 lakh crores of public money with them as demand plus time deposits. So, people must understand that the currency in the system is only a fraction of our wealth. It is the prime mover of our retail & rural economy.

Now, see the cash balance with RBI as on 2/12/16 is Rs.8.54 lakh crores, almost double the amount of CRR..Why? Let the bankers answer and let's wait for RBI to disclose the MONEY STOCK position. Now they are playing a highly volatile trapeze game even risking banking business.

Disclaimer: I am not an economist. I seen things from resources management point of view. So leave the rest to economist.