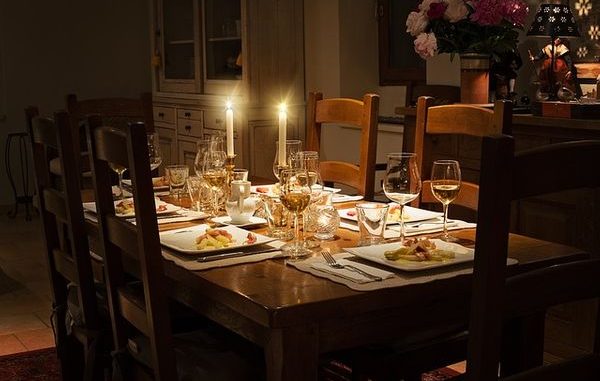 Isn't it amazing to host dinner at your place? Just imagine having your neighbor, workmate, your boss, parents, relatives, or just some friends come over at your place for dinner. But what would make it more incredible would be to have some elegant dinnerware set on the dining table. Here, you can opt either to go casual or formal with your dinnerware. But either way, you can truly light up the mood if you have some nice and appealing dinnerware.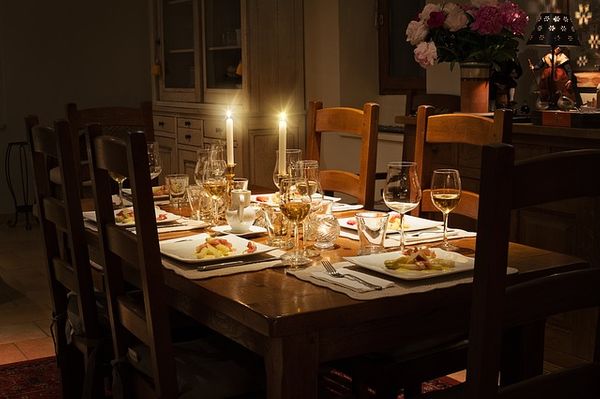 Well, you first need to consider the appropriate factors before you buy your dinnerware. Among them is to find the right material. There are different types of dinnerware, and we will be exploring some in this article.
Let us get on with it.
Melamine
It would be a crime to mention the types of dinnerware without considering melamine. Melamine is one of the most popular dinnerware materials, and it is the perfect choice for those looking for unbreakable plates. It is a plastic material that is lightweight, but very sturdy. Melamine plates come with an inflexible, along with a glossy finish.
Furthermore, it would be a perfect choice for the kids or to use outdoors. If you are barbecuing outside, consider using melamine dinnerware out there. Plus, melamine dinnerware is dishwasher safe, but not the best choice to use in the oven or microwave. In other words, do not expose it too excess heat or heat it with food in it.
Bone China
Usually, Bone China is made from animal bones that is combines with porcelain clay and heated at low temperature. The result will be a translucent material that is lightweight, delicate in texture and looks milky. Even though it looks and feels delicate, Bone China is considered the most robust and most durable dinnerware on the market. Unlike melamine, Bone China dinnerware can be used in the oven or microwave. Plus, they are also dishwasher safe. Nonetheless, you should not use them in the microwave if they come with a metallic banding.
Vitrified Glass Dinnerware
This is a type of glass that is heated at a super-high temperature to make it nonporous and extra strong. The most common vitrified glass dinnerware is Corelle. This is a type of glass that is almost unbreakable and tamperproof. It will stand chips and breakages even if it falls on a hard surface.
Without any doubt, this dinnerware is dishwasher and microwave safe. Due to its durability and extra strength, it is best for kids and outdoor use. But its elegant look makes it a good choice for those formal settings at home.
You can enjoy one of the best Corelle dinnerware clearances, where you can get elegant Corelle dinnerware for your dining setting.
Porcelain/China Dinnerware
China and Porcelain are both made of fine clay particles. In most cases, they will be made up of quartz, feldspar, and kaolin that are heated at very high temperatures. The excessive heat helps to make the dinnerware non-porous and extra durable.
The whole process of making porcelain and china dinnerware makes them extra thin and delicate with a translucent look. Some will also have shaped details added to the design.
Most china wares can be used in the microwave and oven. Nonetheless, the china wares that come with platinum, gold, silver, or other metallic borders should not be used in a microwave. Plus, you should not use detergents that contain lemon scents because that can damage the metal details on the plate.
Out of the two, porcelain has got a more formal look. That is why most people choose it for a formal setting over china wares.
Also Read: 5 Tips to Store Your Crockery Safely
Stoneware Dinnerware
This is another type of dinnerware that is quite strong and durable. This dinnerware is heated and has glass added to make it extra strong. It has a delicate feel and is more opaque that china and porcelain dinnerware. You can get different finishes of stoneware including matte, satin, and glossy.
Now, this is one of the most common dinnerware for a casual or everyday setting. They are dishwasher and microwave safe. In most cases, stoneware dinnerware is versatile and easy to use/maintain. Even though stoneware dinnerware is sturdy and can be put in the dishwasher or microwave, it is always advised to check the user instructions before doing so.
Earthenware Dinnerware
The earthenware ceramic is glazed and heated. It looks thick and comes with a rustic feel too. Plus, it is mostly used for hand-painted designs. This is one of the most affordable dinnerware out there. Since it is less-expensive, expect it to be less strong and less durable as well.
Furthermore, most earthenware dinnerware will chip and break easily. For that, you should avoid submerging them in water for a long time. They tend to absorb liquid if left for a long time in the water because they are porous.
The earthenware dinnerware can be used in the oven or microwave, and they are also dishwasher safe. Nonetheless, you should follow the manufacturer's instructions carefully before you put them in the microwave or oven.
Bamboo
If you are an environmental freak and you want to go green, bamboo dinnerware might be your best choice. This is a new dinnerware version that can be considered more 'modern' than most materials on the list.
This environmental-friendly type of dinnerware is sturdy and lightweight as well. It is resistant to stain and comes with a very appealing look. The major drawback is that it is not dishwasher friendly. You will have to wash and dry it with your hands. Their rustic and elegant look makes them versatile enough to be used in any setting. You can use the bamboo dinnerware both on a casual or formal setting without looking awkward. They are very sturdy and can be used every day.
So, which dinnerware will you be getting? Do you care about the aesthetics or the durability of the dinnerware? What about the texture, does it mean something to you? These are some of the factors you must keep in mind when picking your dinnerware. Above all, ensure that you follow the proper care tips to boost the durability of the dinnerware.