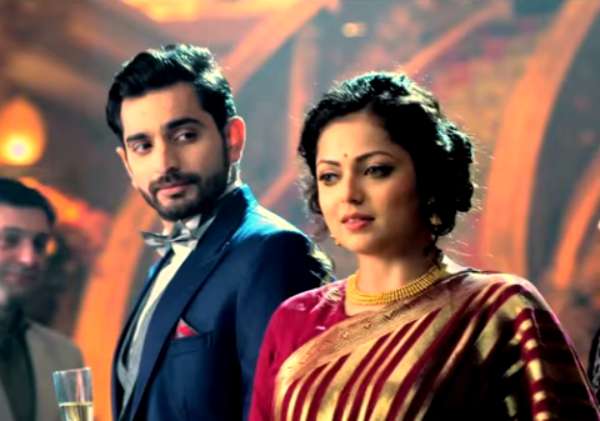 Drashti Dhami is a brilliant actress and a talented performer. No matter what character she plays, she gives full justice to the role. Perhaps that is why the fan loves her so much. Off late fans just adore her as Gayatri Seth in Ek Tha Raja Ek Thi Rani.
Here we tell you 5 reasons why fans love DD as Gayatri Seth: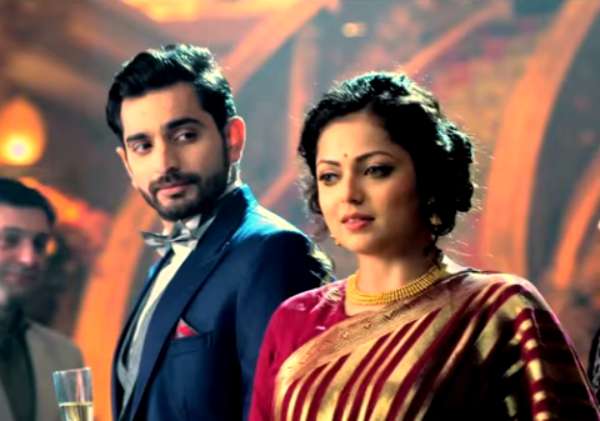 Image Courtesy: @ZeeTV via Twitter
Because of Drashti Dhami aka Gayatri Seth's Innocence
The character Gayatri is very naive in Ek Tha Raja Ek Thi Rani. She is transparent and has a childlike innocence. Every time she is on the screen one expects some happy and pleasing moments and she never disappoints. Her love for Ranaji, respect for her parents, and consideration for everyone including the kaka is something that shows her goodness and purity.
Because of Her Happy Go Lucky Attitude
In Ek Tha Raja Ek Thi Rani Drashti Dhami aka Gayatri Seth is portrayed as an unlucky girl whose fiancée dies at a very early age. No wonder, she is then termed as unfortunate. While, her past might be ill-fated her present looks promising. She has not only met Ranaji once but more than thrice now and going by the sequence she will soon marry her. The way she convinces her mom to go with Kaka, the way she meets Ranaji first time  
She is very Loving and Caring
Time and again we see how Gayatri with her love and care almost solve any problem. While her sister in law keeps on nagging and troubling her, she turns ignorant to all of them. Her love and care is the reason why she is everybody's favorite. Remember the first episode where the librarian rescues her?
Her Dialogues and Mesmerizing Voice
Her mesmerizing voice is the USP of the serial. Drashti Dhami's voice and dialogues often attracts lot of attention. No wonder, even in her past serials she was appreciated for her fascinating voice. Every time she speaks she magnetizes the viewers.
Gayatri Seth's simplicity
In plain sarees with equally plain hairdo and makeup, Drashti Dhami as Gayatri Seth simply looks gorgeous and beautiful. Even in her de-glam look she appears elegant and pretty. She is not a rani right now but even as a common girl she shines out brilliantly. It is rather a pleasure to watch her in a plain jane avatar.
Do you agree with these points? What do you like about Gayatri Seth in Ek Tha Raja Ek Thi Rani?
Do Not Miss Reading:
Know Ek Tha Raja Ek Thi Rani Cast – The Real Names of the Characters & Their Background!