I'm sure at one time or another when you've fallen ill, you might have become desperate for an instant cure. We normally go for doctor check-up and in the end, we land up with a heart full of burden & dubious hospital bills.
The main reason behind these diseases is our electronic lifestyle itself. We have to resort to green. Hence, let's go green through this capsule article which would surely give a pleasant experience because nature has got every power to heal all your worries and tension which are the root causes of all evils.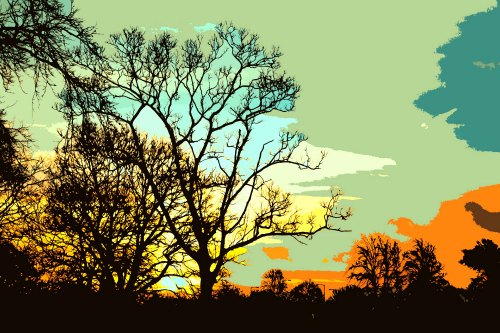 And in a modern day, these things are brought to you by ice creams, chips, Chinese food and so on. Let's now make some reality check. After many mega years helping hundreds of people to change their work-life, I thought of penning down something concrete.
Here are the truth and lesser known facts about Indian Ayurveda and other techniques which can give you the power of optimism and positivity. The 10-steps summary is figured out below, basically!
STEP 1: Happiness and Peace
Try to learn something from Bollywood actors. They have got Happiness Disease. They sleep with laughs and wake up with laughs. So try to be happy. Unhappiness is never a solution. Please avoid and take a 15-day break from junk foods. Your diet should be love centred.
STEP 2 Away from Electronic: Meditation
Practice it on daily basis. You need to create a "sweating regime" in your busy life. Walk the talk too. De-stress your body every morning with these powerful tricks.
STEP 3: Love your body first
Researchers suggest that you need to love your body first so that the weight can be controlled. The finest example is Anil S Kapoor who is leaving his life in a rewind mode. After few years, he may be doing the ads of huggies because the actor is an eternal youth as always.
STEP 4: Thin is the new good
For this, weight management is a must. We have to check out weight on a regular basis. Have some solid nutrition. No matter whether you are vegetarian or meat eater.
STEP 5: Maintain kismat connections
Men and women  who lose weight—and keep it off—generally have better social relationships. Love your kith and kin.You need to build a support system.
STEP 6: Throw away bloody excuses 
Make a goal setting and work hard. Lead a lavish life. Kick out excuses.
STEP 7: Eliminate your background bad memories
Bad memories – Ctrl+Shift+Del- No more advice. Leave this garbage.
STEP 8: Connect with magnanimity
We need to develop a better approach filled with gratitude and high souled feelings. That's the line.
STEP 9: Connect to greenery
Refreshing breeze, chilling winter, dense forests etc. are ready to help you. What are you waiting for then? Go grab the offer.
Good Luck! Go…Go…Go…Go Green. The reality check.