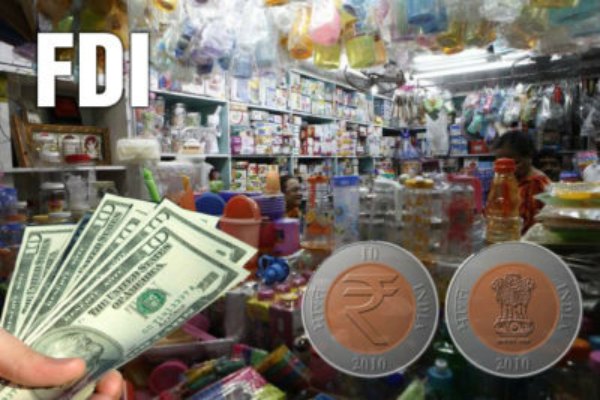 Preview – Private capital can be segregated into Foreign Direct Investment (FDI) and Indirect Investment. Foreign Direct Investment is defined as a wise investment in a foreign land  where the investor actively controls the investment and my come up in numerous forms like JV, Market Penetration, Greenfield Investment, Brownfield Investment, M&A, Horizontal and Vertical Investment. Vertical Investment is divided into two categories: Backward vertical  and forward vertical .
Odisha as a brand has failed to tap foreign direct investment (FDI), considered an important driver of economic growth. As far as the FDI is concerned the following facts taken from TOI can be analyzed to get a concrete roadmap for Odisha: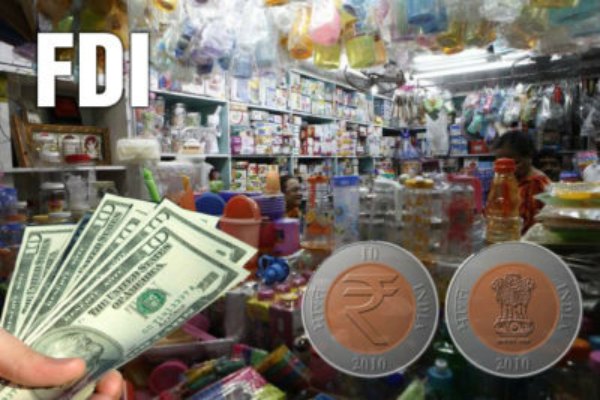 Image Courtesy: OdishaViews
The Economic Survey 2015-16 has figured  at the fact that Odisha stays among eastern States where FDI inflow has not geared up.
Accordingly, the total FDI inflow to the country was an estimated $34.8 billion, registering a 26 per cent rise over the corresponding period of the previous year when the inflow was $ 27.7 billion. 
Similarly, the national FDI equity inflow increased from $18.9 billion during April-November 2014 to $ 24.8 billion during April-November 2015 showing a 31 per cent growth rate &sectors like IT,finance,automotive & infra & construction, chemicals (other than fertilisers) and telecommunications attracted the same.
In 2013-14 fiscal, the FDI equity inflow was $48 million which plunged to $9 million in 2014-15. During April-December 2015, the State received FDI equity of a barely $5 million.
During 2000-2015 period, the pragmatic inflow into Odisha stood at 403 million USD which meant the BJD Government has given due importance to FDI in its growth agenda but  Posco India Project was a major set back but other States have together attracted more than 70 per cent of the total FDI inflow to India during the last one and half decades….in comparison to Odisha. (Source: Indian Express)
In order to prosper Odisha needs to emphasize on "Make in India" initiative and the state will play a vital role in engineering the success story of the Indian campaign too. It's quite unfortunate that  the inflow dried up. So a massive awareness needs to be created.
The Colonial Road Map of India
India started the system post-independence and the New Economic Policy of  1991 became the guiding valve for the revolution.The modus operandi behind Industrial Policy,1948 was to create a Mixed Economy in both private and public entities which may collaborate  together to facilitate the exponential growth of industrial development. During  1956  the policy was able  to attract Foreign Capital and FDI. In 1977, the then Janata Government added some limitations and restrictions to FDI.  Congress Government made it liberal in many cases  by visualizing its long term prospects and importance.It initiated Economic Reforms to accelerate the  economic development of the country.
The main objective behind the research is to examine the FDI inflow,its trend , growth & link up withGDP during the period of 2010-2016.
FDI : Literature Study
Many studies have been made in this particular field of research.
In a research, Arun Kr.Singh and P.K. Agarwal (2012) had analysed the correlation between foreign investment and retail business of India. Different literatures, CBDs and trends and issues analyses of organised retail market were taken into consideration while this study. The authors basically focused on the policy formation for FDI in single brand and multi-brand retailing. The authors gave a conclusion that we ought to consider FDI in multi-brand retail for advanced technology and better job creation so that Indian market can connect globally.
Dr. Mamata Jain and Mrs. Meenal Lodhana Sukhlecha (2012) conducted a study on the pros and cons of FDI & have rightly suggested that in order to have a check and control of the business operations the slab should not go beyond 51% in case of single brands too.
In a paper, Rajalakshmi K. and Ramachandran F. (2011) investigated the inward and outward circulation of foreign investment during the period of 1991-2011 through the production and marketing of passenger cars and cross examined the obstacles that the automobile sector is facing as far as FDI growth is concerned.
Dr. S N Babar and Dr. B V Khandare (2012) mostly focused on the transactional analysis and direct proportion between India's FDI during globalisation period and economic growth.
Singh (2009) mentioned in a study that foreign direct investment (FDI) policies play a vital role in the economic growth in the emerging markets of the third world.
The Framework
Foreign direct investment (FDI) is not only a non-debt financial component but also a key driver & change agent for the development of Indian economy. Multinational companies love to invest in India because of regional advantages like comparatively lower wage rate, tax exemptions, etc. and huge creating employment for Indian masses and are responsible for modernization of technologies. The GoI has taken innumerable initiatives in recent past to relax the FDI norms across different sectors like defence, oil refineries, telecom, power exchanges, stock exchanges, etc.
According to a special report made by DIPP, the total FDI inflow circulation hiked by 24.5% (amounting to US$ 44.9 billion) during financial year 2015 in comparison to US$ 36.0 billion last year due to wide investments in infrastructure and services sector, Oil & Gas, Mining and Telecom , IT services and trading (wholesale, cash & carry) During the said period, India got the maximum amount  from Mauritius (US$ 9.03 billion), followed by Singapore (US$ 6.74 billion), Netherlands (US$ 3.43 billion), Japan (US$ 2.08 billion) and the US (US$ 1.82 billion).
US-based General Electric (GE)) and French –based Alstom got a factory set up deal worth Rs 14,656 crore (US$ 2.2 billion) for Rs 20,000 crore (US$ 3 billion) respectively from IRCTC.
Few points for deliberation mentioned below:
Kellogg Co. is going to make huge investments in manufacturing at Taloja (Mumbai).
The Government of Karnataka signed an MOU worth Rs 3,200 crore (US$ 500 million) with the Taiwan Electrical and Electronic Manufacturers Association.
Korean multinational Posco has signed an MOU with Uttam Galva Group to establish at Satara in Maharashtra.
Foxconn has entered into a MoU with Maharashtra government to invest US$ 5 billion in the coming years for setting up a production unit in Mumbai and Pune.
Global giants like Bombardier, Hyundai-ROTEM, TALGO and CAF will be into train manufacturing. Also, Germany biggie ThyssenKrupp group is setting up a plant in Chakan, Pune.
Swedish brand -Ikea will be opening another 25 stores in India & is ready to invest Rs 12,500 crore (US$ 1.9 billion).
Google plans to diversify through Google Education, Google Fibre broadband services and Street view.
FDI in Odisha and India: To Sum Up
The Indian government has redesigned the FDI policy related to infra and construction. It has also made relaxation in 15 sectors which include defence, real estate, private banking, defence, civil aviation, single brand retail and news broadcasting and made some specific provisions for Non-Resident Indians (NRIs), Persons of Indian Origin (PIOs), Overseas Citizens of India (OCI).
Thus we can conclude that the nation, as well as Odisha will witness a smart format if FDI happens in many sectors especially in retail. The Vision 2020 is a brilliant platform for FDI development in Odisha and a welcome step too. Hope to see Odisha as new Maharashtra or Gujarat in next few years…??
Do Not Miss Reading: 
Skill India: A Panacea to the Wounded Indian Civilization 
Make in India to Made in Mozambique !