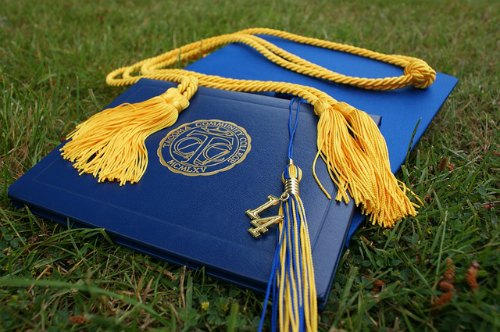 The rupee is falling down but the steady depreciation of rupee seems to have a zero impact on the escalating number of Indian applicants in the foreign universities – Thanks to the impact and obsession of getting a foreign degree in Indian students.
For decades, the impact of an overseas degree in India has been tremendous. No wonder, it has been a grand dream of the Indian middle class – a method not just to study abroad, but also an easy way to move and settle abroad. Over the time, there has been an incessant increase in the number of Indian students pursuing education abroad.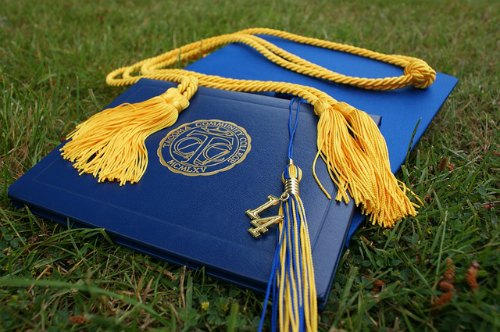 Image Courtesy: via Pixabay
Currently, unlike earlier times the itinerary of Indian students is not just limited to the places like the US or the UK but numerous other preferential destinations like Canada, Australia, New Zealand, Germany, France and Singapore.
Call it a craze, peer pressure, greater opportunities, a status symbol (Is it still?) or ambitious parents' dream, Indian students are still heading abroad not only to get a postgraduate degree but also an undergraduate overseas degree. Yes, it's no more just the game of the rich and the affluent.
Let us take a look at some of the statistics
It has been observed that pupils from India (14%) are next only to Chinese when it comes to global students study in the US. As of 2009-10, a total of 2,18,000 Indian students were studying in the UK, US, Australia and Canada and as per the Open Doors report it has been observed that the mobility of Indian students to the US (the most favorable destination for many) amplified to 1,04,000 in 2010-11 from 54,000 in 2000-01. That's a large number, isn't it? Moreover, 14.5% of Indian students in the US are now undergraduates. The numbers are just increasing.
So, why are Indian parents ready to spend a lot for an overseas degree? What is the Impact of a Foreign Degree?
Well, people from developing countries like India spend a huge sum for a foreign degree largely because they perceive it as a form of investment. The impact of a foreign degree is such that it facilitates in securing better employment and consequently higher compensation.
Many students pursue a foreign degree with a purpose to access the employment market of the destined nation through the academic gate. And then there are some (those who are taking up undergraduate courses) who are talented but aimless, they enroll for a foreign degree only to explore things in an alien country.
Some of the students go for a foreign degree because they fail in getting to the top colleges in India and students from small towns in states like Andhra Pradesh and Punjab look for foreign education as a quick fix to immigration. These are often the ones who often get fooled by deceitful agents and a number of service providers.
But are the results of a foreign degree fruitful? What is the Impact When You Return With One?
The degrees from the top universities in the US and UK are worthy in case you are planning for a research wherein you get an outstanding support and facilities which India, being a developing nation is deprived of or if you plan to pursue a Global MBA from the top B-Schools, the impact of a foreign degree will be high.
But the degrees from any college or universities just for the sake of the foreign stamp (Like the majority of the cases now) is just a waste of time. Didn't we hear 11,000 foreign students were banned from entering Britain after their course was declared bogus and more than 450 colleges lost their authorization. Same thing happened in Australia too and unfortunately, many of the Indian students had to come back.
Moreover, if you plan to return to your country and your degree isn't from a blue-blooded college or varsity, why will you or anybody get an advantage over others?
The times have changed and now none of the recruiters give an added value to a foreign degree. You can only make an impact if you have a degree from the top universities So, if you thought a degree from a small university like Timbkutoo will have employer's drooling for you merely because it was received in the US, forget it dude!
The days are gone when employers were enthralled with a foreign degree now they are focused more on the quality of the degree and the university. So, if Indian students with a foreign degree from a mid-tier college or below have an unrealistic expectation about the compensation they will have to understand the fact that none of the recruiters are a fool. Simply because they have a foreign degree doesn't make them a worthy employee.
Lastly, if you are in the rat race and are equally obsessed with any foreign degree (mid-tier or below) just like your foreign jeans and accessories, it is time to brainstorm and think, "Whether the return will justify the investments?"
Do Not Miss Reading:
Career Advice for Freshers; Six Important Tips
Reasons Why You Must Pursue a Global MBA!
10 Reasons Why You Must Choose Architecture As A Career Option
This blog post is inspired by the blogging marathon hosted on IndiBlogger for the launch of the #Fantastico Zica from Tata Motors. You can apply for a test drive of the hatchback Zica today.