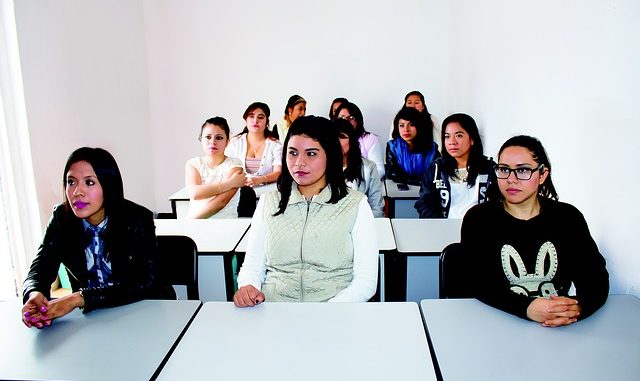 Everyone hopes to follow a career path that they are inspired by, but some of those paths come with a little extra work. A popular road that a lot of students or even adults are taking is the road towards business school. Although, a huge part of the business school application process is known as the GMAT (or Graduate Management Admission Test). This is a computer-based multiple choice exam, and it's computer-adaptive. The GMAT is often going to be required for many school admissions to any graduate school programs across the globe. Each of these tests is administrated as well as developed by GMAC test makers. Essentially, these exams will provide different business schools with the common measures of their applicants.
These measures usually focus on the preparedness of applicants who can manage the graduate-level school work that they'll receive. Now, the admission committees of these schools take a close look at your GMAT scores. Along with that they also pay close attention to your academic records, supporting assets, as well as your work experience. It's not that they are being hard on you; they simply want to make sure that a student's readiness is where it needs to be. It's important when you are looking to become a part of an MBA program. Ideally, scoring high on the GMAT can have a positive direct impact on your application to the business school you applied to.
Now, this exam is going to measure different commands like algebra, grammar, geometry, and much more. It covers a lot of areas, but it mainly focuses on your critical thinking, problem-solving, evaluating and analyzing material. When you put it in simple terms, it's a test for all of your critical thinking skill sets
It's important that you get an acceptable score (great or high) when you take the GMAT. Which means you should know that the exam is divided into specific sections.
Sections of the GMAT Exam
No matter what kind of exam you are taking, you will always have to be prepared for something specific. With the GMAT exam, there are four different sections that you will be dealing with. In a way, you'll be using all of your skills to make it through each section. Each of the four sections comes with their own score. Two of the sections will be scored separately so that a composition score can be formed. The four divided sections are:
Verbal
Integrated Reasoning
Quantitative
Analytical Writing Assessment
As test takers, you'll have the ability to choose the order you'll be taking the sections. Although, there are three distinct orders that you have to choose from, it'll best that you get to practice the best GMAT prep you can find. This way you can work towards getting the best school possible whether it's average or high.
What Exactly Is A Good Score To Have?
People often wonder what a good GMAT score to have is, so it's important that you know the average score of admitted applicants. Every MBA program is different, so they are going to have different score averages. Now, the verbal and quantitative sections of the GMAT are scored on a scale of 0 to 60. There are a lot of business schools focus on your combined scores that range in the area of 200-800, which makes a mean score around the 500s. If you are looking to apply for a MBA program that is more competitive, you are going to have to aim a little higher. The average score a student will need for programs like these would be at least a 710 or higher.
No matter what score you are looking to achieve, you always want to prepare yourself in the best way possible. If you have to refer to different prep options then do it, the more you are prepared the easier it may be for you.