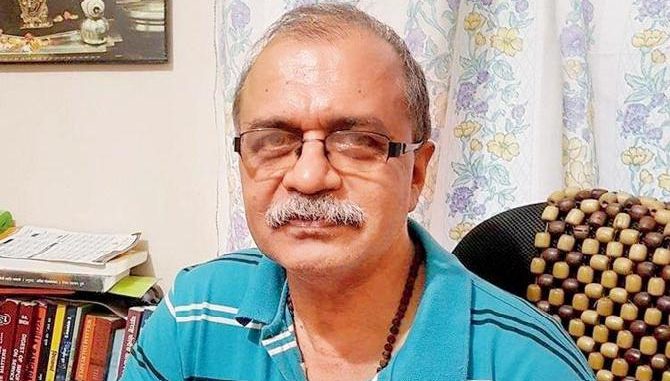 My father is my hero – a man who they tried to crush mercilessly and failed.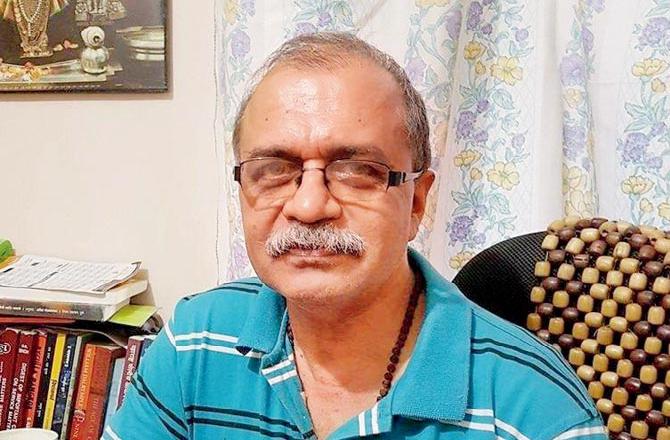 My father, Suhas Gokhale, was arrested on the evening before his retirement in May 2015. He had finished his day's work on the last day of his 30-year-service and was looking forward to his retirement parade the next day – a day that is a landmark for every officer in uniform. And it was an especially poignant moment for my father who served 14 years of those 30 years in a state of partial paralysis after being injured in the line of duty.
On orders of the CM, they arrested him at midnight. When his fellow officers were at the retirement parade, he was taken to court for his remand and put into jail. He kept pleading that he be allowed to attend his parade and to arrest him after that but they said no. The directions from "saheb" in New Delhi were clear – don't let him have a graceful retirement.
After that, they tortured him for 4 years. Despite the court (while granting him bail) stating that there was no evidence against him, the "nationalist who seeks-votes-in-the-name-of-our-uniformed-personnel" kept persecuting him for 4 years. They tarnished his reputation, jailed him, persecuted him, and put him into a place where he started suffering from hypertension and other ailments. And all through these 4 years, I saw him constantly repeating and saying "Saket, I have done no wrong. For 30 years I've defended my country and my Constitution. What did I do to deserve this?" Watching him constantly pleading his innocence was spirit-crushing.
Today, after 4 years, the Mumbai Crime Branch has submitted in court that my father was innocent and there was no evidence against him. 4 years. They have now told the court that all charges are being dropped against him.
This is victory, and yet, an entirely heart-breaking moment. The Modi-Fadnavis BJP government tried very hard to crush the spirits of a decorated officer and tortured him for 4 years but couldn't find a single stain on him.
My father was due to receive a meritorious service medal on his retirement day. Also his promotion came on the day of his retirement which was immediately taken away from him.
Four years of persecution and they couldn't crush him. Four years of constantly pleading your innocence. Four years of looking at the uniform and the tricolor that you proudly served for 3 decades and paying the price for being a "secular officer" (which is a slur in New India) and for taking on the filthy politicians who have ruined this nation.
My father's service of 3 decades to the nation stands validated today. His innocence, which he pleaded for 4 years, stands validated today. They tried to crush him. Yet they couldn't.
A paralyzed decorated officer won today against the combined force of the system of "New India". His honesty won against their bigotry.
We fought for 4 years but, honestly, this "victory" means nothing. It destroyed my father and our family. It drained out every drop of blood from our souls. After serving the nation for 3 decades, I saw my father (who had proudly ironed his crisp uniform for his retirement parade) finally break down and weep like a child. He lived a living death for 4 years constantly proclaiming his innocence. The bastards finally relented after a fight that took away everything from us.
My dad will never get back his retirement parade. He will never get the joy of seeing his 30 year career culminate with full honors. He lost his promotion, his medals, and his honor was tarnished.
In this lifetime, my father didn't get to wear his beloved uniform and tricolor on the last day of his service. He still says that in another lifetime, he would choose to be an officer and serve the people and the country again. He says he wouldn't do anything differently.
The edifice of India's politics is built on the graves and cries of such officers. No one speaks a word for them. Be it a Sanjiv Bhatt, be it the cop shot by gau rakshaks in Bulandshahr, or be it the officer crushed by the sand mafia – they only remain named soon to be forgotten.
The truth won today but it took a long 4 years to raise its head. Four years and an officer's honor snatched away from him only because he fought the system headed by a man who claims to have a 56" chest.
Attached here are 3 pics: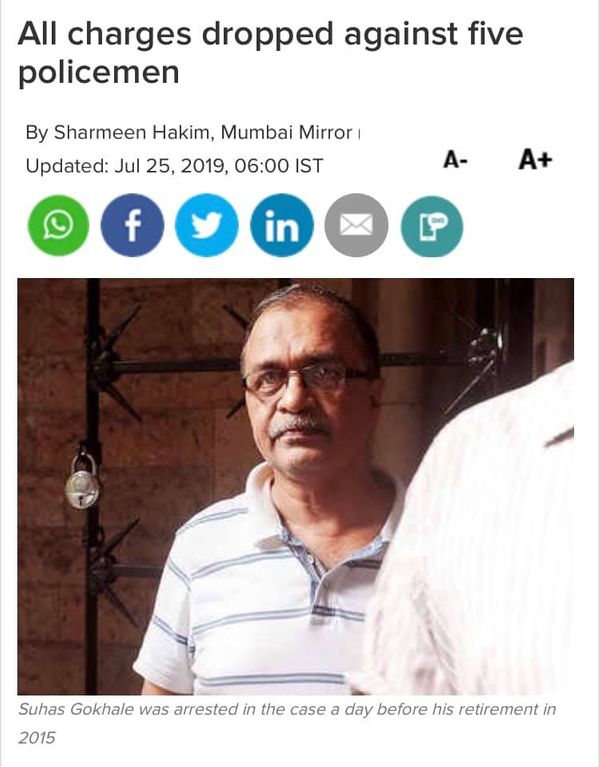 One is the news from today announcing his innocence.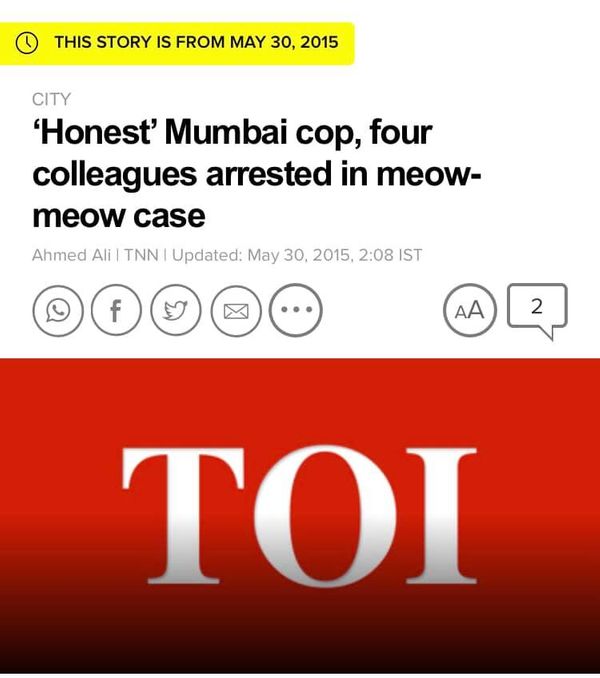 The second is a news from 2015 announcing his arrest. Ironically, even the news headline reporting his arrest referred to him as an "honest cop" even when announcing that he was being arrested. That was my dad's reputation. Mr. Honest. Mr. Clean. What was it all worth?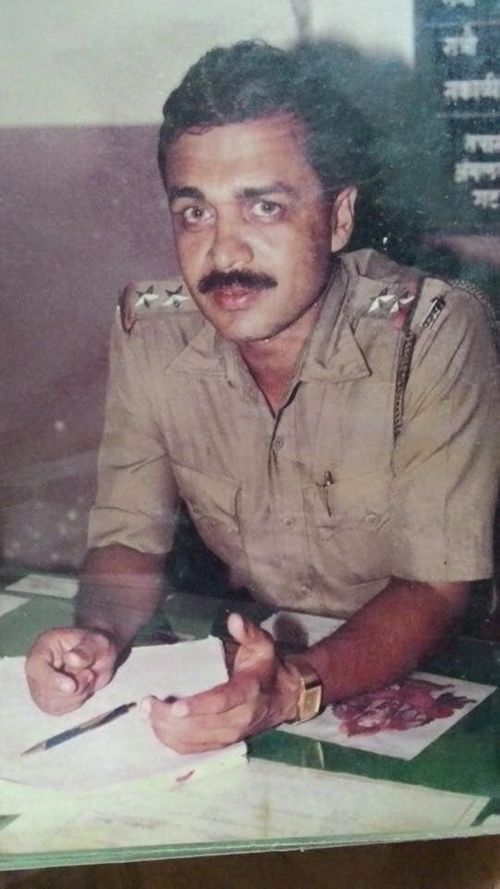 The third is of my father as a young officer in his first year of service – determined, passionate, and unaware of the fact that, 3 decades later, he would be denied his retirement for standing up to the system.
I'm proud of you, old man. Your honesty, your righteousness, your burning passion to fight against injustice, and your resilience.
For me, you'll always be my officer and my gentleman ❤
Thanks to each one of you and those honest reporters and journalists in the media who supported us and believed in my dad's innocence when this happened. It kept us alive and it kept my father's spirits from being crushed. I'll forever be indebted to all of you.
The post was first published by Saket Gokhale on his Facebook Timeline.