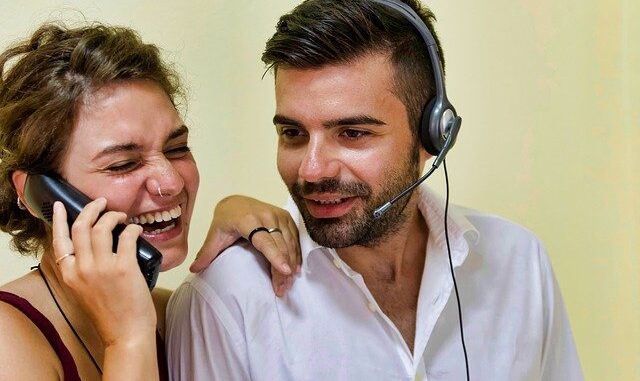 It's a phrase that's sure to make the average HR manager wince. The workplace romance is a divisive prospect. It's something that can go disastrously wrong, and lead to lasting awkwardness around the place, and, if you manage to get your wires crossed, it's something that can get you featured in a #MeToo complaint.
But it's also something to be expected, on occasion. After all, you can't expect to put the same group of people together for forty hours a week and not expect at least a portion of them to start fancying one another.
What Do Brits Think of Office Romance?
For most UK workers, however, the bad points outweigh the good. According to research commissioned in 2020 by instantprint (a Rotherham-based printing company specialising in posters and banners), more than half (56%) of British office workers would like to see the practice banned altogether. When you consider gen-Z workers (that's 16-24-year olds) the figure rises to 71%.
How has Lockdown Changed Opinions?
If you're working from home, of course, many of the negative sides of office romance tend to vanish. If John and Jane have decided to couple up, then you won't need to put up with them making eyes at one another over the photocopier.
According to follow-up research done by the same company, the 56% disapproval rating has fallen to just 16%. Interestingly, among younger people, the 71% disapproval has remained constant – which suggests that the older demographics are truly ambivalent about the whole thing now that they don't have to watch it happen.
Who Makes the Move?
Around 57% of men would be unwilling to make the first move in an office romance. This is down slightly from last year's 60%. For women, the figure 66% – which indicates that the onus has shifted across the gender divide.
Also Read: Be Prepared of these Online Dating Phenomena to avoid Getting Hurt, Upset &/or Feeling Cheated
Rejection in Workplace Romance
It's never nice to be rejected. But being rejected digitally is a lot worse than being rejected face-to-face, according to a slight majority (58%) of respondents. If you're working together, after all, there's a chance that you're going to bump into one another. And it'll be obvious if you're trying to avoid contact.
The best (and most professional) approach is to simply clear the air and explain why you don't think it's going to work out. Don't leave room for argument, or false hope. In the long term, it's a great deal more dignified – and less weird for everyone else in the office.
Virtual Dates
Interestingly, the research also picked out a few popular propositions for an online date. 32% said they'd like to go on a 'virtual' lunch break; 29% wanted to go for a 'virtual' drink. It remains to be seen whether these practices will go on after the lockdown is lifted. One suspects not.