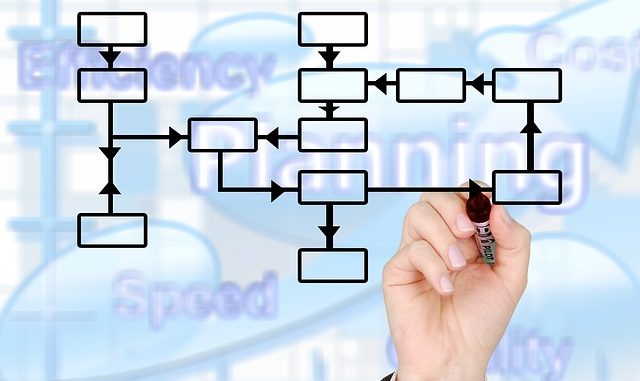 Some people are frequently overwhelmed with their work and face a lot of difficulties when it comes to dealing with all the tasks which must be done. At some moments it might even seem that 24 hours a day are totally not enough and a pair of some extra hours would be really helpful. A truly efficient worker is the person that is capable to transform 24 hours into 48 hours or more by using every second effectively.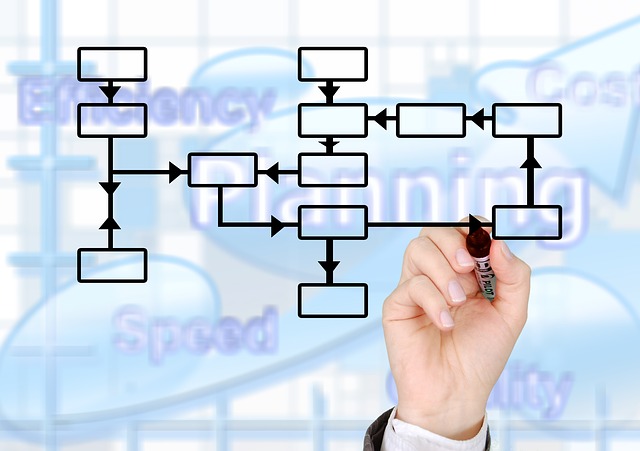 The art of self-organization might seem a real magic to most of the people, though there is nothing special about it. Everyone can become a successful person to reach maximum output very easily and without the need to face a lot of stress. The ideas presented here are available for utilization by all people who are occupied in various branches of activities.
Regarding Organization – How to be More Organized
The maintenance of a good order is something that reflects the inner world of the doer. If the working place is kept and well organized, it will become much easier to get the work done. Here are the easiest means to bring the system to your working place.
All items should be always at hand. Everyone will agree with a fact that a lot of time is wasted on the search of the items which are necessary for work. One can spend several hours in search of some valuable paper, a tool for work, item, etc. If the item knows its place, it is always ready for work.
Set an approximate location of your items. When you have decided to organize all the items of yours, create a scheme in which the placement is the most optimal and stick to it. This principle can be applied to all types of activities starting with a work of a mechanic and ending up with custom paper writing as the order is vital in both physical and mental activities.
The place of work needs to be always fully stocked. The supplies always must be at hand as you never know when each of them might be of use for you. Scientists, mechanics, teachers, chefs – all professions are dependent on some sort of equipment so always restock it timely.
Step-by-step scheduling solves all the problems. Organization in actions is also extremely important as having a logical guidance of what to do will save your time on setting priorities. A plan of actions is half work done and all famous people seem to either organize their actions on their own or have a personal assistant who does this for them.
Regarding Body State
The body is the working tool and it should not be overstressed and exhausted as the recovery time that will be necessary for the body to restore the resources will be tremendous. Remember about 4 main component of your health:
sports
proper dieting
water
sleep
Regular workouts stimulate productivity. Physical activity makes the blood boil in the veins. The perspiration during the work in a gym cleans the body from toxins and stimulates the growth of new cells. One hour workout is enough for stimulating the body.
Get a portion of decent nutrients. Eating properly is not the idea of some nutritionists. It's a common sense as we are what we eat. If the meal is timely and of good quality products, then it will have a more positive impact on the body and its productivity.
Remember about water. People often neglect water in favor of coffee, tea, cola and other liquids. However, nothing can replace water and the water supplies of the body must be regularly restored to keep the body strong and mind clear.
Get enough sleep. Rest is also vital as nobody wants a person to drop dead from the exhaustion. The statistics has shown that people in Japan are real workaholics and yearly hundreds of people die from tiredness. Timely sleep will contribute the recovery of the energy in a natural way.
Regarding Special Software
The technologies can make the lives of people much easier and one can take most of them. Each of us has got a smart gadget and there is various useful software for the increase of efficiency.
Use professional schedulers. The schedulers are in trend and there are both free of charge and payable ones. They have got various interfaces and functional ranges, but all of them are serving a single goal – create a schedule. You can write there your dates of meetings, necessary calls to do, things to buy etc. It's a universal tool for work.
Mind maps are effective for brainstorming! Mind mapping is a special technique that assists in creating a connection between various objects for a better understanding of a subject. It is an excellent means of developing a plan, a strategy or some idea.
There is always some specific soft for a profession. There is a tendency for creating some special soft for various professions. Writers have got thesauruses or grammar checkers; teachers – some props; mechanics and programmers – soft with drafts and code tips. Such software was designed to make the lives easier.
Games are not a joke. It has been proven that short logical games are excellent brain stimulants that can decrease the level of stress and tiredness.  Five-minute game breaks are excellent for shifting attention and brief instances of rest.
Hopefully, all the tips listed above on how to be more organized will find application in your daily routine and help you to become two and even three times more effective. With the acquisition of all the necessary skills for fast and effective work there will be no limits to what can be done by a single person in this busy world.