Learning new language/languages is not only a great addition to your CV but is also a good way to know about different cultures. Japanese is one such language that a lot of Indians are presently showing interest in. The main reason in interest for Japanese language class includes prominent job opportunities extended by the work scene in Japan.
However, Japanese is not an easy language to learn. Besides, if you are looking forward to learn Japanese, it is important that you make yourself excel in all the following aspects – reading, writing and speaking.
 So, in order to accomplish this, it is important that you get in touch with a good Japanese teacher to assist you with your objective. There are various ways that can help you in selecting the best tutor. One of the easiest ways to get the best tutor is by going online and making a quick search.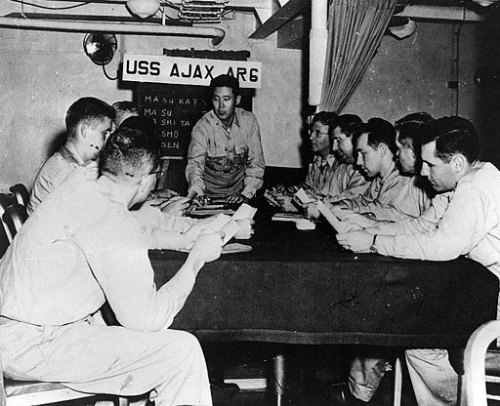 Here are a few pointers that you need to consider when you are searching for the perfect Japanese class with a good Japanese tutor
Get reviews from people who have already used the services Of Japanese Language Classes
You need to make sure that the class and teacher is good at what they do. It is extremely important to know how and what they teach before you start the classes. The best way to do so is by looking forward to reviews.
There are mainly two ways in which you can get access to the reviews. The first way is by asking people regarding tutors who they have taken assistance from. If you know someone who has used the services already, then you can ask them for reviews.
The other way is to go online and look for reviews of various Japanese classes. You will see that there are many different sites listed on the Internet with reviews on teachers teaching Japanese. Once you go through a few reviews you will get a fair idea who would be the best to guide you.
Also Read: Job Search: The Ultimate 7 R's To Consider Before Going for A Job Interview 
Select the Best Japanese Language Class:  Choose someone who has some experience
This is a very important thing to consider when you are thinking to hire a tutor to learn a foreign language. You can be sure that if a person has experience in the field, you'll be able to get the best of their services. If you are hiring the services of someone who has already taught the language before, they will be able to help you with the nitty gritty of the language, without skipping out on important details.
They will know about the different problems that a new language learner might face when they are learning Japanese. You can look up people with experience if and when you wish to learn the Japanese language. Someone with a lot of experience will also have very good fluency in the subject that will help you to pick up the language more easily.
Have a conversation with them before you hire their services
It is important to test the competency of the services extended by a tutor before you appoint them to assist you. If you are hiring a tutor, it is recommended that you have a conversation with them and get to know more about their teaching style. It will give you a good idea regarding how they will be teaching and whether you will be comfortable with that or not.
Make sure you have a comfort zone with the person you are hiring as your tutor
Make sure you are comfortable with the person who you are hiring. If you have a good comfort level with your teacher, you will not have any problem in learning what they are teaching you. A tutor that you connect well with will always prove to be a better guidance provider to you.
Also Read: 3 Brainstorming Activities For Effective Training in Classrooms! 
Thus it is very important to choose the best Japanese language class to help you with the subject. Make sure that you hire a good and professional Japanese tutor if you want to learn Japanese in the best way possible.