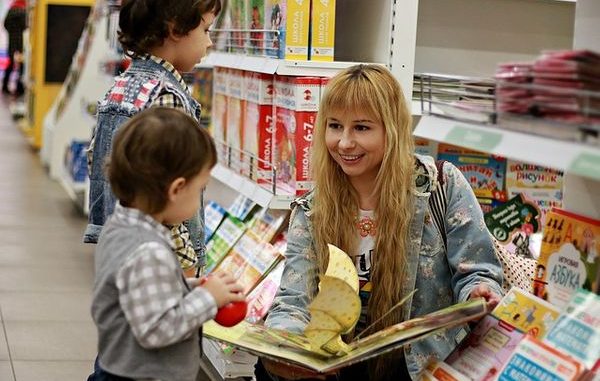 There is nothing that can melt a heart like the smile of a child. Parents today try to make their kids happy by gifting them several things. However, off late, something has really caught my eyes and that is none other than personalized books for children. What can delight a child more, than having a book solely customized for him/her. There are numerous personalized children books that are available today. Interestingly, most parents are spending a large chunk of their savings and income so that their children can have their own personalized books.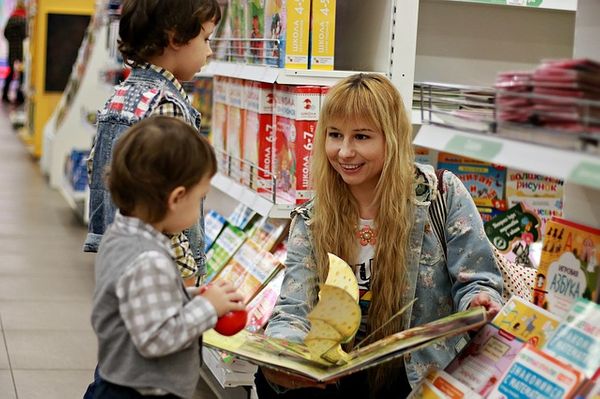 Personalized children books have been advancing in the recent years as technology is changing. Today, a parent can choose almost all the aspect of the book including how they want the character to look like. These books also include the child's name. Now, how cool can that be when your child is flipping the pages and they see their faces and name? You can choose the books going by the age of the child you want to give the book. If they are older and know the characters that they want, you should ask for their opinion. They are also the best gift you can give to a child that they will remember for years.
Below are some of the personalized children books that you and your child will love even after years of having them:
Oi Stop Eating the Roses
This book is one of the best in the market for personalization. They personalize the edition with the child's name. To make it feel more personalized they add their hobbies and also include stuff regarding the kid's friends. A photo of your child will also be added. This book is best for children who are big enough to know the characters they like.
The Little Boy and Girl Who Lost Their Name
Because of its success as the best seller as a personalized book, it has been imitated a lot. It is a high quality book that is printed and illustrated in style. The book is recommended for children who are under eight years old.
My Golden Ticket
The child will get the golden ticket to go round the chocolate factory following Charlie's footsteps. All the adventures will be linked to the child's name. This personalized children's book is recommended to children between the ages of 5 and 12.
Peppa and George's Bog Adventure to Find Anyname
Your children will be ecstatic when they know that Peppa and George will be looking for their name while going for adventure. What a great gift can that be? You will get to choose an image of your child that will be added and may look like an animation.
Nursery Rhymes and Personalized Poem Books
This comes with numerous nursery rhymes and a poem that is going to be based on the child's name. It is one of the gifts that would be great for a child when they are being christened, when they are born and their first Christmas at home. They will love it even when they grow older.
Mr Men: You and The Silly Birthday Party
If your child is a fan of Mr. Men, then this is the best present for them on their birthday. Your child will be Roger with the detail you input on their eyes or hair. How cool will it be that your child's guests will be Mr. Happy and Little Miss at the gathering. This personalized children book will be quite amusing and fun for a child who can identity with the characters in the book.
Personalized The Very Hungry Caterpillar Book
This personalized book is usually for the new born. There will be drawings that the parents will choose from. They will not know what the book is all about until they are older and they will get to appreciate it. Because of its technicality, it is a little pricey than the other personalized children books. If you have no idea of a gift to give to new parents, this will be a great one and they will keep it for years.
The Magic Chair
There are different versions of this book, but all of them shows of protagonist travelling around the world looking for Santa in an armchair. Your child's name will be personalized. You will generate a main character from the skin, eyes, hair color and clothes that you prefer. The boys are apparently supposed to wear shirts and girl's dresses. This book will make the little ones very happy, it can be made for children of the ages of 0-8 years.
All The Things I Wish for You
It is a personalized book with all the things that a parent wishes for their child. It is illustrated with nice color and messages for the child that the parent wants. The makers of the book recommend it for children of between the ages of 0-5, but it is best suited for newborns and toddlers.
Pirate/Princess/Prince Potty
Potty training has been done easier and enjoyable by this personalized books. There are different versions of this book which include the pirate which is mostly a potty training book for boys. The princess version which has some pink on it is for the little girls. Whichever book you choose for your little one, will make the either considered messy affair be easier for you and your child. It is recommended for children under 3 years who are mostly in the potty training phase.
Those are among the best personalized children books that you will find in the market. You will choose the one that your children love best, because there are those who already know the characters of different books. If you want to take a gift for birthday or Christmas, there are those books that are for those occasions.
If you are still confused on the best book to choose below are the things to consider: –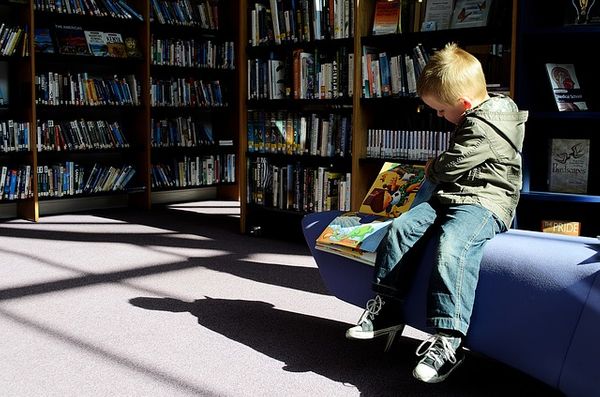 What are the things to consider when choosing personalized children books?
Personalized book features
All the books come with personalized features. You will choose the book with features that appeal more to you and your child. When the book is being made, they will show you the different features that can be added to your book. You will choose the ones that will be incorporated on the eyes, hair and skin. If the book is for Christmas, you should choose the features that show everything about Christmas. There are numerous of this features that you can choose from. If it is a birthday book that you are making for your child, put features like those of a cake, showing the number of years that they will be turning. You should also choose features that will appeal for the child age.
Gender
The gender of the child will determine the personalized book to choose. Though most of the books can be personalized for both girls and boys, there are those that appeal and are for a particular gender. Those that have princess stories and colored pink are definitely for girls alone and not for boys. It would really look bad if you personalized that book for your boy, they would not like it. There are those stories that also are for boys and would not look good if you personalized them for your girl.Those for birthdays or Christmas will specify if a book is for a girl or boy. Boys like to consider themselves as the heroes and girls do not. You will find those books with heroes mostly are for the boys.
Age
The age of your child is something that you should consider when you are choosing a personalized book. There are children personalized books for different ages of the children. Most of the makers of these books specify the ages of the children so that you know what to get your child depending with their age. If they are new born or those that are between the ages of 1- 3 who have no personal preference, you as the parent should choose something that they will love when they are older. If they are the ages of 5 onwards and have their own preference, include them when you choosing or personalizing the book.
Price
The price of the book should be considered when you are choosing a personalized children's book.This will be determined with how much that you are willing to spend. Those books that are stylish and have advanced features will be a little bit pricey. If you want a book made with the most recent technology, then be ready to cough a little bit more on that. That does not mean that the rest will not be of value. They will still have all the things that you want, but with minimal style and maybe color. The material used to make the book also will determine the price. There are those that are hard and a little costly and the other one is not, but may tear easy. The price should not matter very much if you know you will make your little one very happy once they see the personalized children book.
Type of book
There are variety of personalized children book and you would not finish analyzing them for a day. That is why you should consider the type of book for you little girl of boy. There are those that are specifically for a boy and those that are for girls, you should consider that when looking at the type of book. You can also get books for occasions like Christmas and birthdays, by customizing a book for your child. There are also numerous characters and a kid can have their own favorite one among the thousands. Let them choose the one that they would like to be featured in, this may excite them even more. When choosing the type of book, consider the age of the child because there are those that are appropriate for certain ages and not for others.
Occasion
How great can it be for a child to get a personalized book on different occasions? You can now get personalized children books for birthdays and Christmas and on other occasion like christening and the birth of a child. The books can be a very good gift to give a child on their birthdays or for Christmas. There are tons of birthday personalized books in the market, that you can create for your child on their birthday. You can put their picture and the age that they are turning also a cake picture that they would love. If it is a personalized book for Christmas, you can have a Christmas tree with a box written their name and also Santa travelling to different places with them. You can do with these books whatever you like and your children will love and treasure it for many years to come.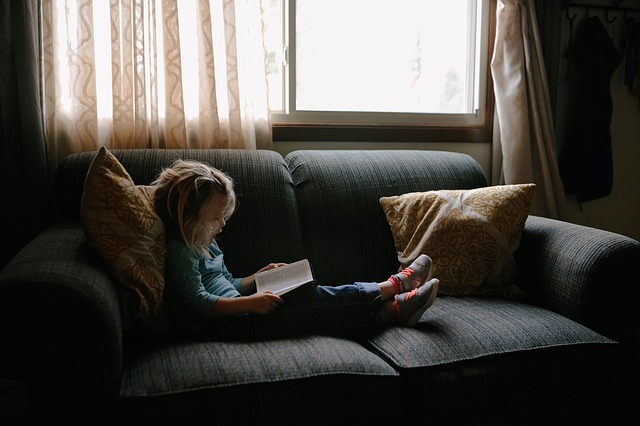 There are numerous books in the market with nice and perfect stories that your child would love. Make them happy as they become the star in their own book. These would really make them excited for more years to come. Who would not like feeling special? and that is why the personalized children books are the best to do this. There are different types of these books in the market that you will even be short of choice. If your child is old enough, include them when you are creating their personalized book, because they know the characters that they would want to be associated with.
This is one of the special gift that you can give to your child. It mostly can be done on their birthdays and on Christmas. You can custom make them a book for their birthday and one when it is Christmas time. Do not be left behind, the universe has brought something good for you to give to your child and to make them happy. Create a personalized children book for them and they will remember it for the rest of their years and they will also cherish it. It can also be kept for so many years to come.
buy Premarin Without Prescription
Prednisone without prescription
Clomid no prescription