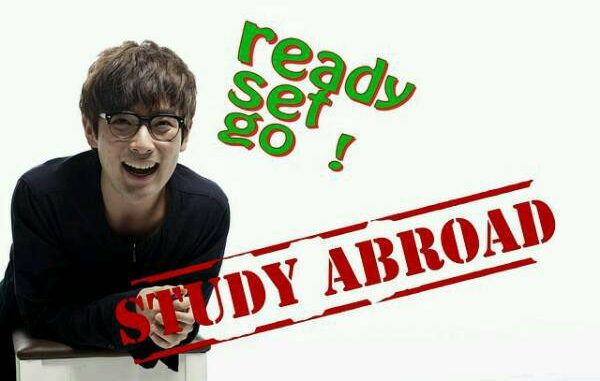 The most incredible thing required when going to study abroad is getting the best study program. With the high expenses that come with traveling abroad, you cannot afford to choose a non-inclusive program. It is evident that the quality of program selected will determine your expertise, experience, and your general knowledge.
The quality of a study program shows the quality in you. Research has shown that going abroad for college has many benefits to the students such as increased job opportunities in both national and international market. However, the number of possibilities greatly depend on the nature of the cause studied. For these reasons, you need to choose the best program to study abroad. Below are ways on how you can find the best study abroad programs.
Study Abroad: Determine your interests
The first step towards getting the best study program is through recognizing your educational interests. What do you want to pursue? What have you been pursuing in the past? What is your coolest college? You should mainly focus on programs that suit your desires both in the short and long term. For example, if you have been pursuing information technology (IT) or you are interested in IT, and then search for programs that deal with Information Systems and Technologies.
Reasons Why You Must Pursue a Global MBA
In case, your interest if finance and accounting, the best program to study is Commerce, Economics, Business Administration, and other finances courses. You may not know your interests, but this does not mean that you cannot find the best program to study. All you need to do is to come up a list of study fields that appears excellent to you. Choose from your list.
Use Online Platforms
The internet contains the descriptions of all the courses offered overseas and their respective universities. Use this opportunity to evaluate the best summer abroad programs. You can make a list of several programs and compare them.
The comparison can comprise of the nature of the course, existing offers, demand, availability of learning the material, the number of semesters, alignment to your interests and the University is offered in. Use the internet database to check the ones that compliment your interests. You can even search programs offered in a certain country you want to study in.
If the web is not satisfying, consider calling the help desks of various abroad colleges and universities. Ask for their student's guidance manuals or courses manuals. Some of the manuals may be exaggerated and therefore you should compare them with others. You should select a course that meets your interests. If the program has a great impact in the business/workplace, you can also consider it. Regarding the college, select colleges with abroad programs. Custom essay writing service can be of great help for your online as well as offline studies.
Use Connections/networks and Inquiries 
In sociology, there is what we refer to as personal relationships that come with interactions and links. You may be having a relative or a close friend who have studied overseas or is already studying. You can use the opportunity to ask how they got the programs they are studying, or they studied. Ask for the nature of courses and their requirements. You can also seek their advice regarding your course of interests.
In the case you have two conflicting programs, ask them which one to choose among the two. Remember that even your teachers can be an excellent resource when it comes to this. Consider approaching them.
Contact a Consultant (advisor)
Since studying abroad is a lifetime investment, there is a need to consult education advisers before choosing an individual program. Most of the program's consultants are experts in this field and therefore they are better positioned when it comes to assisting you.
Let them know your interests and preference. They will evaluate your interests and go ahead to recommend a particular program for you. In addition to program recommendations, the advisor may also give you other tricks on how to reap the best from your program while abroad.
Visit the College/University
In the case you are already abroad, you can go to the college or the university you want to study in. Go directly to students' affairs department or academic, research and outreach department. In either of these departments, there are career advisors. There are also files containing all the programs offered at that university.
Go through them, and if you have any inquiries, you can ask the career advisors for free. Besides, you can learn how the college or university operate to avoid being a stranger during admission.
The post is written and submitted by Walter Hurley.