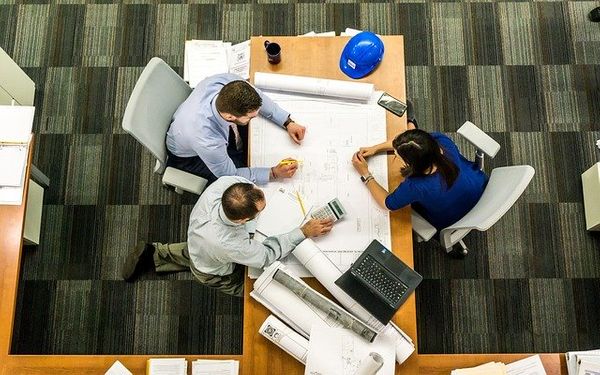 Managing a business is not an easy task. The business owner needs to take care of all aspects of running a business and constantly work towards expanding and upgrading the business for more profits. However when running a business SMEs also have to deal with financial hurdles that need to be taken care of in time. Managing financial risk is a basic necessity in successfully running any business. Also, it ensures smooth execution of day to day operations. A comprehensive risk management plan can help to anticipate future issues. Business owners and entrepreneurs typically have higher risk tolerance. Hence, it is important to be aware of the risks, this will help reduce financial risk in business and will lead to amazing accomplishments.
1. Market Risk
A sudden change of conditions in the market can lead to financial risk, this includes fluctuation in consumer behaviour and the existence of competitors in the market. Besides the emergence of new competitors, businesses will face the natural consequences of such change. The Government's policy intervention in a product or service will also have an impact on the market.
Solutions: It is crucial to monitor the market and take feedback, this can help provide constructive information. Feedbacks can help the managers to understand the challenges that need to be dealt with and also what the customer has to say either negative or positive or both. In order to constantly grow businesses should keep experimenting and evolving their services. Businesses can also focus on building deeper interpersonal relationships with their customers.
2. Liquidity Risk
Liquidity risk takes into account how quickly and easily a company's assets can be turned into cash. If a company cannot pay off its short-term debts with its assets, it has a high liquidity risk. For example, if a business has a significant forecast from a client resulting in a high inventory of a specific product. If the order gets cancelled by the client this will result in the locked cash amount into unsold inventory. At the same time, the company needs to pay its short-term debt. The only way to pay the debts is by selling the product at a low price resulting in a loss.
Solutions: Businesses must have a disciplined cash flow management for the business. To begin with, the company can start monitoring the liquidity of the business. Tools such as financial ratio comparing the short-term assets to short-term liabilities should be applied and keep an eye on.
3. Operational Risk
Operational risk includes scenarios like employee fraud, retention issues and flawed business models. It results in higher costs, lower production and other ROI issues. It's specific to the company rather than being part of a larger market trend.
Solutions: Businesses should be open to consulting third party experts to manage operational risk. Financial advisors, company secretary, lawyers are just some experts that would bring help in dealing with legal consultations.
4. Credit Risk
Is the chance that a business or business owner won't be able to pay its debts. This affects business owners in several ways: those with high credit risk will pay higher interest rates and have more trouble securing loans. If the loans are not paid off, a business owner's credit risk goes up.
Solutions: Small businesses have the option to seek trade credit insurance to shift this risk. These insurance policies cover the risk of default and non-payment of clients. Also, ensuring the transaction, the company reduces the risk of bad debt tremendously. Trade insurance is useful when dealing with a new customer. One alternative source of financing could be factoring. It can help finance various businesses in return for an interest rate.
A business that has the right monetary resources has lower chances of facing the market and operational risk. Working capital management helps SMEs to be flexible when it comes to business finances. For financial assistance, SMEs can apply for a business loan online with apps like the Finserv MARKETS App. They offer attractive business loan interest rates on loan, and the funds can be used to finance numerous business operations with ease.