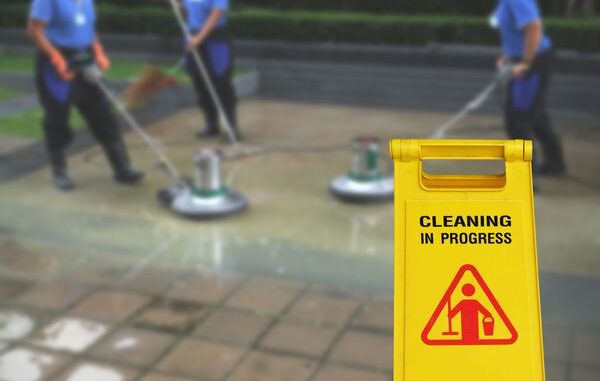 Experts predict the global janitorial services market will generate revenues of USD 322.95 billion by 2027. This staggering figure highlights the need for these essential services in modern times. Perhaps, you've even already considered hiring a commercial cleaning company for your business?
But, what are the benefits of janitorial services for your company? After all, it can seem like an extra cost to outsource this vital business aspect. Therefore, it's essential to know what advantages you can expect to receive in return for your investment. Fortunately, there are several excellent reasons to employ a local professional cleaning firm.
Let's dive in and learn more about the importance of janitorial services.
Healthier Workplace Environment
Bacteria and viruses can live on surfaces, and your staff may not wipe down desks, keyboards, and door handles. You can ask a janitorial firm to perform these duties at night after your employees are at home. Or, you could hire janitors to continue cleaning throughout the working day.
Enhanced Appearance
When you use professional cleaning services, you can leave the experts to attend to your buildings while you get on with other tasks. The best janitorial companies will ensure your carpets are free from dust and your surfaces sparkle. Clients will instantly be impressed as soon as they walk through the door.
This professional presentation can help you retain business and bring on new clients.
Boost Employee Morale
By hiring a janitorial company, you are showing employees you care about their welfare. Your staff will be happier knowing they are working in a hygienic setting, which can help lift their mood. This benefit could encourage increased productivity.
Experienced Cleaning Staff
Just as your employees are experts in their field, experienced janitors are skilled in their industry. Untrained cleaners could miss dirt and debris that gathers in hard-to-reach places. They may also use incorrect materials for specific cleaning jobs.
But, outsourcing your janitorial requirements to a high-quality company eliminates these issues. You can have peace of mind professionals will perform outstanding work each day.
Also Read: 5 Tips for Stress-Free Summer Cleaning
Cost-Effective
It can be expensive and time-consuming to hire in-house cleaning staff. Employees could also take time off with illness, and you may have to hire expensive agency staff. But, an outsourced janitorial company will take care of these problems on your behalf. You can benefit by only paying for the time you need their services.
This could save your company a large amount of money over an extended period.
Hire Janitorial Services For Your Business
When you hire janitorial services for your business, you can enjoy increased staff productivity. Your clients will also be impressed when they walk into a building that is pristine and smells clean and fresh. In addition, you may find outsourcing your janitorial services helps to reduce your cleaning costs.
You could soon be wondering why you didn't hire a commercial cleaning company before now!
If you've found this article helpful, be sure to check out more great posts in our Business section before you go.