Summer is right around the corner and with spring cleaning out of the way it's time to prepare your house for summer. BBQs, friends, and family over, children running around playing and screaming. It's just asking for all your hard work during your spring cleaning to be for naught.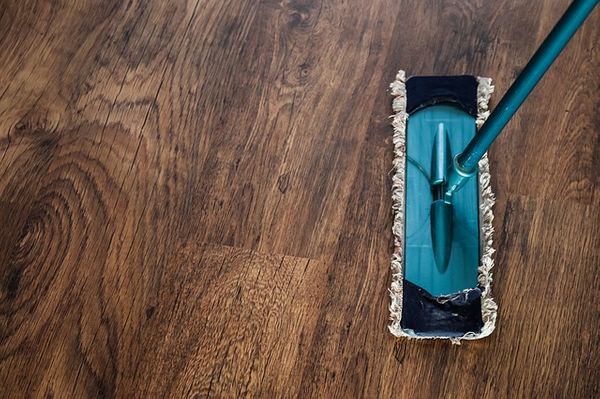 Luckily there's no need to feel stressed or like you've just cleaned, and you'll never be done. Keep reading to check out these 5 tips to getting your house ready for summer free of stress.
1. Deodorize Trash Can with Baking Soda
There's nothing worse than smelling garbage sitting in a can. Whether it's the cans out in the garage, a shed, on the side of the house or in your kitchen, rotting trash is not pleasant.
A quick and easy way to these rotting stenches at bay is to use baking soda. Sprinkle some on the bottom of your outdoor cans and instantly freshen them up a bit. Re-apply as necessary.
The same can be done for your kitchen trash can, but there is a second option. Lining the bottom of your trash bag with newspapers will not only help to keep odious stenches at bay. The newspapers will also help to prevent leaks from liquids spilling into the bag.
2. Clean Your Washer with Bleach
Sticking with the smells theme (seriously is there anything worse?) the washer should also be cleaned with bleach. With the kids being home for the summer you can expect to double up on your laundry loads. Better to start off with a fresh and clean washer, right?
Make sure your washer is empty, adjust your water temp to hot, add a quart of bleach, choose the sanitize option and let it do its thing. While it is common to believe washers are self-cleaning, they are in fact not. Periodically they need to be cleaned with bleach to prevent developing a funky odor. This odor can and often does get transferred to clothes as well.
3. Un-Scratch Your Plates with Baking Soda
Summer means BBQs, grilling, parties, and family gatherings. The last thing you want is for your guests to be eating off scratched plates. Luckily baking soda is a miracle in a box. Not even some of the best maids or any maid service Chicago could help with this.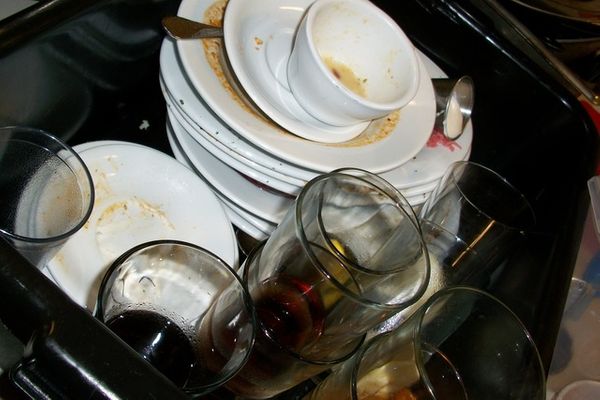 Slowly add water to some baking soda until it becomes a nice paste. Add the paste to the scratches. Repeat the process until the scratches have vanished or aren't noticeable anymore. Your guests will marvel at your "new" dish set.
4. Use Lemons in Your Garbage Disposal
Garbage disposals are easily prone to foul smells and funky stenches. While some may think, like the washer, the garbage disposal is self-cleaning, they would also be wrong.
If your garbage disposal as fallen afoul of a rather odious stench just grabs a lemon. Squeeze the lemon into your garbage disposal and place the rinds in after. Grind them up in the disposal. Not only will you make your garbage disposal smell lemony fresh, but you'll also help to clean and sharpen the blades. Even a maid service in Chicago would probably use the same technique.
5. Get Rid of Water Rings with Blow Dryer
Water rings or coaster rings are an unsightly thing to witness on a glass or wood finished surface. While at first, they may appear to be stains that surely will never come up, there is hope.
Simply grab a blow dryer with the setting on high and place it close and directly onto the ring. The ring will vanish. If you need to recondition the wood afterward you can dab some olive oil on it.
Prepping Your House for Summer
Summer can mean fun adventures, great parties, calm and peaceful evenings, and relaxation. It shouldn't be a time of stress and frustration over cleaning your house in time. These 5 tips should have provided some great easy ways to get your house ready for hooligan children running amok and quiet friendly game nights alike.
Baking soda is the real hero of the summer prep cleaning. It can be used to freshen up garbage cans or to fix scratched dishes when mixed with water to form a paste. Squeeze a lemon and then drop the rinds into a garbage disposal and you'll have a wonderful smelling kitchen in no time.
This summer spends less time cleaning and more time relaxing with these simple tips. And there's always the option of hiring a maid service.
Also Read: 8 Super Tips to Deep Clean your Refrigerator