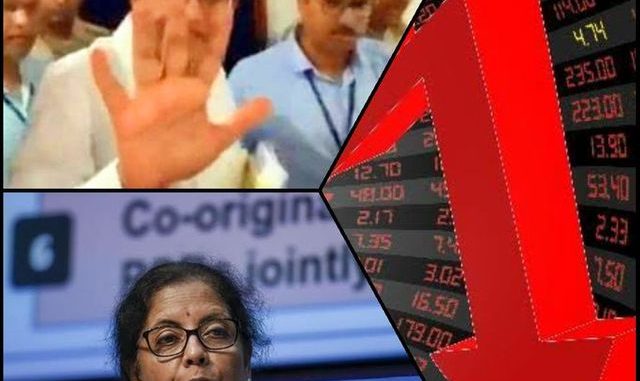 When PM Narendra Modi and all his party members and supporters had taken the role of Chowkidars just before the Lok Sabha elections, many of us rested in eternal peace. We knew that this time we would get our 'Aakhand Bharat' and 'Ram Mandir' for sure. After all, 'Modi Hai Toh Mumkin Hain!'
So, we voted rightly for a Maharaj who knows how to curse, a terror accused who is well versed with theories on how to cure cancer by gau mutra and then of course the man with a criminal history who promised to remove every single infiltrator except Buddhist, Hindus and Sikhs. Yes, we voted so right in the name of religion and nationalism that we got exactly that which we wanted – religion and nationalism!
Economy slowdown? Fall in GDP? Well, who really cares that and to tell you the truth there is no authenticity in it – Didn't our Finance Minister refuse to acknowledge any slowdown in India's economic health? Didn't the IT Cell Chief said it very clearly that our responsible government (in its 6th year of governance) is only trying to clear the mess by P. Chidambaram and Dr. Manmohan Singh, our ex PM and very renowned economist India has ever seen. Still don't believe me? Ah, check out the tweet from the official handle –
I'm telling you; you should seriously stop listening to those intellectuals disguised as Urban Naxals and Anti-Nationals. Come on, look at the brighter side of Modi Sarkar 2 – What the Congress government couldn't do in 70 years, the Modi Sarkar 2 did merely in few months. Article 370 is abrogated; NRC is a reality…Try to look at the brighter sides just like our self-styled godmen have been preaching us across the nooks and corner of India, some even sitting inside the jails while chakki-pissing and pissing.
In their recent statements, our government and finance ministry has clearly stated that even though our current GDP is 5% they are hoping for India to become a USD 5 Trillion Economy by 2024. Now according to the latest edition of Global Financial services firm EY, India will have to grow at 9% in each of the 5 subsequent years to achieve this feat. While, the Indian economists remain concerned over the declining GDP, fall of Indian rupee and financial indicators, our Finance Minister and Government remains in denial. Perhaps they know the powers of their Parliamentarians better. If they have the ability to curse people, bring death to somebody through karma and even know how to treat cancer through gau-mutra, they might even have the brahmastra to shoot up the GDP. After all, like age, GDP is just a number.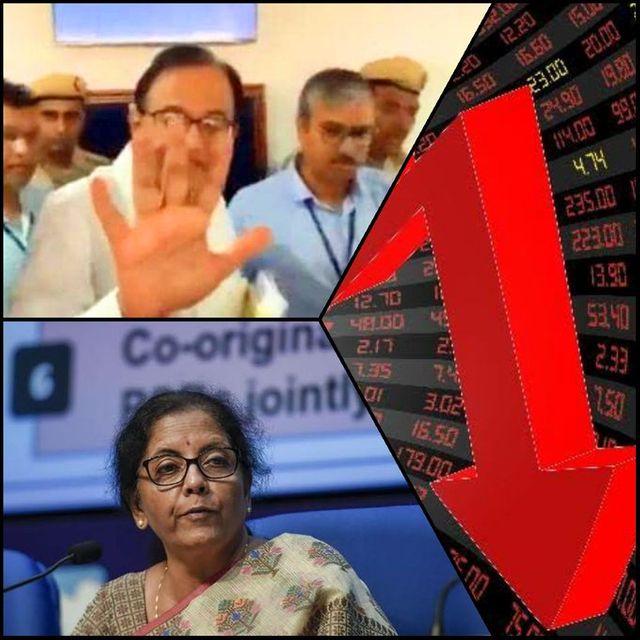 Keep your hopes high. Finance Minister has already started merging banks to make India a USD 5 Trillion economy in coming years. How and why is not something for us to wonder, as a crusader of Hindu rashtra we should all focus on Ram Mandir, Surf Excel, Red Label ads, Zomato tweets and keep a tab on online and offline anti-nationals.
For people who are asking Modi Sarkar to acknowledge the economy crisis and economy slowdown, make sure you remind them that this is the period of sawaan badhon were the dip in GDP is very normal as mentioned by our very own the all-knowing minister. Regarding Sensex, aha, the Nandi bull is presently busy welcoming the Supreme deity Lord Shiva's son Ganesha. Have some patience na. Let it also enjoy the modaks and dance to the tune of 'waat majhi baghto rickshawalla' and 'kombdi padali' way past 10pm deadline. Rather than talking about unfit economy and unfit GDP like the so-called Indian Liberals we should rather focus on the unfit us and concentrate on doing some Yoga.
So, go on, live your life as you are living and keep in mind there is nothing wrong going on. After all, we have Vishnu avatar with us and do remember…the force will be with you, always!