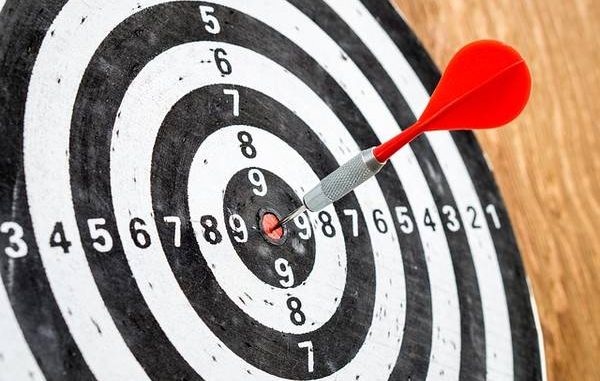 "A dream is just a dream. A goal is a dream with a plan and a deadline."  —Harvey Mackey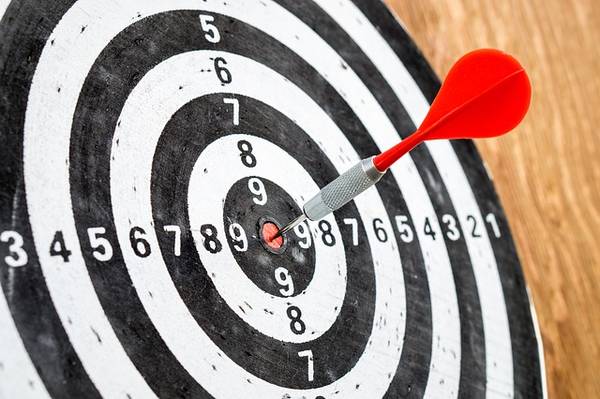 First and foremost, let's examine what long-term life goals are. Well, if you put in simple words, long-term goals are goals that you envision for you and your family's future. Apparently, these are not something that can be accomplished tomorrow or in a week or months' time. After all, they need a careful balance of planning as well as perseverance both in terms of finance and longing.
Long-term life goals come in all shapes and sizes. However, what appeals to one may not be appealing to the other.  This is the reason why each individual has unique life goals depending on where their focus in.
But then there are few common long-term goals that many of us Indians have, like,
Starting a family

Buying a dream house

Dream vacation something like World Tour

Starting a new business

Child's Education

Child's Marriage perhaps a Fairy-tale Destination Wedding

Pursuing an all-together new career path

Settling abroad

Learning a new skill or trade
Now, these goals cannot be attained overnight. No wonder, they need, not just dedication to see them through to the end but also a proper investment plan that can assist to attain it which apparently your savings cannot.
So, what sort of investment plans can help you in achieving your #LifeGoals?
Recently, I was in a blogger meet conducted by Bajaj Allianz Life Insurance to educate bloggers about investments that can help us achieve not just our short-term goals but also long-term life goals. Nonetheless, our aspirations need financial foundations apart from credit opportunity creation.
What I realised in the event is alarming and yes fixed deposits don't make a good investment option for long-term life plans. First, the expected rate of interest is very moderate (now it has reduced to less than 6%) and then the amount we receive post maturity is taxable. In addition, fixed deposits don't allow partial withdrawals.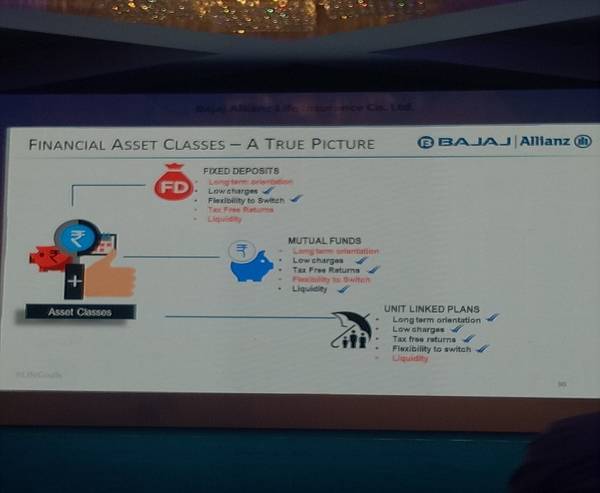 Moreover, one can neither change asset class as per the market performance expectation to reap maximum benefits nor pay an additional premium in the same policy without having to purchase another investment tool. In such a scenario do you think you can ever invest enough to achieve your life goals ever? Well, not at all especially if you are the one who has big plans and want to achieve greater heights unlike the ordinary.
I'm sure you must have heard this Ranbir Kapoor dialogue from Yeh Jawani Hai Deewani – "22 tak padhai, 25 pe naukri, 26 pe chokri, 30 pe bachche, 60 pe retirement … aur phir maut ka intezaar … dhat aaisi ghisi piti life thodi jeena chahta hoon.." And if you are the one who do not wish to live the ghisi piti life and want to do something big, you know that you need an investment plan that can not only help you safeguard financially but also help you to achieve your short-term as well as long-term life goals.
Interestingly,
ULIPs is a Good Investment Option TO Achieve Short-term and Long-Term #LifeGoals
Well, because every ULIP plan plays a dual role as one part gets invested in risk protection and other part gets invested in generating returns. Let me tell you how ULIPs help one to #InvestBefikar –
Easy Diversification – Fund asset allocation are tailored to your goals. You can invest as per your choice, plan long-term financial goals and get good returns
Long-term flexibility – You can alter the premium

amount and add top-ups. You can partially withdraw for an

emergency

. You can also take your maturity benefits in

installments
Transparent Investment – When you invest in ULIPs, you get daily NAV disclosure and regular portfolio disclosure.
Rupee Cost averaging – You neither have to worry about short-term

volatility nor have to watch markets. The coverage provided under a ULIP would be secured from market vitality, as the benefit is always the higher of the fund value or the sum assured

Wide choice of products – ULIPs offer a range of products for wealth creation as well as capital protection as there are plans that offer 100% unit allocation of your premium
Now, if you choose to live by choice and not by chance and invest in a plan that supports your #Lifegoals, Bajaj Allianz Life Insurance plans to launch one such Goal based investment ULIP plan with superior returns investment philosophy. Stay tuned to our next blog that will reveal all the details about the product that makes a great investment tool for long-term #LifeGoals so that you live your dreams, whatever they might be!