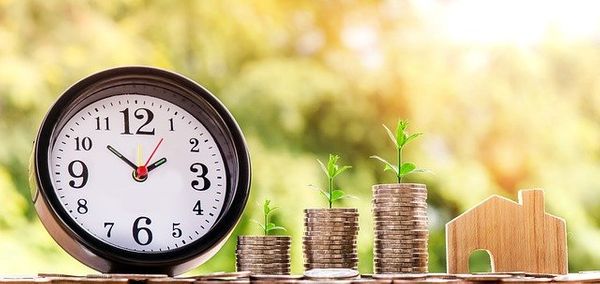 A standard life insurance term plan works as a protection shield against various uncertainties of life. It entitles the policy nominee to receive the primary benefit of term insurance, which is a sum assured post the event of the insured's demise. If you want to ensure financial benefits for your loved ones in the long run, you must understand what is life insurance term plan and how you can select an adequate sum assured.
As you move ahead in time, you are likely to handle more responsibilities. You will get married, have kids, plan for their education, and take care of your parents. The financial side of all these duties does require an upgraded source of income. It means the life cover you have chosen when you are young might not suffice your family's needs later in time.
For such a life instance, you might wonder – Can I increase coverage under a life insurance term plan?
The answer depends on selecting the right type of term insurance policy. Let's talk about it in detail.
Who Would Need to Increase Term Insurance Coverage?
Once you understand what is life insurance term plan, you need to tackle other critical questions. A life insurance term plan that offers the flexibility to increase life cover is suitable for people from all walks of life. Let us consider each of them.
At this life stage, you must have recently started your career. In case your parents are retired by now, you also have the responsibility to support their financial needs. While you need a term insurance policy to provide financial backup to your parents, things would soon change in your life.
Once you get married in the near future, you will have a spouse to take care of. The increased responsibilities call for an increased cover to ensure that your family members do not have to compromise maintaining their lifestyle in your absence. You can support their financial future in the best way possible by choosing a suitable term plan.
If you are recently married
After marriage, you will most likely have kids soon. Particularly, if you are the only breadwinner in your family, you have to provide for your parent, your better half, and your children. Just like you, they will have certain life goals that requires financial support.
You do want them to fulfil their goals and support them live a happy, fulfilling life. To help them stay worry-free about the financial side, you can choose a life insurance term plan with which you can increase the total coverage amount. Remember that the increased life insurance benefits will also require paying a higher premium as defined by the insurance company. It is crucial to assess your financial profile before selecting any term insurance policy for the long term.
Life Stage Benefits Under a Term Plan
It doesn't matter how much wealth you have or money you earn, you would always want to plan for the best to happen to your loved ones. Many individuals think the best term insurance policy is the one that allows them to change the policy benefits as per different life stages.
A good example of such a term plan is Max Life Smart Term Plan. It has been designed in a way that the policyholders can increase the life cover or sum assured as per changing life stages. In the plan terms, this is known as the 'Life Stage Add-on Sum Assured' benefit. Like the return of premium option, you need to select this benefit while buying the policy. You cannot add it later to your existing life insurance term plan.
When you get married, you can add a maximum of Rs. 50 Lakhs or 50% of the sum assured chosen at the time of buying this smart term plan. Similarly, you can add up to Rs. 25 Lakhs for each childbirth (maximum two children) to the base life cover. In case of your unfortunate demise, after a certain life stage is passed, the policy nominee will receive the corresponding increased life cover.
You can check the details of this plan online before including it in your financial portfolio.
Another Alternative to Increase Term Insurance Benefits
Getting the flexibility to increase life cover under a smart term plan is one way to enhance term plan benefits. You can also strengthen a life insurance term plan with the help of riders. These add-ons are meant to provide additional protection against different kinds of risks. Careful selection of riders for a term insurance policy can help you customize the policy to meet your specific requirements.
Given below are a few most common riders with their benefits:
Critical Illness Rider – It entitled the insured to receive additional coverage when diagnosed with a critical illness.
Accidental Death Benefit Rider – With this rider, the policy nominee receives enhanced benefits in addition to the sum assured under the base policy. It covers the demise of the insured resulting from an accidental occurrence.
Waiver of Premium – This rider entitles a term insurance policyholder to receive the assured benefits without paying the premiums in case of a pre-defined eventuality.
Term plans are easy to understand. Since they are available in so many types, make sure you research well about them to choose adequate coverage.