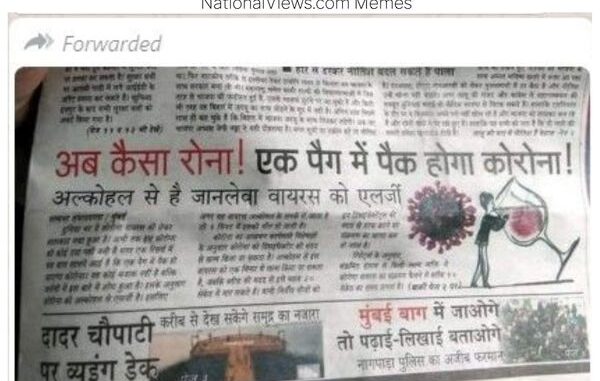 India in 2021 has recorded more than 4 lakh cases for the fourth consecutive day. Things have been rough for all of us under the Covid-19 attack. However, a little humour has a good potential to relieve stress and for a moment even help you to shift your mind from the panic of the pandemic. With this in mind, we have assembled funny, weird and bizarre Coronavirus cures that has been shared and forwarded across social media.
Here check out our collection of It Happens Only in India featuring funny Corona Cure Memes –
Only in India – Change the Spelling to Caronaa and Shoo It Forever
Only the super intelligent Indians can have such formula and give Covid-19 a run for it's money! Go Car-O-Naa go!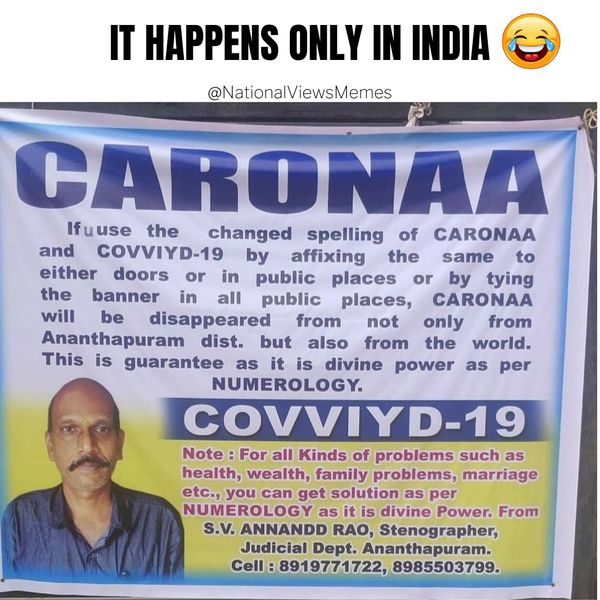 Funny Corona Cure Memes in India – 1 Peg Is All You Need
The newspaper cutting reveals a bizarre statement that Covid-19 is allergic to alcohol. Haan ji, 'Ab Kaisa Rona, Ek Peg Mai Pack Hoga Corona!'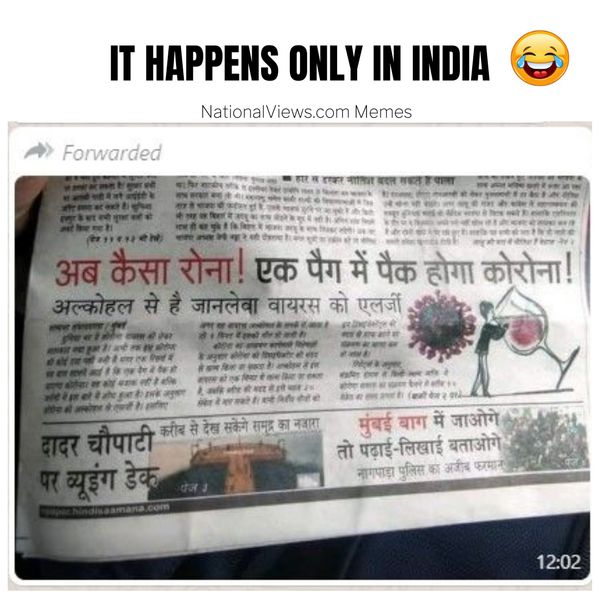 Perhaps the Creator of the Poster Got Inspired by His Teacher? Or Maybe WhatsApp Forwards!
We are glad it didn't mention what if one ignores the post like our usual WhatsApp forwards! Ouch!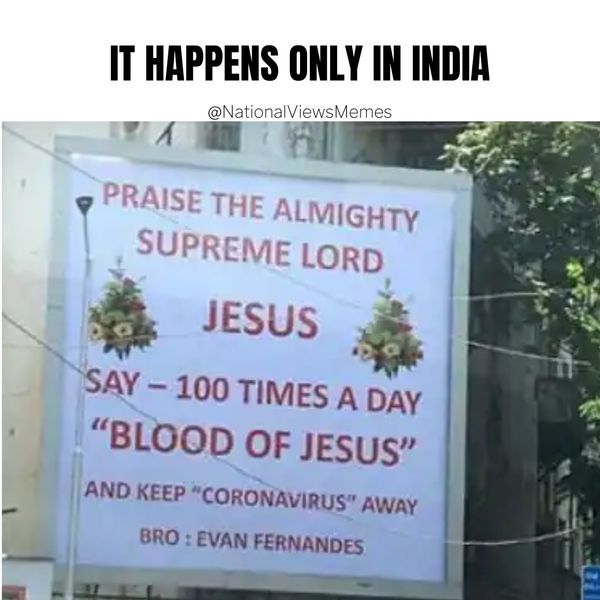 It Happens Only in India Memes – Gaumutra Party to Neutralize the Effect of Coronavirus!
Hain??? A Gaumutra glass a day, keeps Covid-19 at bay???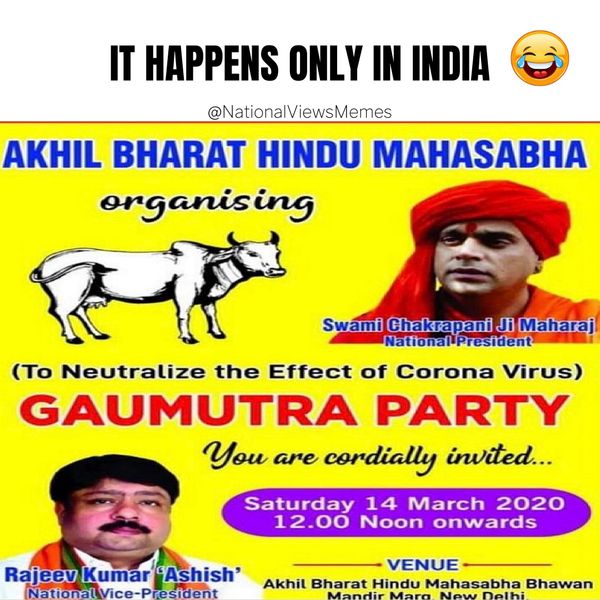 Only in India, We have a Massive Coronavirus Preventive Measure – Gaumutra + Gobar!
Never Miss the Cow Dung with the Cow Urine. No, no, you don't have to eat the cow dung, you have to apply. LOL
Because We are Indians and Jugaad is Our Birth Right!
Amongst the funny Corona cure memes, here, we also have a unique Corona Jugaad
India and its Godmen, Here We Have Corona Waale Baba too
Don't have mask? No to worry, Corona Baba has a Tabeez for you!!!! Thank us later. :p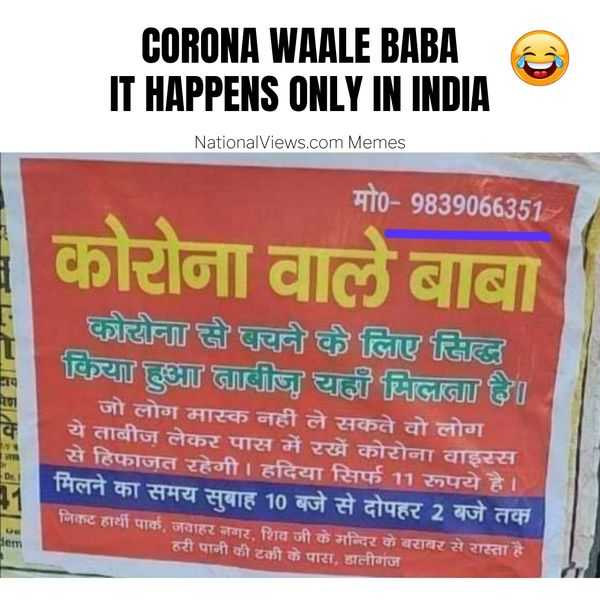 Only in India – Corona Virus Ka Jhaada
Dob't wan't Tabeez, No problem! How about some Jhaadaa at Rs. 10/- Indians Rock! Corona Shock!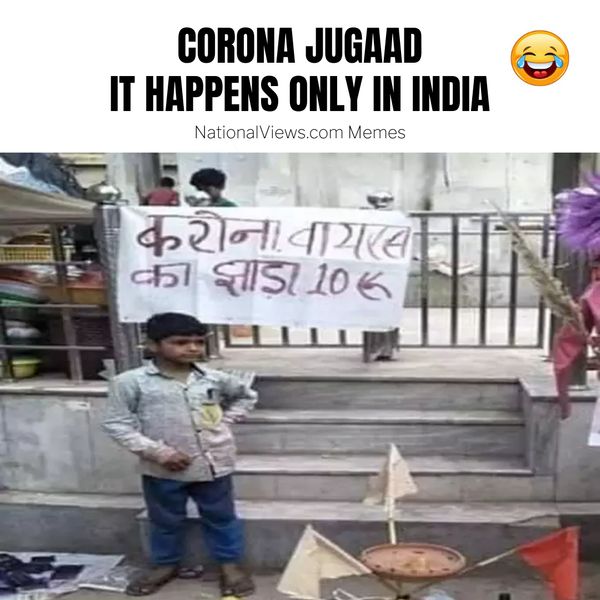 Corona Sur, the Latest Addition to the List of Indian Asuras
So jao Bharat vasiyon nahi toh Corona Asur aa jayega!!!!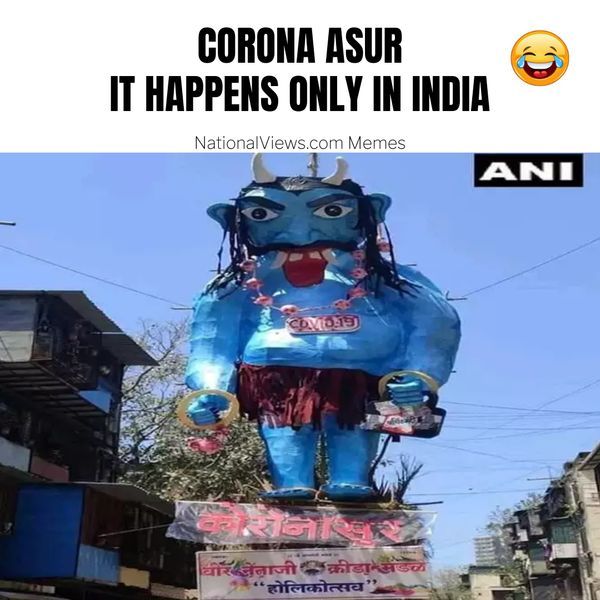 Only in India, We Have Out-of-the-Class Manufactured Thesis, Research and Claims
Smokers, you naughty people!!!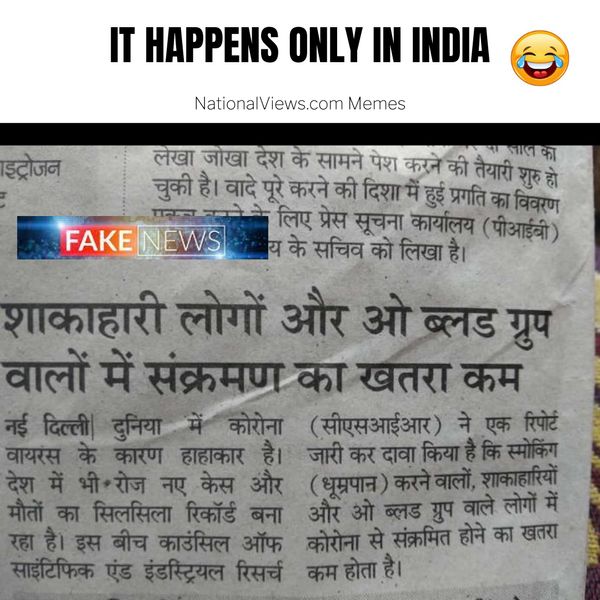 Only in India – We Have Medicine to Cure Corona Virus
Somebody please inform WHO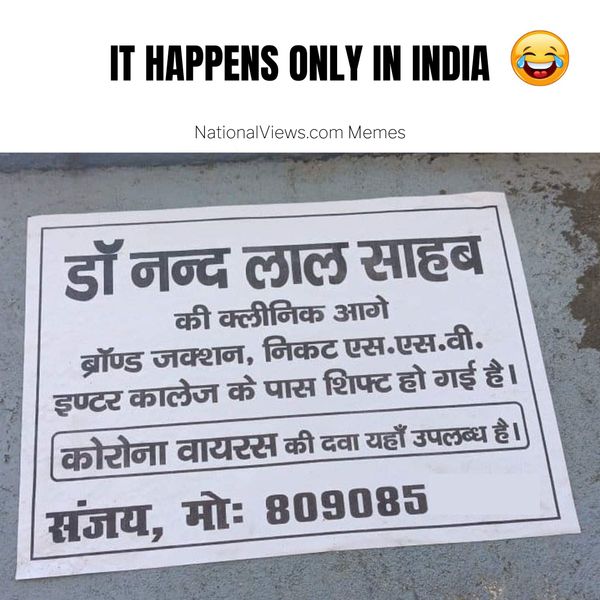 Hope you had a good laugh. Stay Healthy, Stay Safe and please do not fall prey to such misleading, bizarre and weird fake claims. They are only for good laughs and with that note, do visit timely to check more such Funny Corona Cure Memes as we plan to keep on updating it for some good laughs.
Also Check out: Mia Khalifa Jokes, Memes and Twitter Trolls!
Also Check Out: Baba Ramdev Trolls & Memes – Bharat Mata Ki Jai!