Finally, what we wanted is happening in Kundali Bhagya. Janaki now knows everything between Prithvi and Sherlyn. While Karan and Rishabh only had a certain gut feeling that Prithvi isn't what he appears, Janaki now has a proof. After all, she has heard their conversation and is also aware of the fact that Prithvi is fooling Preeta and her family.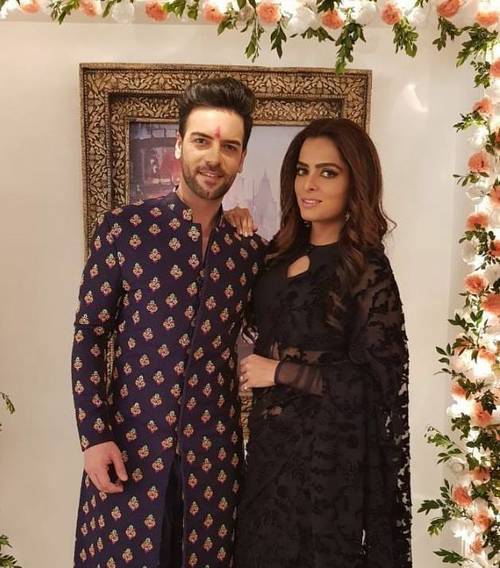 Although Janaki wasn't able to stop the Roka ceremony we are sure she'll convey everything to her family in Kundali Bhagya. But how and when?
Kundali Bhagya Spoiler: Janaki to Expose Prithvi via Luthra Brothers
According to some spoilers, Janaki will tell everything to either Karan or Rishabh. Yes, it seems she won't be directly confronting Prithvi in front of everybody. Know that both Karan and Rishabh knows what kind of person Prithvi, they will collect enough proofs to expose Prithvi. After all, they know that Preeta won't listen to them until and unless they have enough proofs to bring out Prithvi's real face in front of everybody.
We hope it is Karan because he already knows what kind of girl Sherlyn is. So, it is easy for him to digest the facts, unlike other people who have no clue about Sherlyn.
Together, They Will Expose Not Just Prithvi But Sherlyn Too
Good thing is that not just Prithvi but even Sherlyn would eventually get caught as per Kundali Bhagya spoiler. After all, they both are connected and now that Janaki have seen them together, Karan too will get the missing link of Sherlyn's boyfriend.
Also Read: Will Karan and Preeta know that Prithvi is Sherlyn's Boyfriend? 
We are not sure how sooner this will happen, but we finally have enough reasons to celebrate as things will turn against Prithvi and soon he will be exposed. No sooner he is exposed, Sherlyn will be caught too and Rishabh will have enough reasons to throw away Sherlyn from her life.
Post this plot, we are sure things will turn lovey-dovey between Preeta and Karan – what do you think?