In the serial Kundali Bhagya, everybody knows that Rishabh Luthra has feelings for Preeta (Shraddha Arya). He loves Preeta. However, for some reasons he hasn't been successful in conveying his feelings to her. On the other hand, though Karan Luthra (Dheeraj Dhoopar), his brother has been hating Preeta over time, slowly and steadily he has been falling for her.
Now that both the brothers are in love with Preeta, the question is who will convey his feelings first, will it be Rishabh Luthra or will it be Karan Luthra?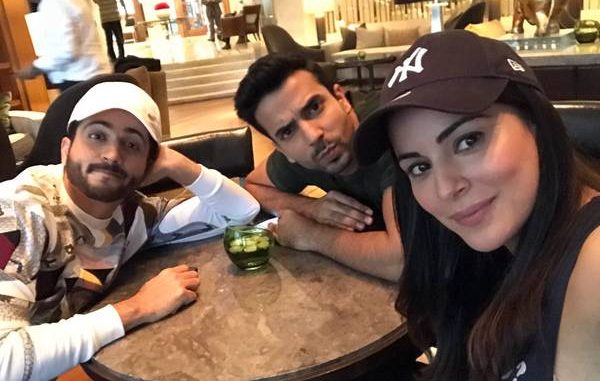 Rishabh Luthra Is Planning to Propose Preeta
Although Rishabh is getting married to Sherlyn, he has feelings for Preeta. While he has been hiding all this while, he decided to tell everything to Preeta a day prior to Karvachauth. However, due to some reason he was not able to do so because his mother unaware of his feelings and motive stops him on the way from going anywhere.
On the other hand, Sherlyn is trying her best to fake her love by keeping fake fasts for Rishabh and showing off her fake sentiments for the family, which is keeping him busy to approach Preeta. Now that Rishabh is postponing proposing Preeta, we wonder if this will permanently take his chance away to approach Preeta? No, not because she is getting arranged marriage proposal, but because Rishabh's brother Karan Luthra seems to be falling for Preeta.
Karan Luthra Is Falling for Preeta in Kundali Bhagya
Meanwhile, Karan who previously disliked Preeta is slowly and steadily falling in love with her. Interestingly, he cannot even see Preeta talking nicely to another guy. This is the reason why he secretly wants either Preeta or his would-be husband to reject the marriage proposal. However, now that everything has turned opposite to what Karan wanted, he is pissed.
Also Read: Kundali Bhagya: 5 Reasons Why Fans Want to See Preeta and Karan as a Couple
This makes us wonder, whether Karan will burst out all his feelings in front of Preeta. After all, Karan is not the one who can bear the burden of a broken heart. And the sooner he does that, there are heavy chances that he might propose Preeta before his brother Rishabh does.
This makes the serial all the more interesting. So, who do you think will convey his feelings first – Will it be Rishabh Luthra or will it be Karan?