In the serial Kundali Bhagya, while, there are two boys, Rishabh (Manit Joura) and Karan (Dheeraj Doophar), there is only one girl, Preeta (Shraddha Arya). Rishabh is in love with Preeta and adores everything about her. On the contrary, being a spoilt brat, Karan just flirts with Preeta. Although, the two aren't fond of each other their eye lock scenes and closeness springs a lot of fire.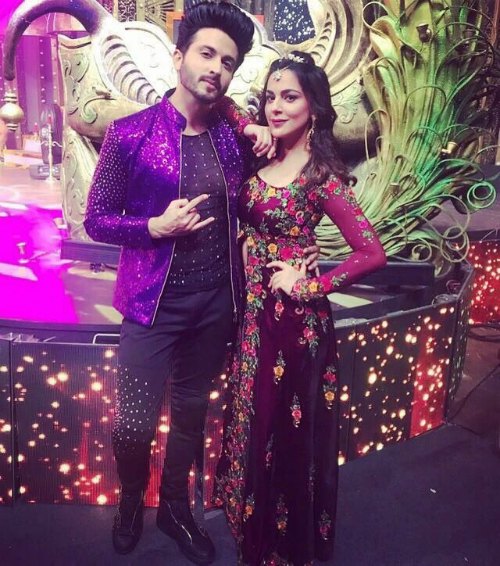 No wonder, the fans are looking forward to seeing Preeta and Karan (PreeRan) as a couple in the serial Kundali Bhagya:
Being Opposites, They Complete Each Other
Both, Preeta and Karan are very different from each other. While Preeta is a simple girl who knows to sacrifice for others, Karan is a brat who can do anything to get what he wants. Preeta is disciplined and knows how to get things into control, while Karan is exactly contradictory. Being two opposite polls, if they come together they will be each other's better half – Preeta can help Karan with patience as well as persistence and Karan can help Preeta with self-confidence so that she knows how to be vocal.
Only Karan Sees the Actual Side of Preeta
Everybody assumes Preeta to be a simple girl but only Karan sees her fiery side. He assumes her to be one infuriated crazy girl. It is only Karan that brings out a certain unique trait of Preeta that no one does. No, not even Rishabh whose nature and behaviour are almost same as that of Preeta. This is the reason why fans are eagerly waiting for Karan and Preeta to come together
The Nok Jhok of Preeta and Karan is Entertaining
While mature stories are interesting, a fighting couple with lots of nok jhok is quite entertaining. Since there is a lot of personality clashes between PreeRan, fans are eagerly looking forward to seeing their sweet bittering as a couple. After all, the love stories of such couple are more intriguing. Few examples are Abhi and Pragya of Kumkum Bhagya, Shivaay and Anika of Ishqbaaz and Raman and Ishita of Yeh Hai Mohabbatein.
PreeRan's Chemistry in Kundali Bhagya is Amazing
The chemistry of two opposite personalities is always worth watching. After all, there is a lot of fire and passion in it. Moreover, the eye lock scenes between PreeRan and the song running behind in the background every time they bump into each other is what makes us cheer for Karan and Preeta, sorry Rishabh.
Their Story Would Be Intense and Encaptivating
Now that Karan brings Preeta's bolder and bubbly side, for a change we will see the hilarious side of Preeta in the serial. Being goody two shoes, she'll continue to be a simple mature girl keeping up with her matured behaviour but with Karan, we are sure there will be lots and lots of entertainment along with romance and passion of course!
Do you agree with this on Preeta and Karan? Or are you rooting for Rishabh and Preeta?