Karan knows that Prithvi is cheating Preeta. He also knows that he has a girlfriend. However, now that he has been proven a liar by Prithvi, it would be really difficult for him to expose Prithvi yet again. Yes, because this time Arora family won't believe him as he has already been proven wrong. Neither Preeta nor her family would now trust him because they cannot risk hurting Prithvi anymore.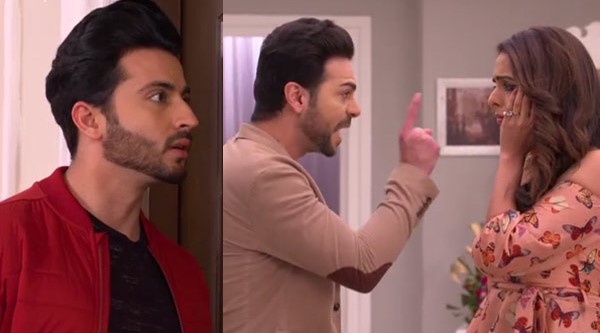 This instance makes us think if not this way, how will Karan now expose Prithvi in Kundali Bhagya serial?
Kundali Bhagya Update: Prithvi is on Alert Mode
Prithvi is well aware that Karan knows his reality. He is also aware of the fact that Rishabh's manager is on a mission to know all about him. These two instances have alerted Prithvi very much. He knows that he has to stay safe from the Luthra boys. However, this has made things difficult for Karan as unless and until he has solid proof he cannot say anything against Prithvi to anybody.
Can Janaki Help Karan in Exposing Prithvi?
Janaki is the only hope but right now the lady is unconscious and by the time she gain her senses we are sure Prithvi will somehow convince Sarla and family to prepone the wedding the same way he did for his Roka. In such circumstances, it would become all the more difficult for Karan. Now the question is, will Karan expose Prithvi and show everybody what a cheat he is or will he fail yet another time?
Interestingly, Karan won't be successful in exposing Prithvi's reality however if the spoilers of Kundali Bhagya is to be believed then Karan will take Prithvi's place in the wedding mandap and marry Preeta, leaving everybody in shock. Yes, you heard that right and Karan will be helped none other than Preeta's sister Shrishti.
Also Read: Kundali Bhagya Spoiler: Karan to Marry Preeta by Swiping Prithvi at the Mandap?
Now isn't this interesting? Catch all of Kundali Bhagya update here…