Everything seems to be going good in Kundali Bhagya when it comes to Preeta and Karan's story. The duo is not only friends now but also seem to feel for each other especially Karan who is slowly realizing how much he cares and loves Preeta.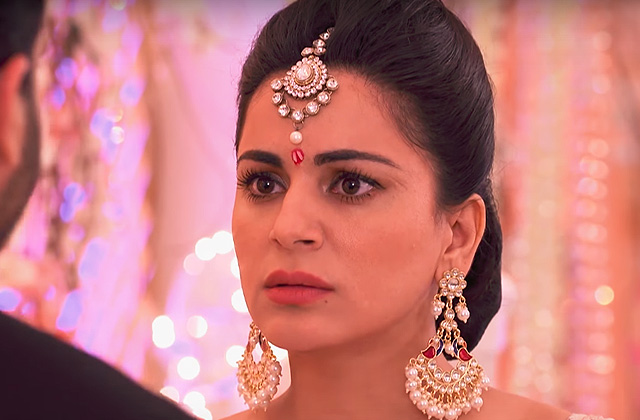 Although Preeta is being a little bit dumb here but we are sure she too would feel for Karan soon. However, there is a huge hurdle in the form of Prithvi who she considers an ideal partner. This makes us wonder whether Preeta would marry Prithvi or will Karan stop the wedding like the typical hero he is. Remember, his entry in the Kumkum Bhagya hall when he banged the door to enter the kitchen to save Preeta from the fire?
We have some spoilers for you –
Kundali Bhagya Spoiler: Karan and Srishti Will Try to Stop Preeta – Prithvi's Wedding
We all know that both Karan and Srishti do not like Prithvi. They both have gut feeling that Prithvi isn't a good guy as he pretends to be. Together they will try to stop Prithvi and Preeta's wedding. After all, they do not want Preeta to marry a bad guy. Going by the spoilers they will team up and try their best to prevent the wedding but Preeta and Prithvi will come in the hall on the day of the wedding to get married.
However, there is a twist.
Karan Will Take Prithvi's Place in the Mandap and Marry Preeta
According to most of the spoilers and gossips buzz is that Karan will somehow manage to get rid of Prithvi and take his place in the mandap. He will marry Preeta under the guise of Prithvi and save her life from getting married to the bad guy.
However, Preeta who has no idea how evil Prithvi is, will get annoyed on realizing that she has married Karan and not Prithvi. She will not accept Karan as her husband and even blame her sister Srishti for siding with Karan and spoiling her life.
Also Read: How Will Janaki expose Prithvi and Sherlyn?
If this gossip around Kundali Bhagya spoiler is true, we are sure it will be quite a fun. After all, Karan and Preeta would be together as husband and wife, something which we have been wanting for long. And we are sure Karan will anyhow convince Preeta as she too loves him dearly but haven't realized as of now.
What do you think – Will this happen or will there be another twist in the serial Kundali Bhagya to unite Karan and Preeta?