In the serial Kundali Bhagya, both, Karan and Preeta are aware of the fact that Sherlyn is faking her love for Rishabh. The duo even knows that she has a lover and her motive is nothing but to enter the Luthra house for her own ulterior motives. However, every time they try to expose her, she is saved somehow or the other.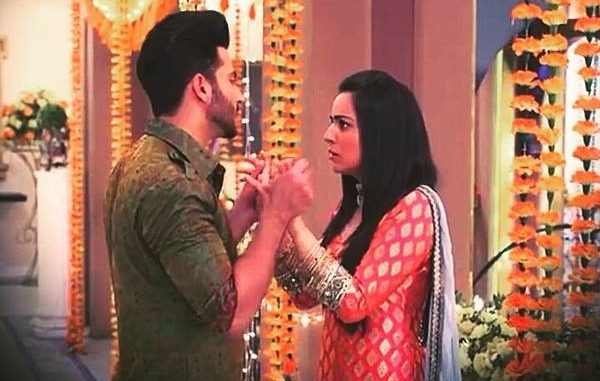 This is making viewers curious as to how and when will Karan and Preeta expose Sherlyn in front of everybody –
Mission – Expose Sherlyn Is On. Karan and Preeta are all Set to Disclose Her Truth
Both Karan and Preeta are currently on a mission to bring out Sherlyn's truth. However, she is saved by something or the other way. Recently, Karan and Preeta were about to catch her red-handed when Kareena bua came to the rescue. Worst, since Karan's mom, is a good-hearted woman not only sympathized with Sherlyn but also took her side.
This makes things even worse as now both Kareena bua and Sherlyn nows that Preeta and Karan are tracking the moments of Sherlyn. However, the two are determined to know who the lover is. Now that Preeta knows that Sherlyn's lover will come to meet Sherlyn to break her fast in Luthra house, we hope that they can finally do that.
Kundali Bhagya Update: Prithvi is Sherlyn's Lover
Preeta, however, has no idea that the Prithvi who came to see her and even said 'yes' to marriage is actually Sherlyn's boyfriend. This makes things all the more interesting as well as complicated. However, we are hoping that their truth comes out soon. Perhaps, Preeta along with Karan will see them together but we have no clue how soon can they expose Sherlyn no matter how soon we want it to happen.
Also Read: Who Will Convey His Feelings First to Preeta – Rishabh or Karan Luthra?
But one thing is clear, the day, Prithvi and Sherlyn are exposed, both, Karan and Preeta will come even closer. What do you think? Keep watching the space to know more such Kundali Bhagya update.