The mobile app market is a competitive sector with 1500 apps being launched every day on the Apple app store and Google Play. To survive in such a competitive market is hard. Below mentioned points are some crucial points to avoid marketing mistakes after launching an app.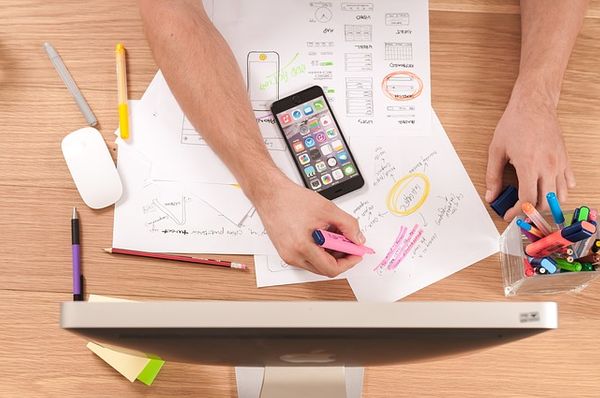 1. User engagement with the app
Many companies focus on bringing new users to the platform and forget the users who already exist. Whereas in a genuine sense your existing user is the prime source to bring new users on board. Neglecting this fact causes a significant loss to the companies. But keeping the current user happy is not easy; you need to have some robust strategies for that:
● Time to time update for the bugs.
● Always try to improve the user interface.
● Respond asap to their queries.
● Periodically offer for the existing users.
2. Monitor only those data which matters
Another mistake which companies usually do is they monitor many data which are none of real importance. Make sure you measure only those data which matters for your brand.
3. No proper research
In today's world, every company invests a lot after market research. Without proper market research, you can't stand too long in the market. For a better result, you should do the analysis not only while developing the app but also after launching it. Research must include searching for a similar kind of app in the market and collecting data like user interface, functionality, etc. Finding critical and missing features would be a plus point for targeting the audience of the other app. Invest in research early so that you can stand in the competition.
4. Don't always focus on LTV
LTV stands for the Lifetime Value of a user and is the prime factor behind the financial success of the app. It involves points like how much revenue a user will bring in his life using the app. Though it is essential, it's not entirely sure as it is complicated to find when a user might stop using the app. If you invest just on the data of LTV, it may result in huge losses.
5. Not focusing on App Store Optimisation (ASO)
Just developing a good app is not enough; you need to market it correctly. As SEO is essential for optimising the website for the search engines, similarly your ASO is responsible for your app getting discoverable in the app store. Failing to have the right keywords in the title and description will undoubtedly affect your discoverability. And this can't be done overnight. You will need to have an ASO Expert or Consultant to help you slowly and gradually optimise with time.
Some tips for ASO:
● Having an appealing and meaningful icon is what can influence the users to download the app.
● Like app icon, other graphic assets like screenshots, header image and video also help in improving visit to downloads and helps improving ASO efforts.
● Include your primary keywords in the App title and short description.
● Try to mention your name in the description as well.
● Off-store factors like total numbers of downloads, uninstall rate, positive ratings, and reviews
6. Not customising the app for the specific app store
Every app store has its way to work which is quite different from the other. Many companies make this mistake. They customise the app for one app store and use the same specification in the others as well. This positively affects the discovery of the app and engagement. For better results, customise the app as per the app store which includes the ASO, sample pictures, sample videos, and metadata.
7. Short Term Goals
In such goals try to focus on how your app is being used in the beta version. Collect the data from the backend – which is the most visited page, how long was the user on the particular page, which is the most clicked option, etc. And most importantly what was the last page user visited or exited so that you can find bugs, problems or redesign the interface.
Apart from this, there is one more prime factor for increasing the user base. How easy is your app to use? Here, you need to focus on "does the user know how to use your app or need some help for getting started"? You can find out these all from the drop-off rate. If your early drop-off rate is quite high and the user is not coming back after the initial download, then you need to add some helping instructions, and help options.
8. Long Term Goals
In long term goals, we focus on how long is your app being used. You need to collect data from your backend that what is your daily user base, monthly user base and find out how long they use your app in a day. After analysing this data, you need to send push notifications, emails or messages which must be short and precise and try to convenience the user to visit the app. Some tips for convincing the user to visit your app:
● Sending catchy line trough push notification.
● Sending offers and cash-back newsletter through emails.
● Sending personalised messages, emails regarding the sale.
So, by knowing these marketing mistakes, one can try to correct them, if already made, or take preventive measures to avoid them.