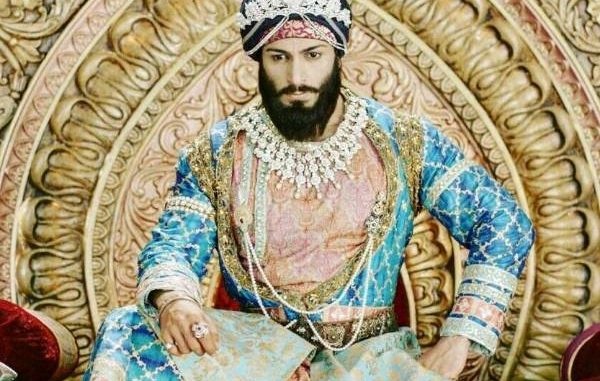 In the serial Sher-E-Punjab Maharaja Ranjit Singh, Shaleen Bhanot is essaying the role of Maha Singh also known as Mahaan Singh. While the serial is showing his life post the appearance of Ranjit Singh, here we share all about him – his early life, his background and his assets.
Maha Singh was the Son of Charhat Singh and Mai Desan of the Sukkarchakkia Misl
Maha Singh's father Charhat Singh, the Sardar of the Sukkarchakkia misl died when he was quite young. During this time, his mother Mai Desan was the one who carried out all the administrative works with the assistance of her brothers.
At a Young Age He Fought Against the Durrani Empire
After he embraced his responsibilities at a very young age, Mahan Singh concentrated on saving his misl's pride and honour. He then took over the fort of Rohtas back from Nur ud-Din Bamezai, a general of Ahmad Shah Durrani – the first emperor of the last Afghan empire.
He Defeated Pir Muhammad With The Help of Kanhaiya Misl
The Afghan chieftain Pir Muhammad created lot of problems for Mahan Singh but he was successful in defeating him with the help of Jai Singh Kanhaiya, the chief of Kanhaiya misl and his son Gurubaksh. He occupied Rasulnagar in this campaign and renamed it as Ramnagar.
Mahan Singh Captured Several Areas
Post the birth of his son Ranjit Singh, he continued his campaign of conquering places. He then took over Pindi Bhattian,Isa Khel, Sahival and Jhang. Next, he seized Kotli Loharan which was near Sialkot.
He Fought With Kanhaiya misl in a Battle Which Killed Gurubaksh Singh – Jai Singh's Only Son
In 1782, Mahan Singh got involved in the affairs of the province of Jammu. He took advantage of the feud between the brothers of Jammu and collected a huge booty by plundering in the town. Next, he refused to share this booty with the Kanhaiyas – his partners.
This give rise to a feud between Kanhaiyas and him. He then got Jassa Singh Ramgarhia (friend turned foe of Kanhaiya) to his side. Both of them challenged the Kanhaiyas near Batala and a battle followed in 1784. In this battle Gurbakhsh Singh – the only son of Jai Singh Kanhaiya was killed at the age of 25.
Also Read: 5 Things Wrongly Shown in Sher-E-Punjab Maharaja Ranjit Singh serial
Mahan Singh Also Conquested against the Bhangi misl
After defeating Kanhaiya misl, his next target was the Bhangi misl. After the death of Gujjar Singh Bhangi, Maha Singh had differences with the Bhangi Misl. However, the Bhangis could cover themselves up in the Sodhra fort which was invested by Mahan Singh.
Mahan Singh Died in April 1790 when Ranjit Singh was only 10
During this siege of Sodhra, Maha Singh fell ill due to dysentery, so much that he was forced to retire. He died in April 1790 when his son and successor Ranjit Singh was only 10. He was the Sardar of the Sukkarchakkia Misl from 1770 to 1790.
Fluoxetine without prescription
buy ventolin online
Buy Singulair online