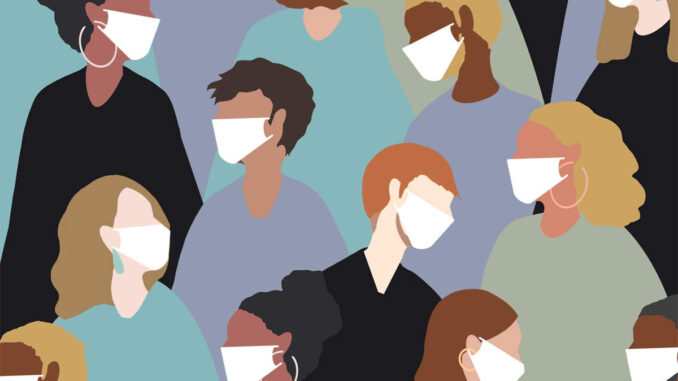 The world has literally turned upside down like a Hollywood movie and we are all superheroes saving us and others from the apocalypse called Coronavirus but for a change we neither have to have 56 inches chest nor have to be Shaktiman, Superman, Captain America or Mr. India in order to save our neighbourhood, city and the deteriorating world. For a change, we technically have to do nothing but stay at home in order to be a warrior this time. Welcome to the lazy man's version of superhero were we save the world from Covid-19 by following Covidients and not Covidiots aka Covididiots.
Now, who are Covidiots aka Covididiots? What do they do? Where are they found?
Well, covidiots or covididiots are people around you and me who choose to ignore 'social distancing' protocol despite the constant notification and alerts by the authorities, thus helping the COVID-19 virus to spread further.
The one name that immediately comes in my mind is that of Kanika Kapoor who instead of self-quarantine went ahead to party and exposing hundred others from Covid-19. Yes, don't be a covidiot and avoid partying, visiting your friends, grandparents and roaming unnecessarily in the pretext of getting bored while sitting at home.
Interestingly, there are other versions too and this version seem to be increasing with the increasing panic. Covidiot v.2 or covididiot v.2 are people amidst the coronavirus scare are needlessly hoarding groceries along with other essential material like toilet paper rolls and depriving others of vital supplies.
Did you see somebody at the nearest supermarket with around 100 toilet paper rolls, he/she is certainly a covidiot aka covididiot!
So, who are Covidients? What do they do? Where are they found?
Well, covidients unlike covidiots obey the directives, appeals, orders and advices dispensed by the authorities and follow them dutifully. They too are around you and me and they have been helping the front line workers by staying at home and spreading only the right authentic news from authentic sources.
So, in order to be a superhero and save you and yours from this apocalypse called as Coronavirus, stop being a covidiot and start being a covidient!